"The House" Review

LightsCameraJackson Critic I admit it. I went into "The House" with very low expectations. Will Ferrell and Amy Poehler comedies have been hit-and-miss lately. And the film's director, Andrew Jay Cohen, has a mixed bag of writing credits, including the "Neighbors" movies (first one was so-so, the sequel was a disaster) and the decent (thanks to the cast) "Mike and Dave Need Wedding Dates". But a very small wager on "The House" resulted in a much higher payout than I anticipated.
Ferrell and Poehler play husband and wife Scott and Kate. The couple realizes, a little too late, that they can't afford to send their daughter to the very expensive college she's been accepted to. So they, along with good friend (and gambling addict) Frank (Jason Mantzoukas - in the most high-profile role of his career), decide to start an illegal underground casino in Frank's house. This way Scott and Kate can earn the tuition money and Frank can become financially stable and win back his estranged wife.
The first 10 minutes of "The House" are as dry as the Nevada desert. But once Scott, Kate and Frank get out of their uptight, small town suburban community and take a trip to Vegas (where they get the inspiration to become casino owners), "The House" gets rollin'.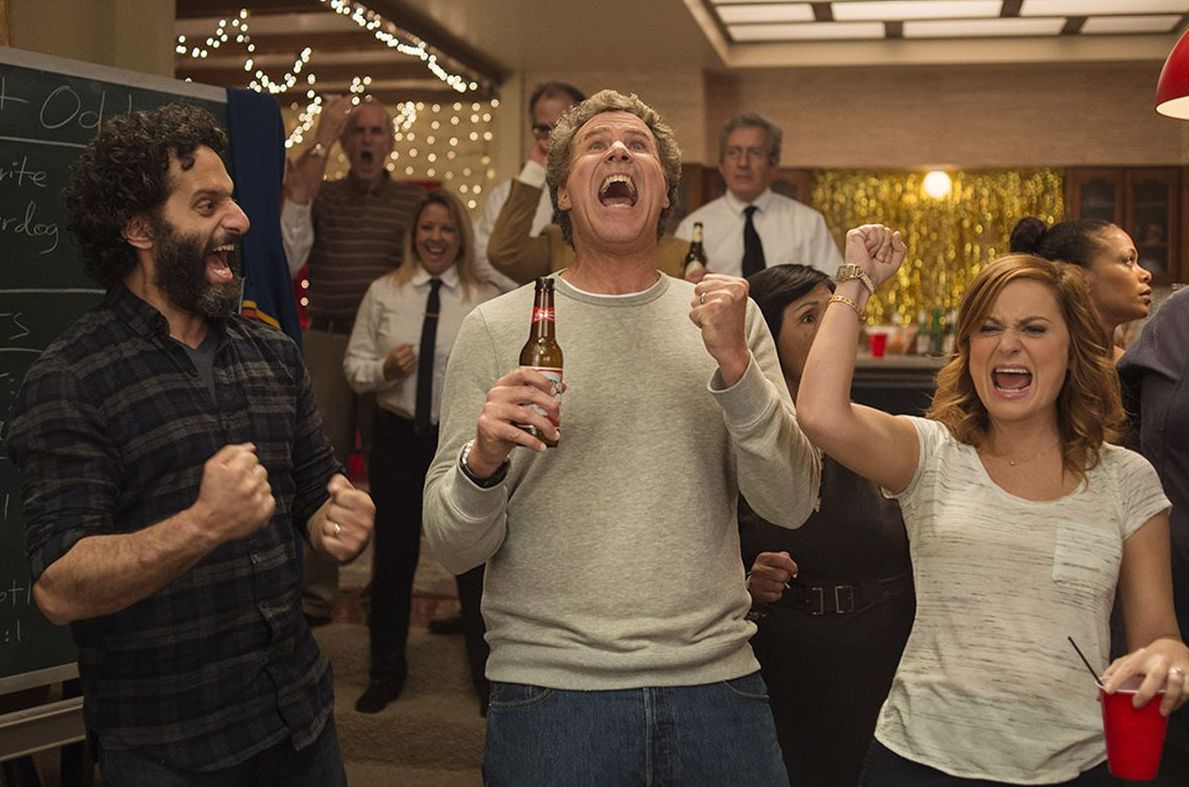 The lucky number here is 3, as Ferrell, Poehler and Mantzoukas make-up a very fun and entertaining on-screen trio. As the popularity of their casino grows, so do the hijinks, with one goofy, over-the-top antic after another. But the tone never turns silly, thanks to some sharp writing and the comic timing of the leads. Not all of the bits add up to a 21. Most of the scenes away from the casino, especially those involving supporting players Officer Chandler (Rob Huebel) and Councilman Bob (Nick Kroll), crap-out.
A surprise cameo appearance by a major action star adds some flare (literally) to the predictable final act. There are some dreaded closing credits bloopers, but Cohen really didn't need them. This script (though as thin as a playing card) provides more than enough laughs.
Let's be clear - we're not talking Triple 7s on a slot machine here. But this roll of the dice could've been so much worse. In a year of incredibly bad R-rated comedies, this is the winner so far.