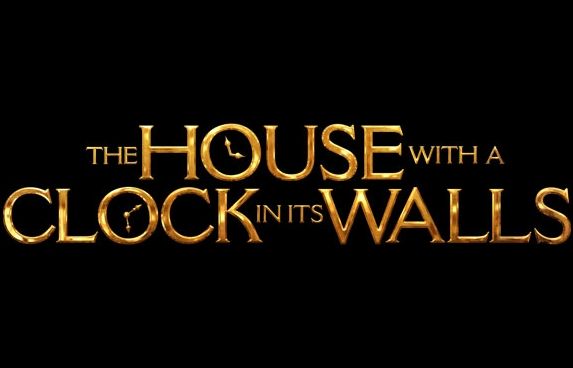 'The House with a Clock in Its Walls' Review

LightsCameraJackson Critic "The House with a Clock in Its Walls" is a PG-rated fantasy mystery adventure starring Jack Black (no stranger to family fare) and Cate Blanchett. Her recent roles include the evil stepmother in "Cinderella" and voice work in "How to Train Your Dragon 2".
However, "House with a Clock" comes from director Eli Roth, whose resume has the "Hostel" films, "Cabin Fever", "The Green Inferno" and "Death Wish" (as director) and "The Last Exorcism" movies (producer). Roth has certainly taken a major 180-degree turn here, though make no mistake, this movie will still creep-out younger kids and maybe even some adults.
"House with a Clock" is based on the 1973 novel of the same name. The story is set in 1955 in New Zebedee, Michigan (Z-names are prevalent throughout the script). Owen Vaccaro (one of the kids in the "Daddy's Home" movies) plays Lewis, a 10-year-old boy who's moving to town to live with his uncle Jonathan (Black) following the death of his parents. Jonathan has a close relationship with neighbor Florence (Blanchett). It doesn't take book smart but socially awkward Lewis long to realize that Jonathan and Florence are hiding something.
Turns out: he's a warlock, and she's a witch. Lewis convinces his uncle to teach him magic, but there are some other deep, dark secrets Jonathan and Florence don't share with the boy, including the whole "clock in the walls" thing.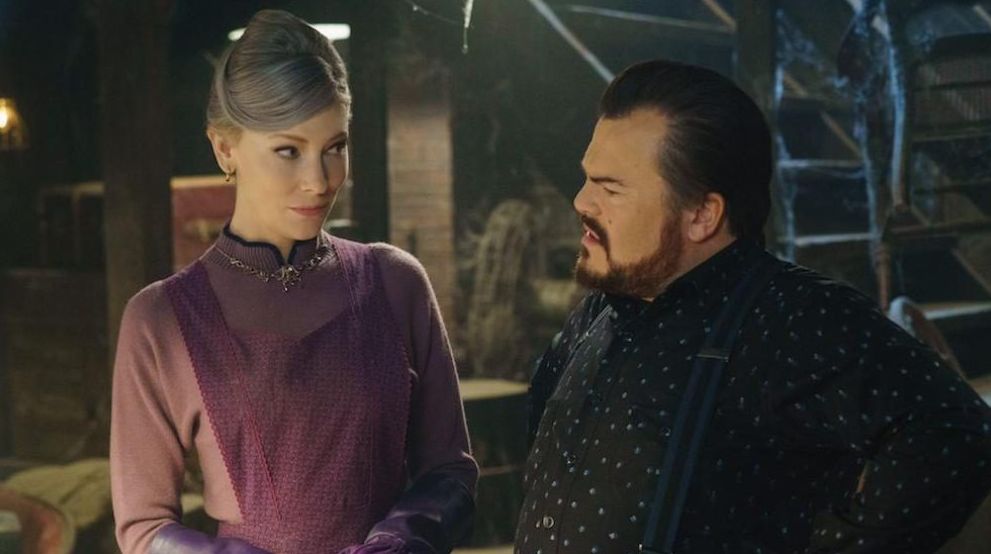 "House with a Clock" has a nice, old-fashioned vibe, thanks mostly to the set decoration and costumes. Black and Blanchett's characters share a playful bickering in their dialogue that's unique for a film in this genre.
But there's no overcoming the fact that "The House with a Clock in Its Walls" feels as long as its title.
For a movie whose plot is centered around a clock, there's simply no pace. The winding screenplay from Eric Kripke tries to accomplish too much at once. Storylines, scenes and characters become muddled. Maybe the biggest surprise is the lack of humor. Having Jack Black at your disposal should have made it easy to insert some funny situations. But there are no classic Black moments anywhere to be found. In fact, at times the actor looks downright disinterested.
A few serious topics are touched upon, but with no pay-off. And there are plenty of elements pulled from other family/horror films that either don't make sense or are overly convenient.
The visuals are a notable, technical weak point. Black throws fireballs that look like something out of a C-level video game. His character is also surprisingly one-dimensional. Blanchett, on the other hand, does get to show why she's one of the great actresses of our time in a couple of nice scenes. Vaccaro, who has more screen time than the veteran stars, over-acts in practically all of his scenes.
I was hoping Roth could pull-off something fun, innovative and refreshing with this material. Instead, you can add "House with a Clock" to the collection of flat, forgettable live-action family films.