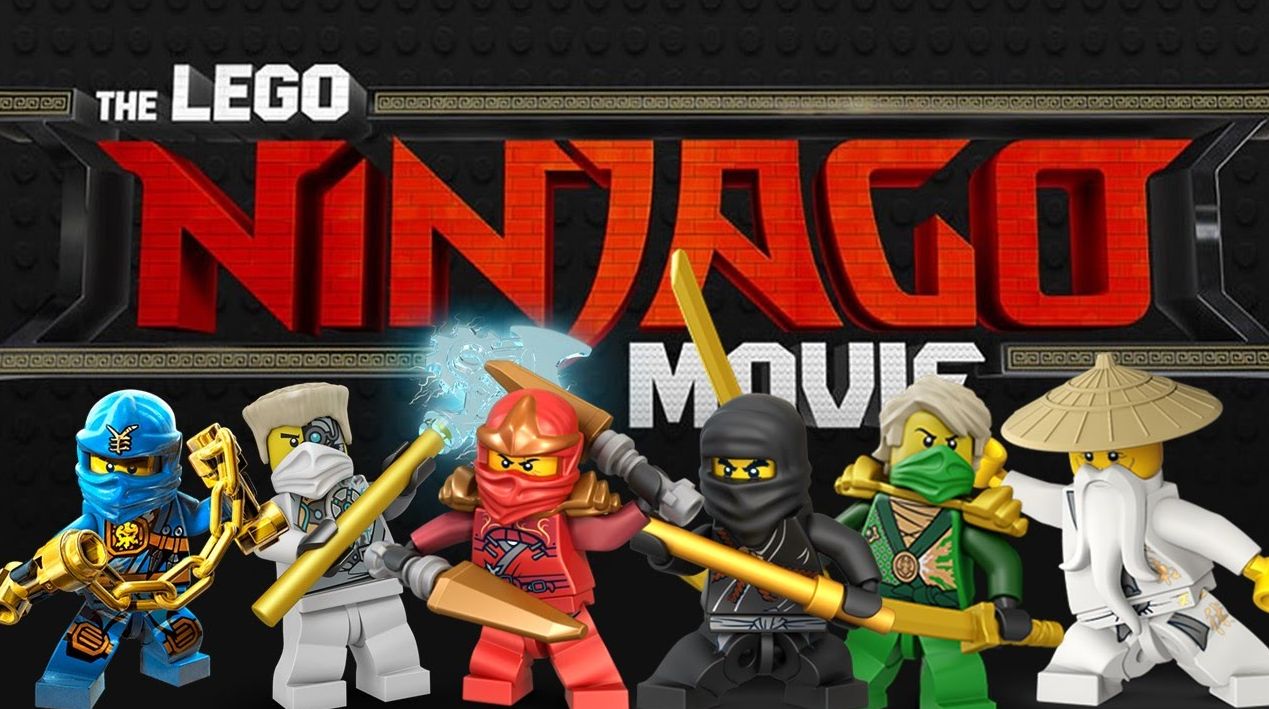 "The LEGO Ninjago Movie" Review

LightsCameraJackson Critic I was worried that two LEGO movies released in the same year might be overkill.
"The LEGO Batman Movie", released back in February, is the spinoff to 2014's groundbreaking and innovative "The LEGO Movie". This tale of the miniature Caped Crusader is still the best animated film of 2017. It's smart and sharp, with a surprisingly sophisticated look into the Batman psyche.
"The LEGO Ninjago Movie" (based on the toy's popular ninja warrior figures) is just as visually impressive as the first two LEGO films. However, when it comes to story and humor, it doesn't measure-up to the previous films.
"Ninjago" actually starts with a technique used perfectly in "The LEGO Movie". But this time it feels tired and slightly awkward. The Ninjago warriors are LEGO's version of the Power Rangers - high school students who secretly team-up and suit-up to protect the city of Ninjago from the evil warlord Garmadon, who unleashes his wrath on a daily basis.
And ready to cover the attacks every morning on TV are the hosts of "Good Morning Ninjago" - none other than LEGO versions of Robin Roberts and Michael Strahan (with the very creative character names of Robin Roberts and Michael Strahan). The two actually dominate the first third of "The LEGO Ninjago Movie", taking part in the most unusual product placement in a movie this year.
As for Garmadon: He's black, with four arms and piercing red eyes. He and his team have wanted to conquer Ninjago for years, but the ninjas have always stopped him, temporarily saving that day. But they've never been able to eliminate Garmadon for good. And that's because Lloyd, the leader of the ninjas, also happens to be Garmadon son - though Garmadon doesn't know it. However, everyone who lives in the city does, which makes Lloyd's life pretty miserable. No one, except his close friends, know Lloyd is the green ninja.
"Ninjago" is Lloyd's story - an outcast trying to do what's right, while dealing with a very unusual family dynamic.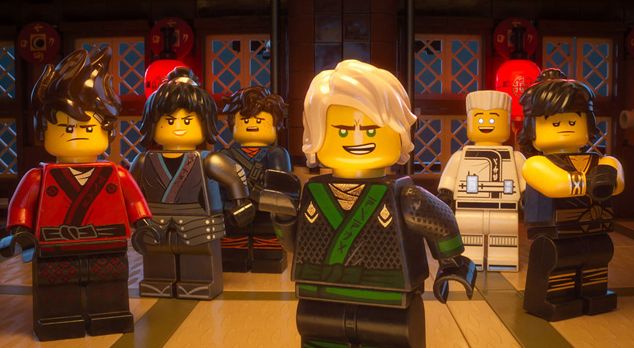 What made the first two LEGO movies instant animated classics were their screenplays. Phil Lord and Christopher Miller directed "The LEGO Movie" and also wrote the script. "LEGO Batman" was penned by five different writers. A total of six screenwriters are credited for "Ninjago". Only one of them - Jared Stern - was a co-writer on "Batman".
"Ninjago" does keep with the LEGO movie style of fast and furious dialogue. Problem is - the lines just aren't that clever this time around (a couple gags are actually semi-annoying). I chuckled maybe a half dozen times during the entire movie, significantly less than with the others. The most "entertaining" lines and situations come from Garmadon. Justin Theroux ("The Leftovers") is terrific, with a raspy, challenging voice performance.
The vocal ensemble also includes Dave Franco as Lloyd, Kumail Nanjiani ("The Big Sick") as fellow Ninja Jay, Olivia Munn as Lloyd's mom (Garmadon's ex) Koko - and Jackie Chan as the Ninjago leader, the wise Master Wu (you may remember he and a chicken were featured in a teaser short called "The Master" that was shown in front of "Storks" last year).
The "Ninjago" story is rather basic and quite dull until about an hour in - when we get flashbacks and backstories that provide much-needed doses of reality and humanity. A few of the quieter scenes are rather well done. Sadly, they're surrounded by a boatload of loud, frenetic, strenuous action. Yes, I'll say it - this LEGO movie just doesn't come together.
Warner Bros. has two more LEGO films in development: "The LEGO Movie Sequel" (being written by Lord and Miller) and "The Billion Brick Race" (co-developed by Jason Segel). Both are currently scheduled for 2019, though if the studio learns anything from this "Ninjago" experience, it's that one LEGO movie a year is plenty. A few more disappointments and this once promising franchise could hit a brick wall.