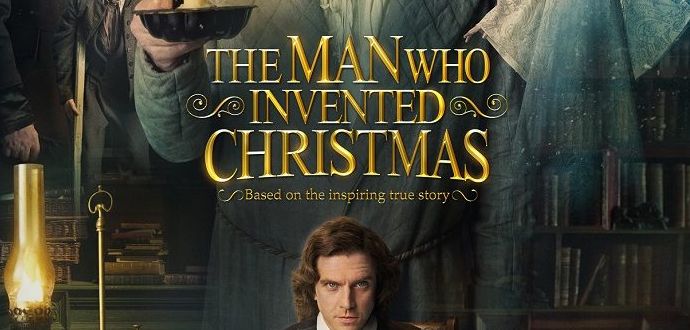 'The Man Who Invented Christmas' Review

LightsCameraJackson Critic The recent drama "Goodbye Christopher Robin" took us behind the curtain of author A.A. Milne, with the surprisingly dark true story of the creation of the Hundred Acre Wood. "The Man Who Invented Christmas" is a slightly lighter, though just as intriguing and fascinating look at the making of a literary classic.
A Christmas Carol is a holiday staple, which, believe it or not, author Charles Dickens wrote in only six weeks. Nothing Humbug about that.
Dickens is played here by Dan Stevens ("Beauty and the Beast", "Marshall"), who feels quite comfortable and likable in the role. "The Man Who Invented Christmas" is set in London in the Fall of 1843. Dickens was on top of the literary world following the publishing of Oliver Twist in 1838. However, his next three books were all flops. He's got a grand house, a big family and is deeply in debt. He needs a hit!
A series of events inspire him to write again – this time a Christmas tale, though his publisher questions why a Christmas book would be appropriate since practically no one in the Western world was celebrating the holiday anymore. That was about to change.
"The Man Who Invented Christmas" is basically two versions of A Christmas Carol intertwined. Over those six weeks, Dickens pens the story, unleashing all its weight and power from imagination to paper. His characters literally come to life during his creative process, the most important, of course, being Scrooge, guides him along this journey as he writes each of the five chapters of A Christmas Carol. At the same time, the three Ghosts also appear, guiding Scrooge on his Christmas Eve journey.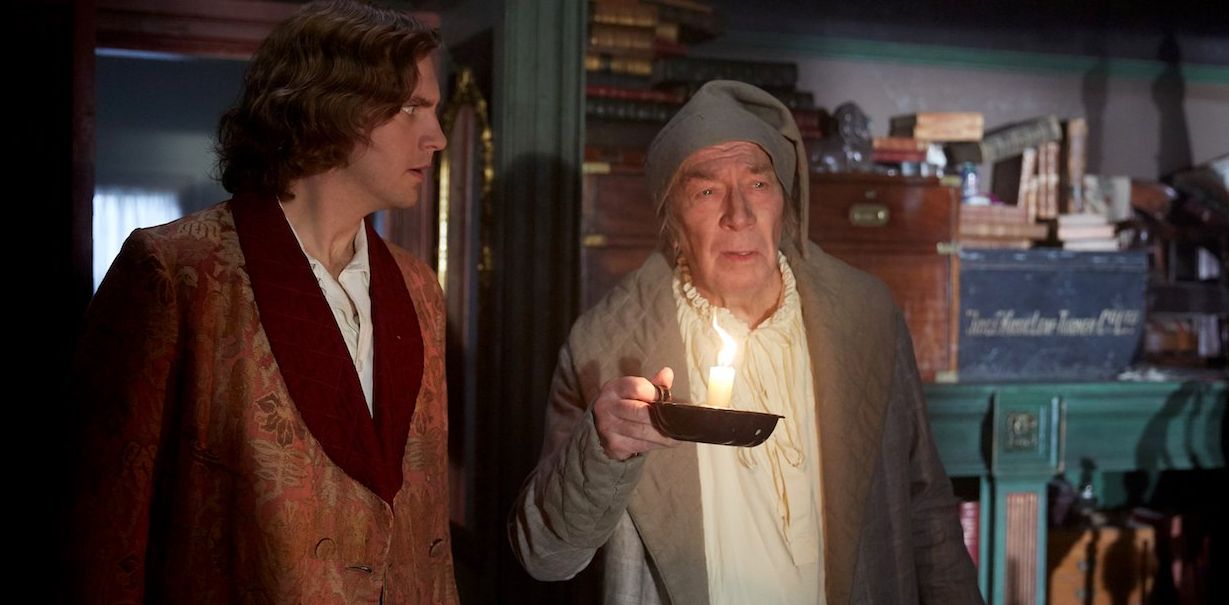 Scrooge is a supporting character in "The Man Who Invented Christmas", and I wish we got a bit more of him because every time Christopher Plummer appears in the dark top hat and coat, he just chews up the screen. It turns out Scrooge and Dickens have much in common, and Ebenezer haunts the author just as much as the three Ghosts haunt him. These parallel, intersecting "Christmas Carols" make for gripping drama.
Writers will relate to the practical struggles Dickens faces: writer's block, dealing with interruptions ("I wish to be left alone!"), a moody personality, and neglecting his family while trying to create. They all ring true. His internal battle to come-up with a satisfying ending is at the center of a stirring final act.
A subplot involving Dickens' father (played by Jonathan Pryce), is a little heavy-handed, and emotionally the script doesn't provide the impact of its subject matter. The film is actually based on the 2008 non-fiction book The Man Who Invented Christmas: How Charles Dicken's A Christmas Carol Rescued His Career and Revived Our Holiday Spirits, by historian Les Standiford.
Overall, this adaptation is an engaging look at an author's quest to create something meaningful, at a time that both he and the world desperately needed it.