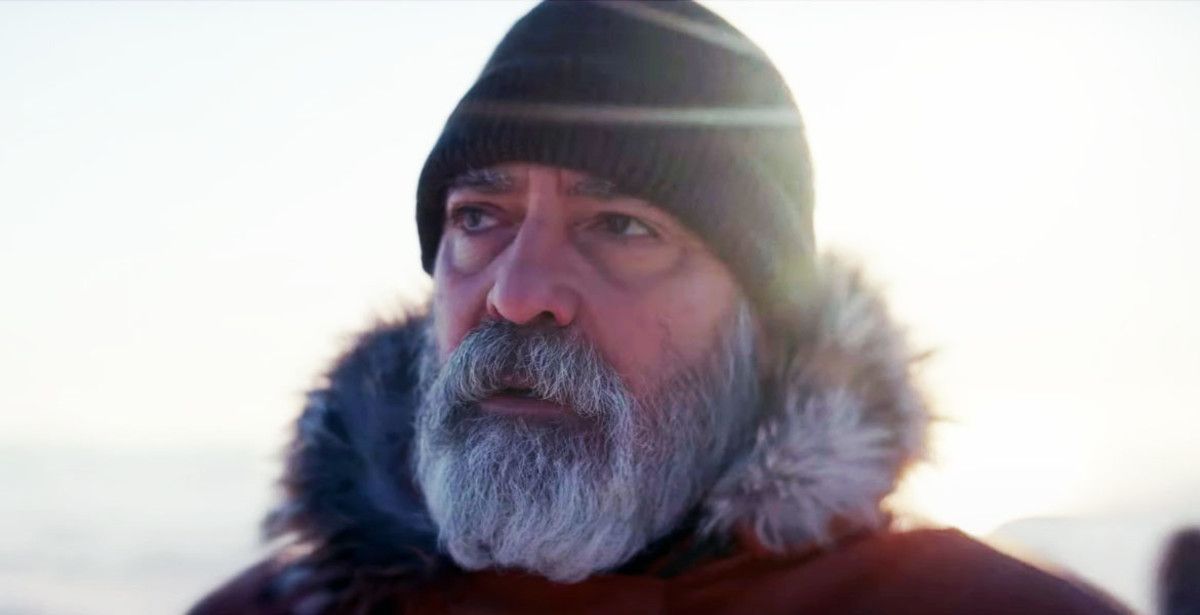 'The Midnight Sky' Review

LightsCameraJackson Critic George Clooney directs and stars in 'The Midnight Sky', this celestial sci-fi drama, as an aging scientist. He's stationed at a facility in the Arctic Circle.
It's the end of the world in the year 2049. The Earth is toast and everyone at the facility wants to leave and go underground... except for Clooney's character, Augustine, and to his surprise, a young girl. It's an intriguing set-up, but pretty soon this movie starts free falling.
A standard storyline involving a group of astronauts is so 'been there/done that' and takes up a lot of time, including the majority of the second half. The cherry on top is the forced 'random breakout into song' - in this case "Sweet Caroline".
David Oyelowo, Felicity Jones and Kyle Chandler cannot save this mission. We get into a bunch of unbelievable situations before we head into an ordinary final act.
Clooney should've sent "The Midnight Sky" to the ER for major reconstructive surgery.