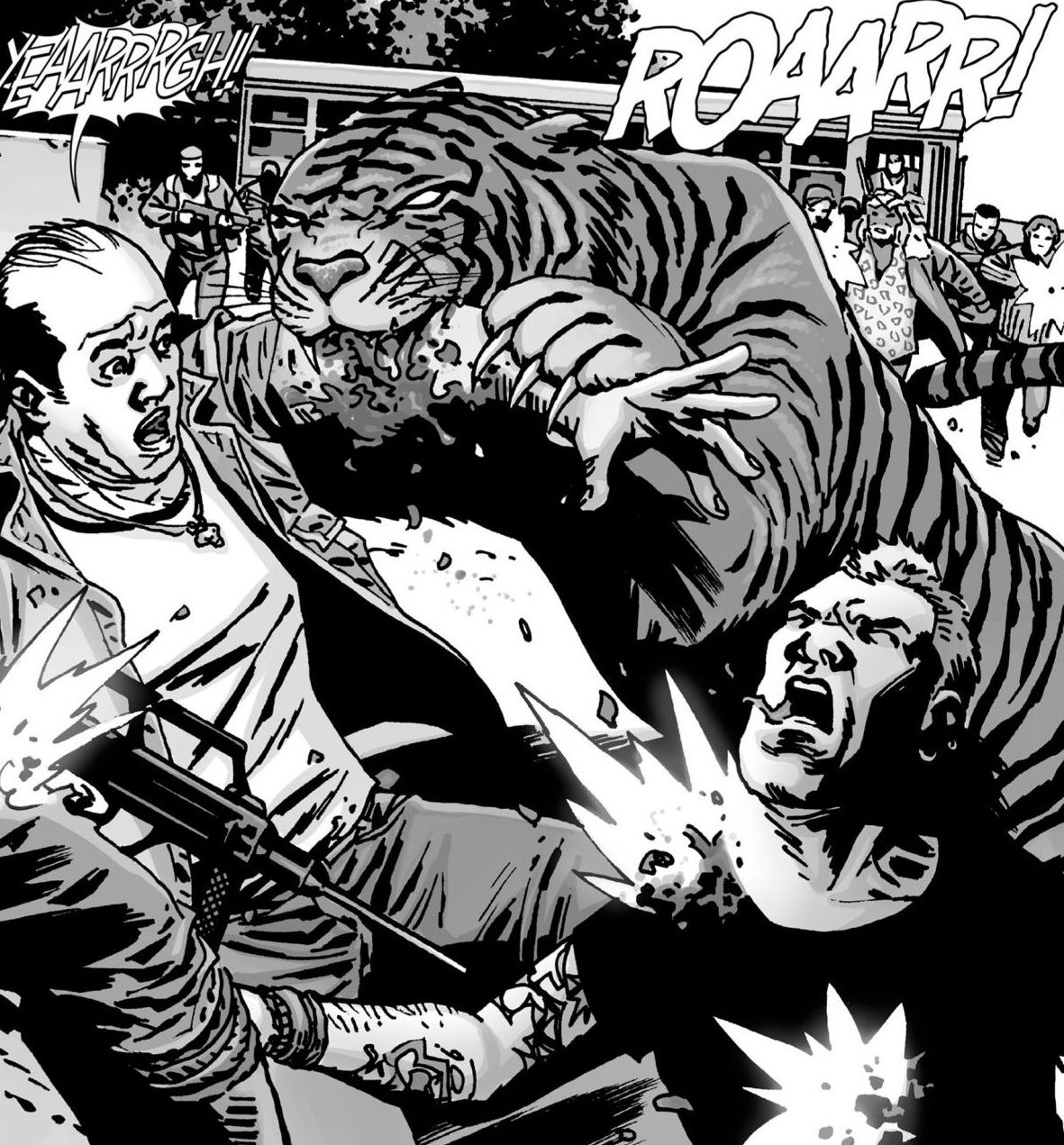 The Most Unlikely Member of the Comic Book is Reportedly on Set for 'The Walking Dead' Season 7

HaydnSpurrell For fans of The Walking Dead, there's plenty to come. And readers and non-readers alike will get to see new and unsettling things come to life when the show returns later this year. One of the more out there characters, Ezekiel, is set to debut this year.
But his pet is the one member of the comic that is harder to buy making the transition to the show. Nevertheless, reports suggest that Ezekiel's pet tiger, Shiva, will appear in the new season. The Spoiling Dead Fans are reporting that Ezekiel has been cast and has shot scenes already for the third episode of the season.
And by his side is his faithful pet tiger, who will be brought to life through "a mix of animatronics and CGI." The animal doesn't have all that many action sequences in the comic, spending most of its time stationary or else prowling alongside its master. So it seems entirely possible.
Of course, fans of the book have in the past questioned the logistics of owning a tiger in the post apocalypse, least of all the need to feed it, so expect those same questions to arise in the fan base once Shiva makes its arrival. ComicBook.com was told that the show is trying to bring Shiva to life, and that we can expect a glimpse in the trailer at San Diego Comic Con.
Source: Comicbook