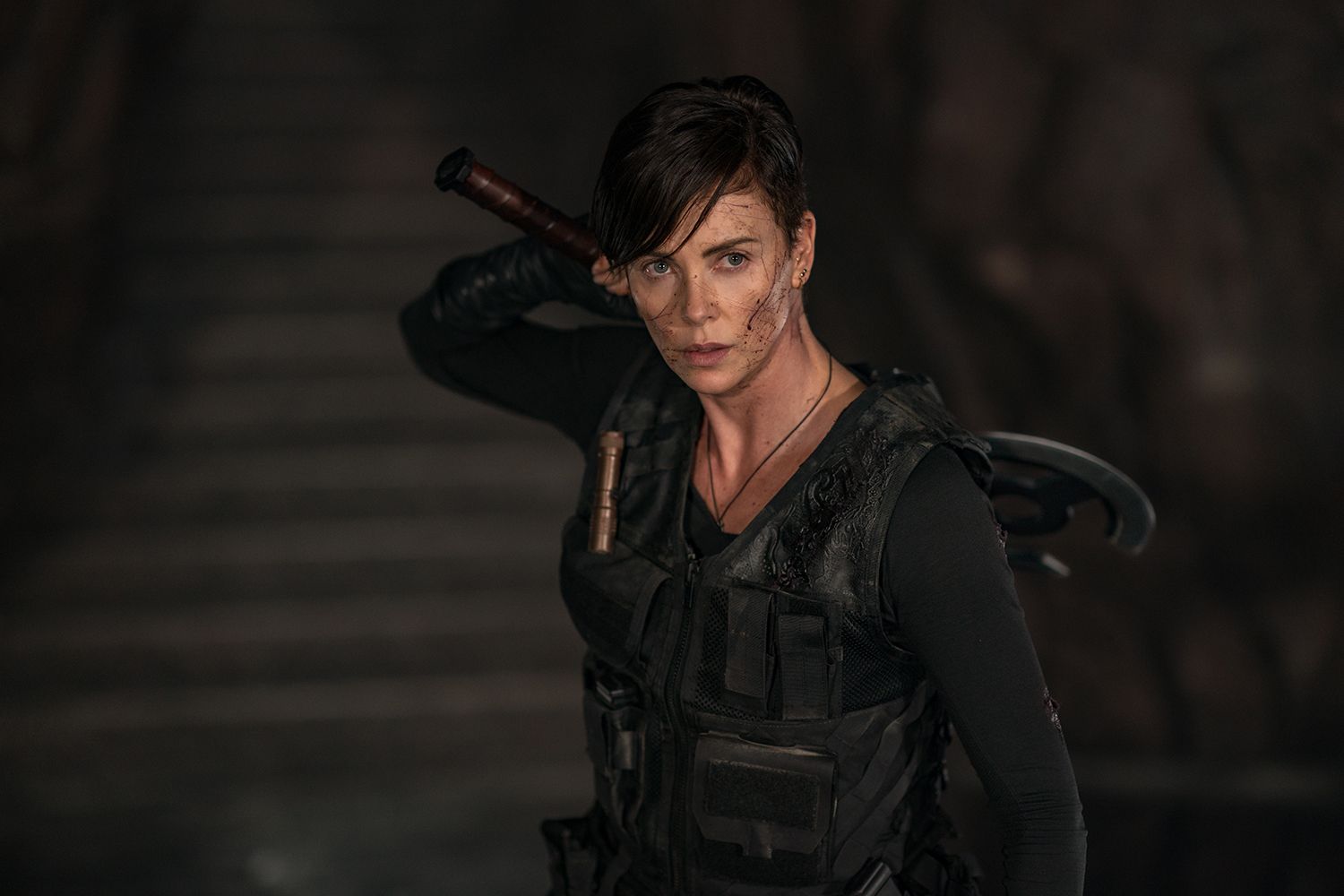 'The Old Guard' Review

LightsCameraJackson Critic "The Old Guard" is adapted from a fairly new graphic novel series (first published in Feb. 2017). But it borrows from an old(er) concept. And because this is debuting on a certain streaming service, you could arguably call this, "NetfliX-Men".
The heroine at the center of "The Old Guard" is pretty familiar with kick-butt action movies. Charlize Theron plays Andy, the leader of a small group of mercenary "Immortals". The friends have been around, doing bad things for good reasons, for hundreds of years. Their work has changed the course of world history — for the better — on numerous occasions. 
I didn't know the concept of "The Old Guard" going in. So the first time Theron & Co. are brutally executed in an ambush  — and then they rise up dramatically like the Great Pumpkin on Halloween — it's a pretty startling moment. Once you see their wounds heal in miraculous time, it hits you, "I've seen this happen to a jacked Hugh Jackman a bunch of times (until he couldn't take it anymore)."
There's definitely a "Logan" vibe in the script, especially as Andy contemplates whether it's her "time" to go. But you could argue this is a more progressive update on the "X-Men" franchise. For starters, Andy and her companions aren't your standard "superheroes". They don't wear capes and hover around incessantly. Andy isn't romantically interested in fellow Immortal Booker (Matthias Schoenaerts), though Joe (Marwan Kenzari) and Nicky (Luca Marinelli) have been a couple for centuries.
The newest member of the team is Nile (KiKi Layne from "If Beale Street Could Talk"). The young Marine learns the hard way that she, too can't die. And she's not exactly thrilled about it. Writer Greg Rucka (who also penned the graphic novel) examines the drawbacks to immortality, what loss can do to a person and the difficulties of hiding in the 21st century to mostly satisfying results.
"The Old Guard" is more of a dialogue-driven/thinking person's sci-fi film than a full-on action flick. At least until the final 20-minutes. There's a slick nature to the vivid violence. But what kills the movies chances of being special is a standard plot element involving a mad scientist hell bent on using the Immortals' special powers for financial gain. Henry Melling's Merick sends the overall goals of "TOG" back to the dark ages.
Chiwetel Ejiofor pops in and out as Copley. He's been tracking the immortals, hoping to work with them to help mankind. He's sure to have a bigger presence in the sequel, which director Gina Prince-Bythewood absolutely sets-up. We'll have to see if another "Old Guard" is meant to be part of cinema's sudden New World.