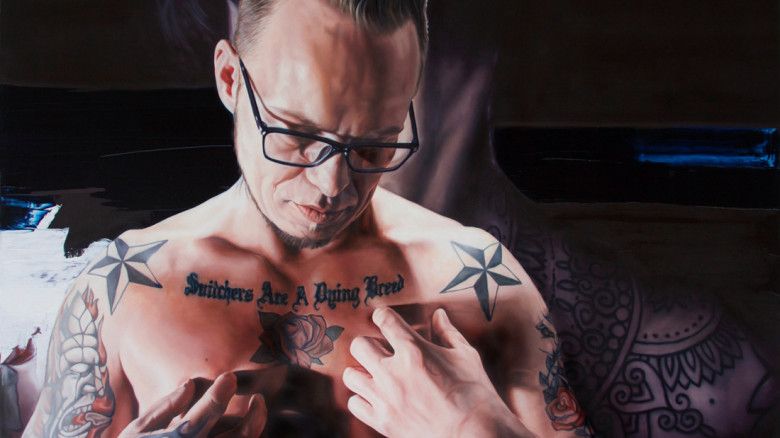 'The Painter and the Thief' Review

LightsCameraJackson Critic While watching "The Painter and the Thief", I had to keep reminding myself that this isn't a narrative film. It's a documentary — that really doesn't feel like one. And that's not just because of the way it's shot, that there's no omniscient narrator, or because the timeline keeps jumping back and forth. It's mainly because what's presented on screen is so unique, detailed and fascinating that it had to have been the work of a team of writers.
"The Painter and the Thief" even sounds like the title of a novel, and the film starts out in that fashion. Barbora, an artist living in Oslo, Norway, has two of her paintings stolen from an art gallery. Police are able to identify one of the crooks. When Barbora goes to court, she meets the thief. But instead of lashing out at criminal/drug addict Karl-Bertil, Barbora immediately becomes fascinated with him. She asks Karl if will be the subject of her next painting. He agrees.
What follows is a series of unexpected and stunning events, as a friendship grows between the two (both have current romantic partners). We get intimate access to this extremely unusual relationship as it grows and changes over a period of several years. Good luck trying to predict how things are going to play out.
There are some missing elements, which beg some obvious questions. But, overall, director Benjamin Ree succeeds in exhibiting the shared desperation of these two troubled people
Morgan Neville, the Oscar-winning director of docs "20 Feet from Stardom" and "Won't You Be My Neighbor?", is an executive producer of "The Painter and the Thief". Neville clearly has an eye for presenting unique subjects in compelling ways. "The Painter" won a Special Jury Prize for creative storytelling at this year's Sundance Film Festival. The structure isn't perfect, but when a saga is so unorthodox, there's no reason to take a traditional route to the finish line.
At one point "The Painter" takes us to an Oslo prison. This has to be the nicest prison ever depicted in film. Inmates get to wear regular clothes, have legitimate trade jobs, have freedom to walk the grounds. And the cells that are bigger and nicer than the average NYC apartment. If I ever end-up on the other side of the law, Oslo is where I wanna go to serve my time.
If you normally avoid documentaries because you feel they're dry, full of facts and old footage about subjects you don't care about, "The Painter and the Thief" is for you. It's not a masterpiece, but it is an original.