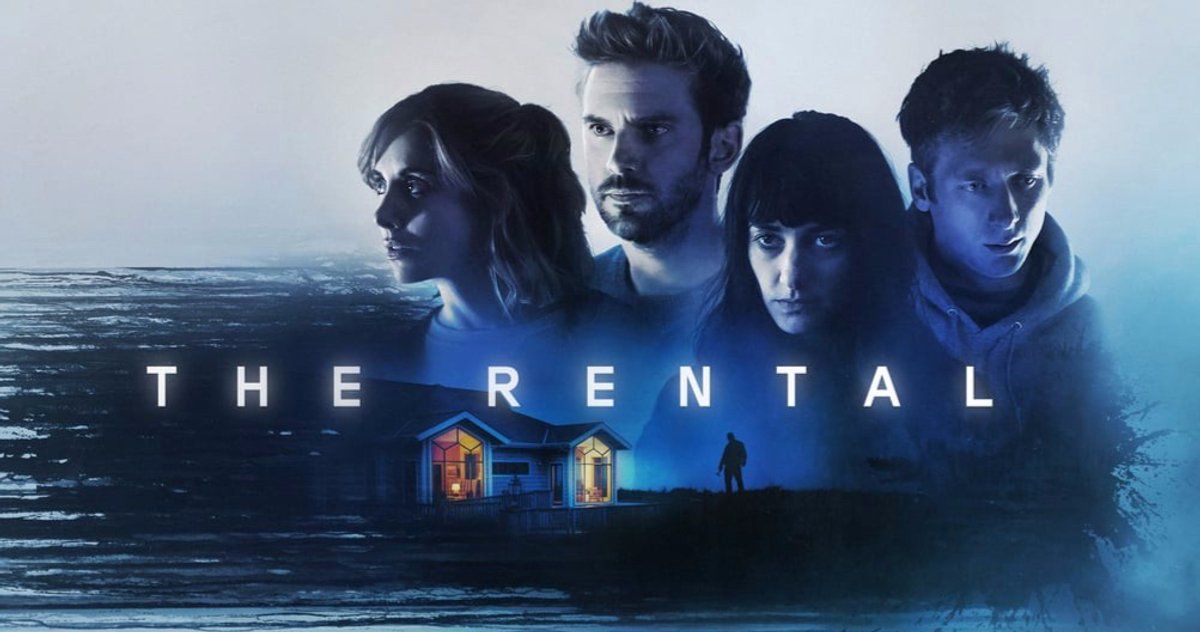 'The Rental' Review

LightsCameraJackson Critic Knock-Knock. Who's There? That's some of the mystery of the new thriller, "The Rental". It's the directorial debut of actor Dave Franco, who also co-wrote the screenplay. Unfortunately, there's just not enough here to make it a worthy At Home rental.
That's because it adds nothing new to the genre, while leaving one important element out — suspense.  Franco was clearly inspired by some classics, though that really doesn't come into play until the final act. The set-up is familiar: co-workers Charlie (Dan Stevens) and Mina (Sheila Vand) decide to go on a weekend getaway with their romantic partners. Charlie's linked with Michelle (Alison Brie), while Mina's boyfriend is Charlie's brother Josh (Jeremy Allen White). That's bound to cause some friction!
They reserve an Airbnb online, and when they arrive at the remote vacation house they meet the owner. Well, actually it's the owner's brother, who comes-off as a bit strange.
What follows mirrors the title of a certain Lemony Snicket saga as the millennial foursome — and their pet pug — get tangled-up in "A Series of Unfortunate Events". But most of what happens is dull and everything is presented in a straightforward fashion. Franco and friends invested no imagination into this script or its execution. That's no way to get a 5-star rating on your profile page.
Even the most basic thrillers find a way to weave together plot elements to build tension and expectation. All Franco does with "The Rental" is insert story swerves meant to distract, but, ultimately they have nothing to do with what ultimately happens.
The final 20 minutes do legitimize the concept of "renter beware" and the uneasiness that comes with spending the weekend in someone else's home. But that's the easy part. What's harder is keeping us interested before we get there. And "The Rental" fails miserably at that.
If you're in the mood for a vacation home thriller, Kevin Bacon's "You Should Have Left" (also available now on VOD) does a far better job of providing twists, turns and something to think about when it's all over.