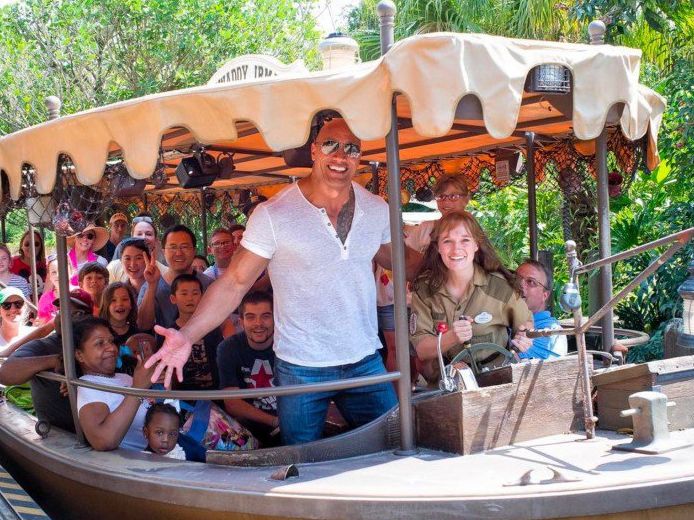 The Rock and Emily Blunt Reveal More About 'Jungle Cruise'

ZachPerilstein Disney Reporter Jungle Cruise starring The Rock and Emily Blunt arrives July 2020.
The Rock plays a guy named Frank who gives boat tours. Emily Blunt's Lilly hires Frank to take her on to dangerous waters. The Rock says he drew inspiration from Harrison Ford and Humphrey Bogart for his character.
Both Emily Blunt and The Rock said that Jungle Cruise is heavily inspired by Indiana Jones, African Queen, and Romancing the Stone.
"We were just so moved, so honored to be in a movie like this because we both grew up just madly in love with 'Indiana Jones' and obsessed with those kinds of movies," Blunt said. "To be part of something like this, with this same spirit, makes my heart race."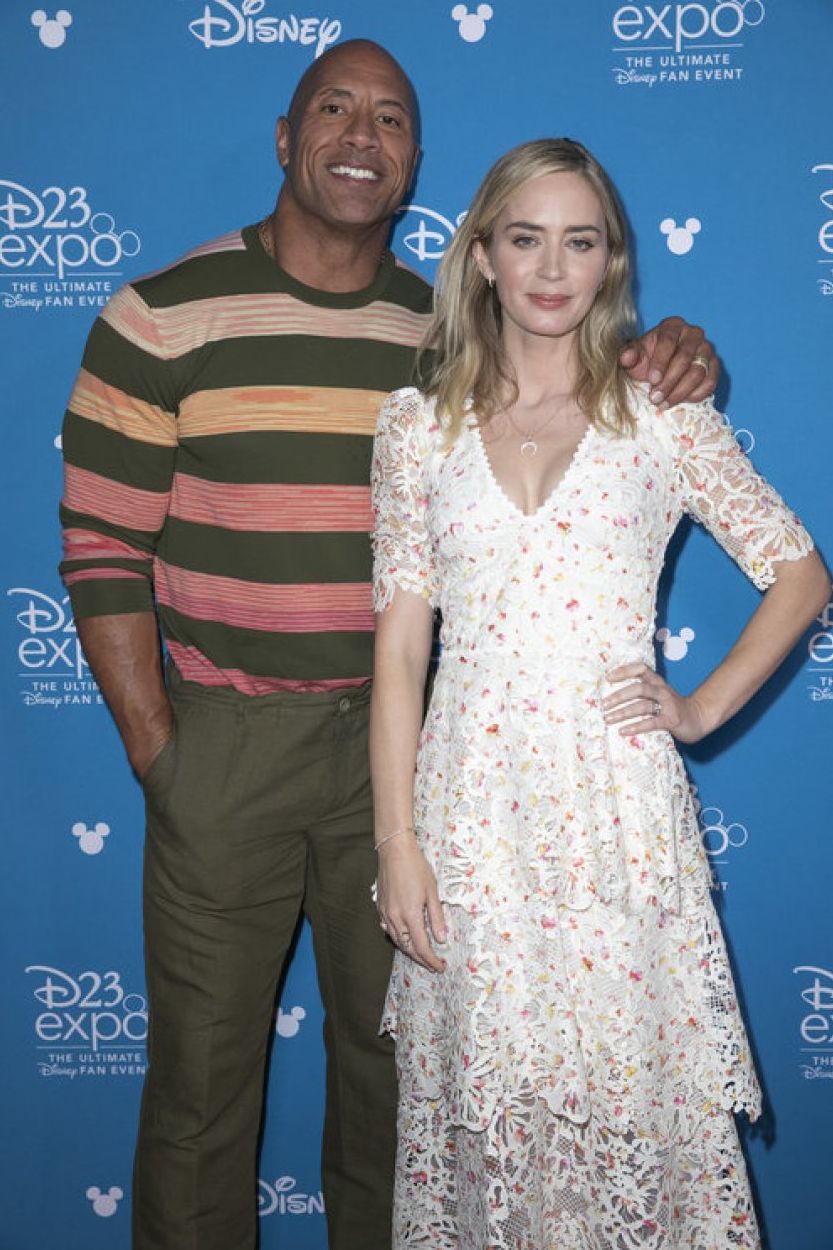 "We wanted to make a movie that was big, that was epic, that had romance, big comedy, big action," said The Rock. But obviously the biggest key for The Rock was, "it's got me."
Both The Rock and Emily Blunt teased the D23 crowd with two very different versions of the Jungle Cruise trailer. Emily Blunt's character Lilly hires Frank to take her on a dangerous journey.
The trailer that was shown had nods to the original Disney Parks attraction. Frank is taking tourists on a boat ride and he thanks the spear-wielding natives with a nod and he also hits the famous "backside of water" joke.
"We are aware of how important this ride is to everyone in this room, generations, everyone around the world," said The Rock. He continued to talk about Walt Disney and The Jungle Cruise.
"When the park opened in 1955, Walt Disney had one baby, and that baby was Jungle Cruise, He was the very first Jungle Cruise skipper. So we are so honored to bring this movie to life on behalf of Disney, on behalf of Walt Disney himself, and to deliver it to you guys here and everywhere around the world," said The Rock.
Jaume Collet-Serra is directing. The film also stars Paul Giamatti, Edgar Ramirez, and Jesse Plemons. The script was written by Michael Green.
Jungle Cruise arrives in theaters on July 24, 2020.