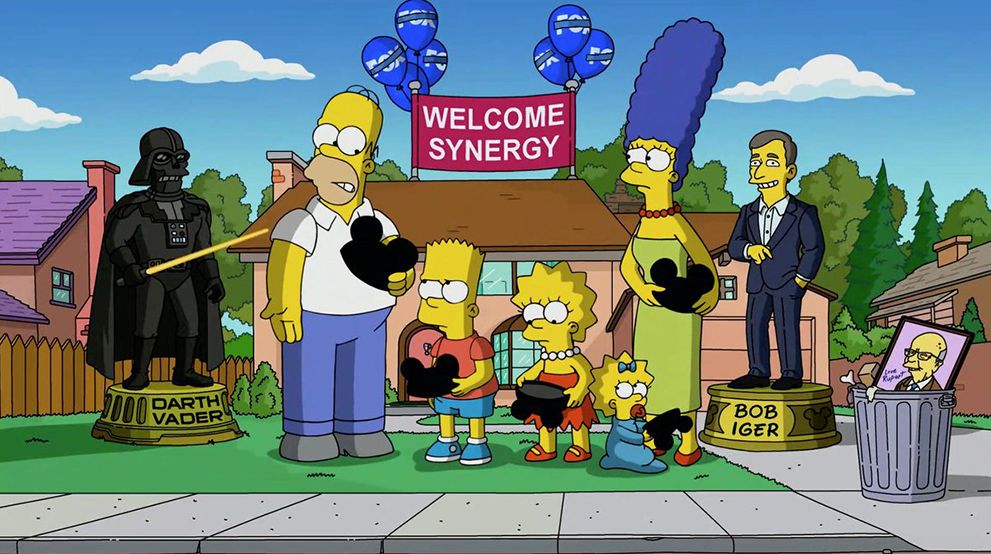 'The Simpsons' Producers Talk Joining Disney and The Future

ZachPerilstein Disney Reporter The Simpsons were notorious for their digs at The Walt Disney Company. Now they are a part of the company they once mocked. The Simpsons even predicted their fate. What do The Simpsons producers think about having the series at Disney now?
The Simpsons made their first Disney appearance at the Disney mega convention D23 Expo. They were in character and Simpsons gear was on display during the event.
Executive producer Al Jean teased that they have been talking to Disney about another film outing and ideas for a potential spinoff series.
During The Simpsons panel, the montage they showed featured all Simpsons-Disney related jokes.
"I think Disney would be supportive of anything we wanted to do, maybe a crazy limited series with a side character or a movie that we surprised you with, they've been really creatively supportive and this is going to afford so many new ways to do the show than just the traditional format," said executive producer Brett Selman
Selman added, "Isn't this the craziest thing you could imagine, that we would start out working for an evil corporation and then working for a nice one?"
Remember The Simpsons will be streaming on Disney+ on November 12. All 30 seasons will be available.