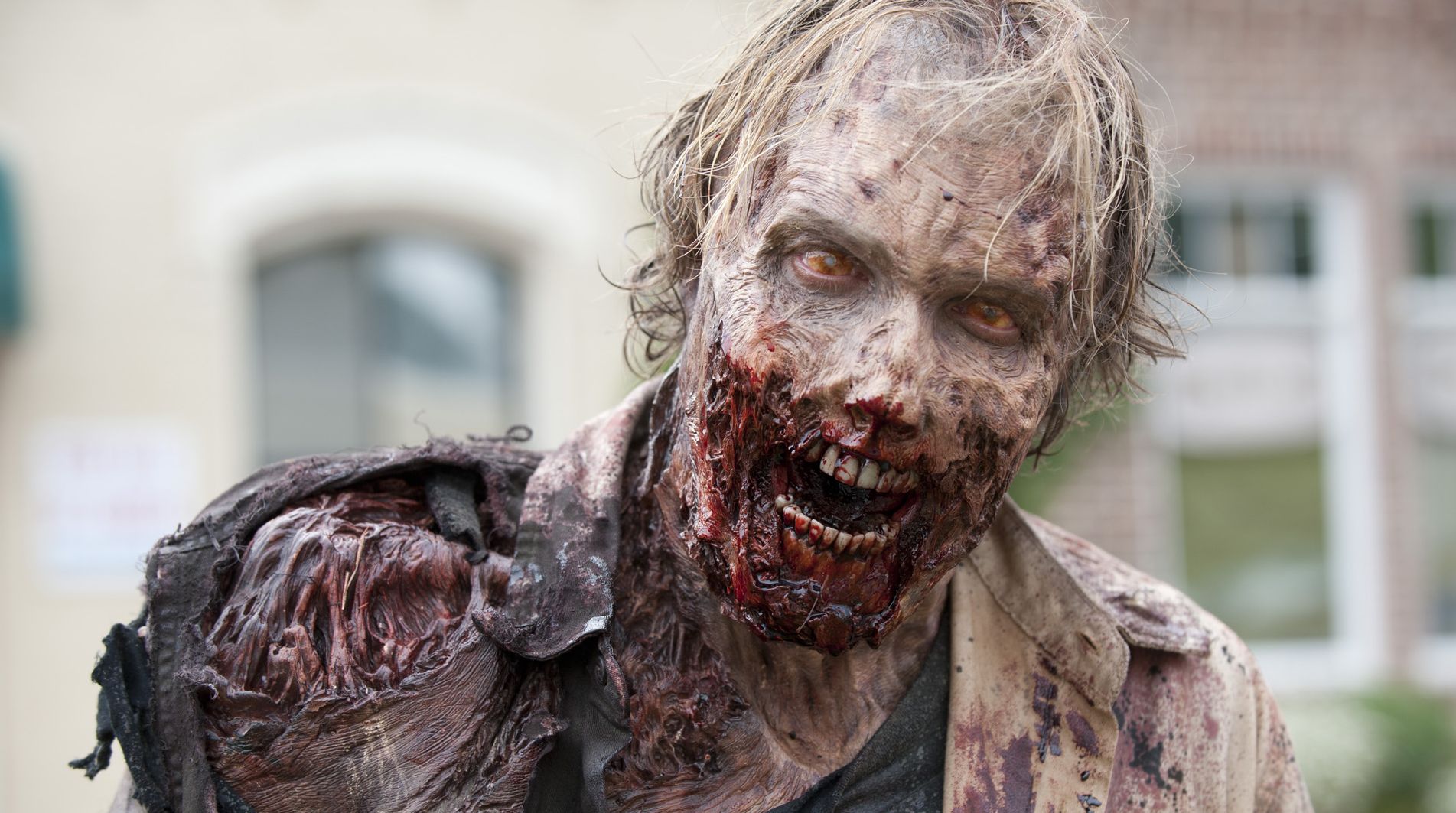 The Walking Dead Adding Digital Phase to Their Zombie Make-Up Routine

HaydnSpurrell 'The Walking Dead' is visually fascinating, in large due to the work of the make-up artists who give us zombies (ehem... walkers) that look almost too real at times.
In season 6, however, there will be some digital touches in order to continue the evolving level of decay as the series wears on.
"We're doing a few things we haven't done before, which is digital augmentation of a couple of walkers," make-up effects artist and executive producer Greg Nicotero said.
Digital will not be replacing practical make-up anytime soon, proof being in a day of shooting that consisted of 300 made-up walkers.
Nicotero notes that the walkers can never become skeletons, stating "it always has to be muscles...something that is motivating the movement."
Season 6 will arrive on October 11.