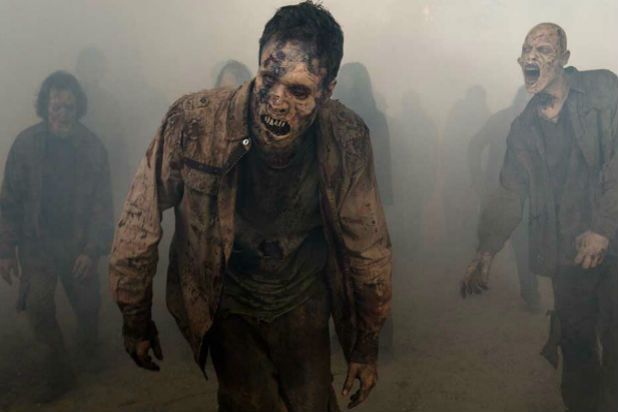 'The Walking Dead' Almost Happened Without Zombies at NBC

HaydnSpurrell When The Walking Dead was shopping around for a network, deals were almost done between showrunner Frank Darabont and the people at NBC. In fact, a deal was already in place. Speaking with Variety recently, executive producer Gale Anne Hurd recalls how The Walking Dead nearly didn't have it's main feature - zombies.
"Do there have to be zombies [in it]." was their first response. After it was laid out how integral the zombies were to a show called The Walking Dead, the network then asked about a possible procedural format, where two main characters would "solve a zombie crime of the week," she said.
So... that sounds revolting. Later on, Hurd did go on to discuss how it's not about the zombies so much as about the people. This almost reads like a rebuttal to the point that the show couldn't have worked without zombies, but a procedural undead series is a laughably bad idea.
What attracted me to [Robert Kirkman's] comic-book series is that it is a story about characters on a journey into this new world, and constantly trying to figure out not only how to survive but what's important to them, and some characters give up, some characters commit suicide, and they are constantly evolving, they are constantly meeting new characters; they have to determine friend or foe, and very quickly we realize that it is not the zombies you have to be afraid of, it's the other humans," she said.
Source: Comicbook