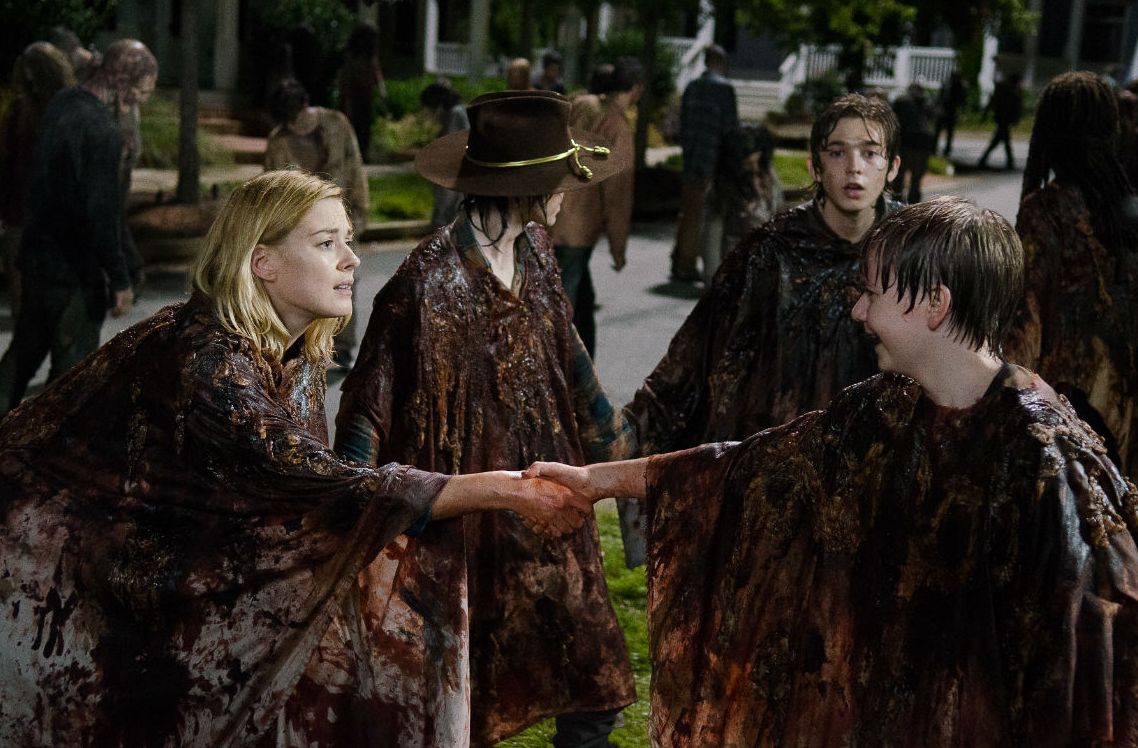 The Walking Dead: Chandler Riggs Opens Up on Carl's Life-Changing Moment

HaydnSpurrell The Walking Dead continues to outdo itself with each new premiere, and the latest brought to life one of the most shocking moments from the comic book it takes its name from. (Warning: Spoilers.)
On top of what will go down as one of the show's best episodes, Carl Grimes lost his eye in a near replica of its source material. Speaking with THR, actor Chandler Riggs spoke about that moment.
"... When Scott Gimple sat down with me and told me the whole storyline for season six, I was really excited to hear that Carl was going to lose his eye. That was something I'd been looking forward to ever since I figured out that he'd live through the gunshot wound."
Initially worried when he first read the book during season 2 that it would mean his character's departure from the show, Riggs explained that "the whole scene with Jess and Sam was crazy... The fun part was the whole turning around and revealing that my eye was gone."
Riggs couldn't confirm how long Carl will be bed-ridden, though there's a good chance it won't be long considering this is the second time Rick's son has been shot. Riggs explained that the script initially had Carl taking a bullet for his father, essentially saving Rick's life.
"They edited it in a different and more innocent way, which is really cool." Riggs doesn't believe this is the moment at which Carl becomes a hardened member of the new world, suggesting that his season 4 chat with his father was what changed him.
The Walking Dead returns next Sunday night to follow the chaotic events of its mid-season premiere.
Source: THR