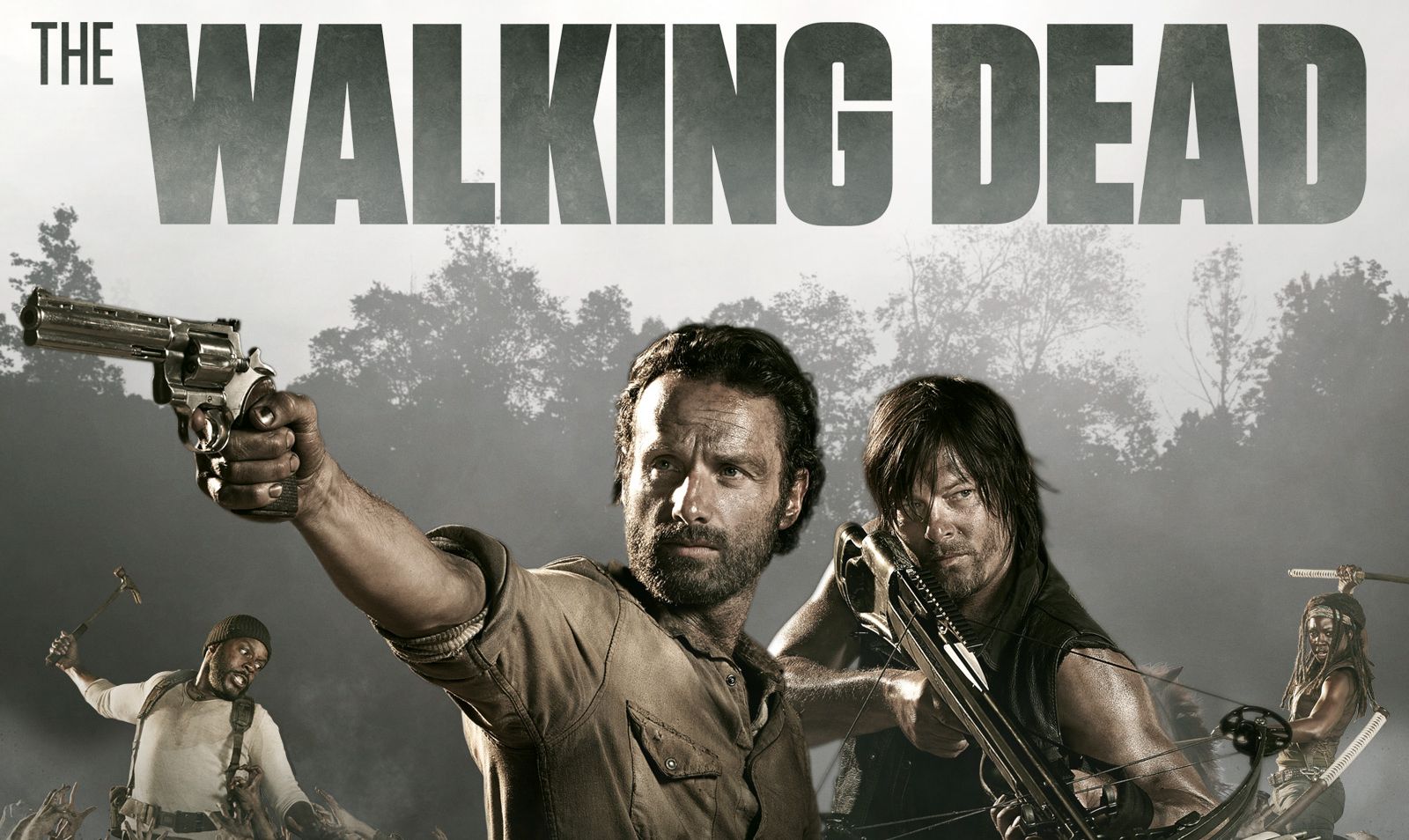 The Walking Dead Ep. 8 (Coda)

PodestriansFilmcast The mid-season break (ridiculous concept) of The Walking Dead is upon us and episode 8, Coda, brought a welcome change of pace and perhaps an avoidance of the obvious. But then again, the unobvious became the obvious as soon as someone told someone else that someone else again was still alive. Man, it's hard to write a review without spoilers.
Coda again attacked our senses from three sides. We had the hospital group – the apparent attempt to make Dawn seem human last week was thrown to the side as her crazy was given room to breathe; Rick and co. get ready for action as the ramifications of last week's… coda… are realized; and the priest from The Wire continued his fascinating* meltdown.
Gabriel (the priest from The Wire to you and I) is a funny one. His entire character seems utterly unbelievable, so much so that one can't imagine a single person reacting in the way he does. As we discussed on the Filmcast last week, surely a man of God would either see this whole thing as judgement day and rejoice in the fact or he would completely lose faith in the idea of a benevolent creator. Gabriel seems to be caught somewhere in the middle and it's strange to think that reasonable so far in to a zombie apocalypse. This makes me think that there is more to come from him.
It was nice to see The Walking Dead not take the easy way out. It must have been tempting for the writers to create another siege situation, but the tense coda of Coda (the coda of the half season [why is half season a thing?]) left a lot of questions about where the rest of the 5th season of The Walking Dead will go (even if the thing that the person did to get themselves killed was pathetically pathetic [The Walking Dead equivalent of throwing a shoe]). There are not really any enemies left that we know of. Looks like the creators have got to get creative.
*boring
Find more of our content at www.podestrians.net.
We produce a weekly filmcast. Subscribe on iTunes at:
https://itunes.apple.com/gb/podcast/podestrians-podcast/id920231768?mt=2