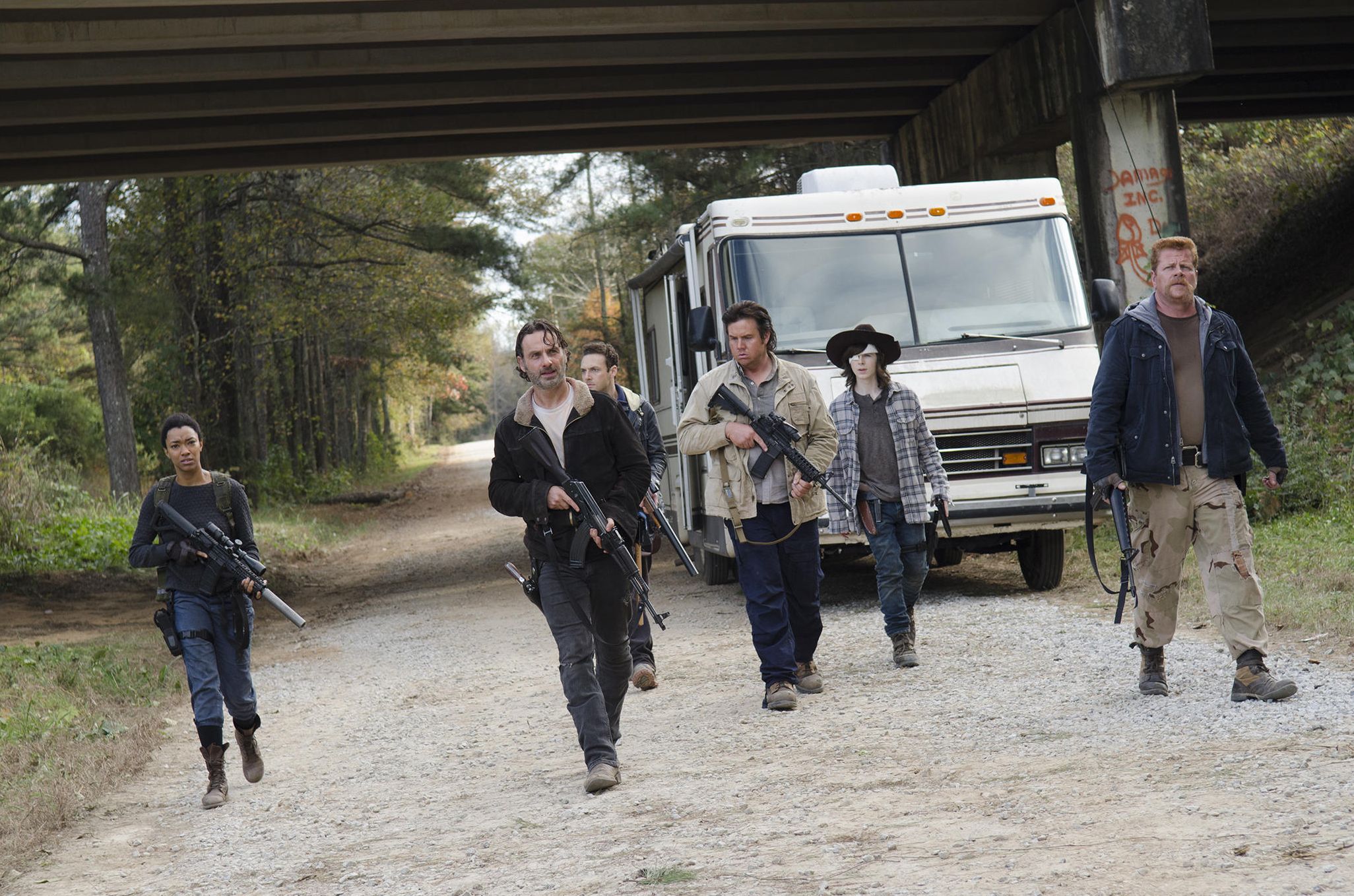 'The Walking Dead' EP Greg Nicotero Promises "New Worlds" in Season 7

HaydnSpurrell Speaking with IGN, executive producer and director Greg Nicotero discussed what's to come in season 7, and the decision to end season 6 on a cliffhanger.
"It propels our people," he told the site. "It affects our people profoundly, as it does in the comic book. That changes everyone's direction. The main thing about Season 7 is establishing that the world isn't what everybody thinks it is, the world out there.
"At the end of Season 6, Rick was so confident. 'We're just going to knock out that outpost, we're going to f–k these guys up before they f–k us up,' and it ends with him going, 'Heh, oh well, I had no idea. What I perceived as the world is not even close to what the reality of the world is,' and Negan's there to show him that."
Nicotero adds that there's all new worlds to see in the upcoming season. "Season 7 of The Walking Dead, there's all new worlds that we're going to meet, so it wouldn't have made sense to end a chapter and then start it halfway through the next chapter. You want to end in one place and pick it up."
Yesterday, reports suggested Steven Yeun was Negan's victim due to the actor's absense from the set during shooting of episodes two and three, though Nicotero says that this isn't any kind of confirmation, alluding to the fact that episode's may be being shot out of order.
For comic book fans who want to hear the "real" Negan (ie. the one that swears every few words), Nicotero guarantees that'll be there to see in the DVD and Blu-ray release.
Source: Comingsoon