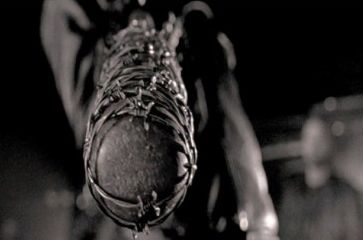 The Walking Dead: Has Negan's Victim Been Revealed?

HaydnSpurrell AMC is trying desperately to keep the cliffhanger a secret right up until the season 7 premiere, and its done pretty well. However, a new rumour suggests a set absentee may be cause for concern for one fan-favourite character.
Rumours are suggesting that the show will follow it's source material, and Glenn will be Negan's - and Lucille's - victim come October. Celebrity Dirty Laundry is reporting the claim, based on a sure thing according to the site, whereby actor Steven Yeun has not been seen at all during shooting on the second and third episodes of the season.
The report suggests that Yeun is in fact in South Korea filming Okja. And while other cast members have also been traveling, the report claims that Michael Cudlitz, Norman Reedus, and Josh McDermitt have beben sighted on set as potential victims Abraham, Daryl, and Eugene.
The first trailer will be unveiled next month at San Diego Comic Con. Take the news with a grain of salt, but it's sure to get people talking all over again.
Source: Comicbook