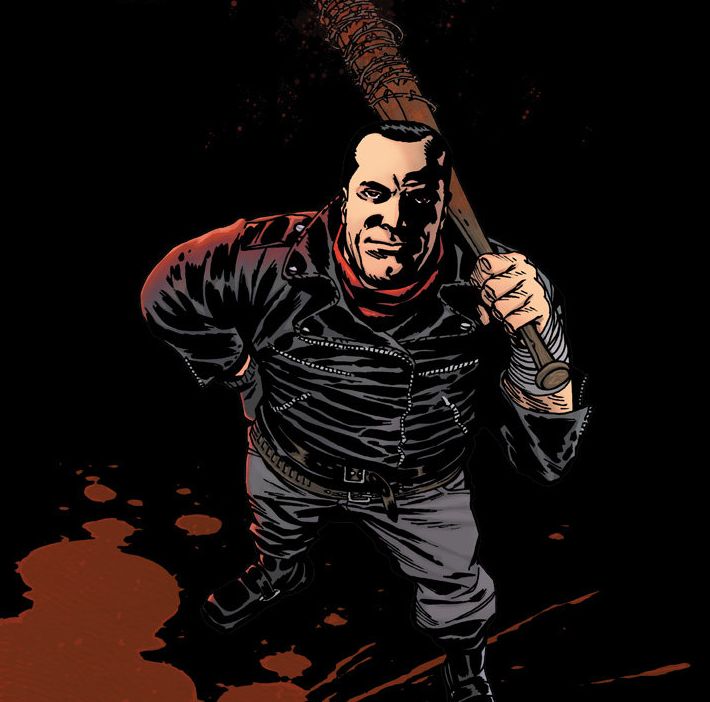 The Walking Dead: Jeffrey Dean Morgan on Pushing AMC for Accurate Portrayal of Negan

HaydnSpurrell The man signed on to play the infamous Negan has spoken out regarding one particular facet of the character many fans may be concerned about; that being, its transition from page to screen.
While it's a given that cursing is certainly not a marker of mature storytelling, Negan is famous for many reasons and not least because of his ability to drop the 'f' word every time he opens his mouth (or; every time a speech bubble shows up on the page).
Given AMC is a basic cable operator, this offers up a few concerns regarding just how far they can take it. The Walking Dead has on rare occasion slipped an 'f' or 's' word, but even in one particular instance Rick uttered the replacement word 'screwing', and the 'uncut' version made its way onto the DVD release.
"Look, it's a speed bump. I'm not going to say it's an issue because we're working on it," Morgan said. "We're going to push AMC - the plan is to push them as far as they can because it's who Negan is."
As a fan of the comics, having caught up on it a few years back at the ironic suggestion that he should play that particular character, the actor is familiar with both the character and his famed barbed wire-wrapped baseball bat.
"It's our intention that this character is going to leap off the pages of the comic book. It's very important that that's who he is... Negan is a guy that you want to keep as true as possible, and that would be how I want to play him as well."
It's certainly reassuring to hear these words, but ultimately Morgan has little say in the matter when push comes to shove. It'll be interesting to see where they take it.
Ultimately, they could simply release an uncut edition on the home video release, but it means many weekly viewers will miss out on a part of the character that is essential to his identity in the zombie apocalypse.
Jeffrey Dean Morgan makes his first rumoured appearance in next year's season 6 finale. The Walking Dead returns February 14.
Source: comicbook