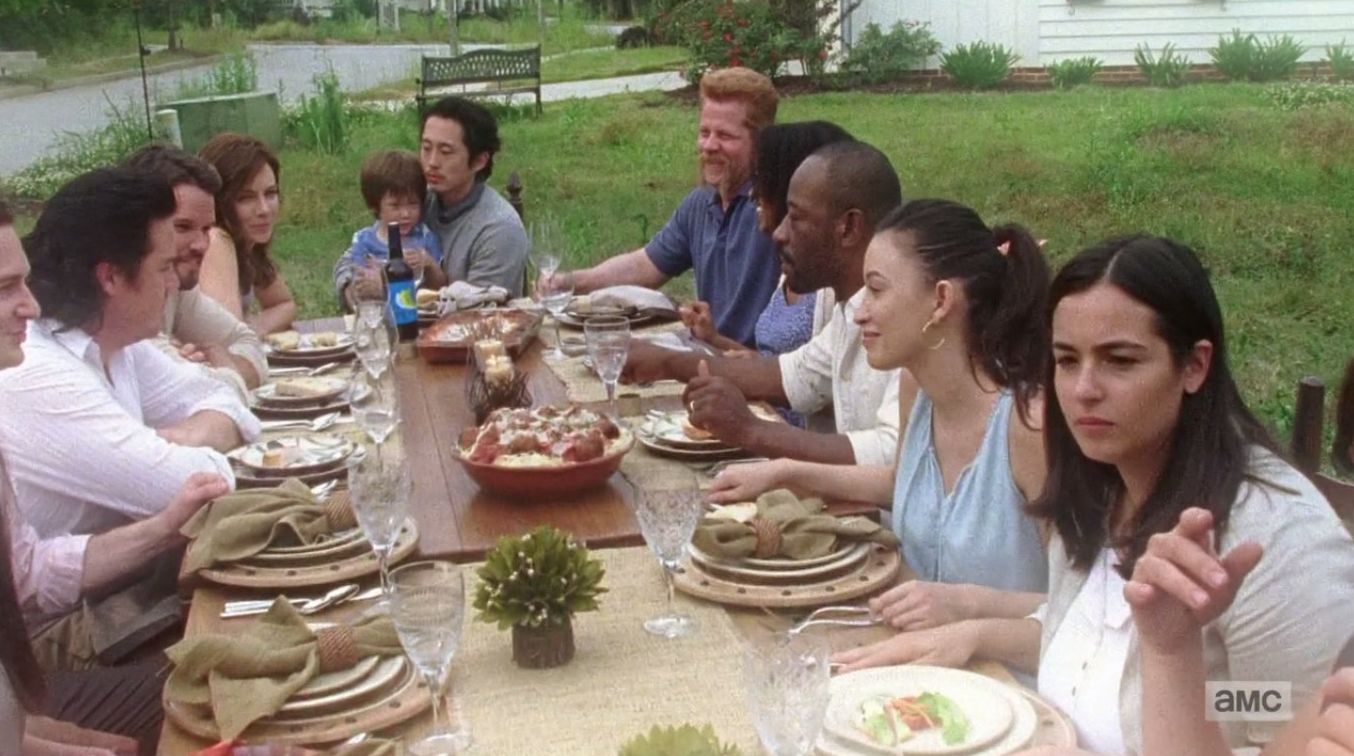 'The Walking Dead' Producer Adamant that Victims of the Season 7 Premiere Live On

HaydnSpurrell Negan made a huge impact on The Walking Dead in the season 7 premiere, and while many a detractors of the episode's horrific events, no one can deny that the show has stepped into an entirely new direction that could, all things allow it, take the show into new and more interesting territories.
But for now, it's all about fallout, and executive producer Greg Nicotero has stated that the two characters who were so horrifically killed in the episode will live on (and no, that doesn't mean we should have another Beth scenario, in which legions of fans cry out for their survival; their fates were made pretty apparent.)
"Glenn is not dead; Abraham is not dead," Nicotero said. "Their spirit lives on and the fact that you have Maggie pregnant with his baby, and you have Sasha and Rosita carrying the memory of Abraham. There's more story to tell with the result of what happened with those people, so I certainly look at it a little differently.
"If you think about when Merle or Hershel died, people were upset," Nicotero said. "Merle was a very despicable guy, but at the end, his last final act really turns him around. It's unfortunate that people want to take a negative spin on it, because as far as I'm concerned, I'm dedicated to watching a show because I want to see where the story's going to go next."
Source: Comicbook