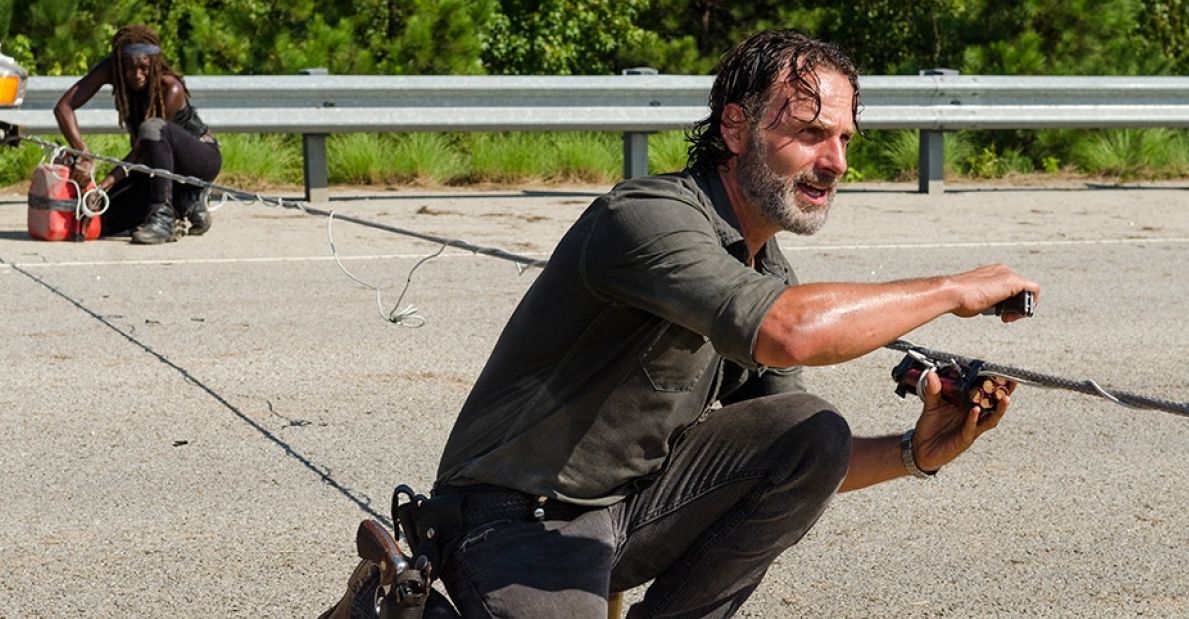 'The Walking Dead' Ratings Up with Midseason Premiere

HaydnSpurrell Its par for the course with The Walking Dead, but its midseason premiere has seen a jump in the ratings, following a first half that saw the show dip to its lowest point since the third season.
The February 12 winter return, directed by Greg Nicotero, saw 12 million people tune in with 7.3 million in adults 18-49. The show went up against the Grammys, but saw a 13% boost from the midseason finale on December 11, 2016.
It does mark the first time a midseason premiere has been up from a winter finale since season 4. In that season, the hiatus came at the end of the climactic battle with the Governor, so its no wonder eyes were on the screen for what would come next.
There aren't any alarm bells to sound just yet. The Walking Dead is still the highest rated series on TV despite massive declines in the first half. And this midseason premiere is still 13% down in total viewers compared to season 6's own return from hiatus.
This bump up might spell a gradual climb to come for the show, but its hard to say at this point. We'll just have to wait and see.
Source: http://deadline.com/2017/02/the-walking-dead-ratings-season-7-winter-ret...