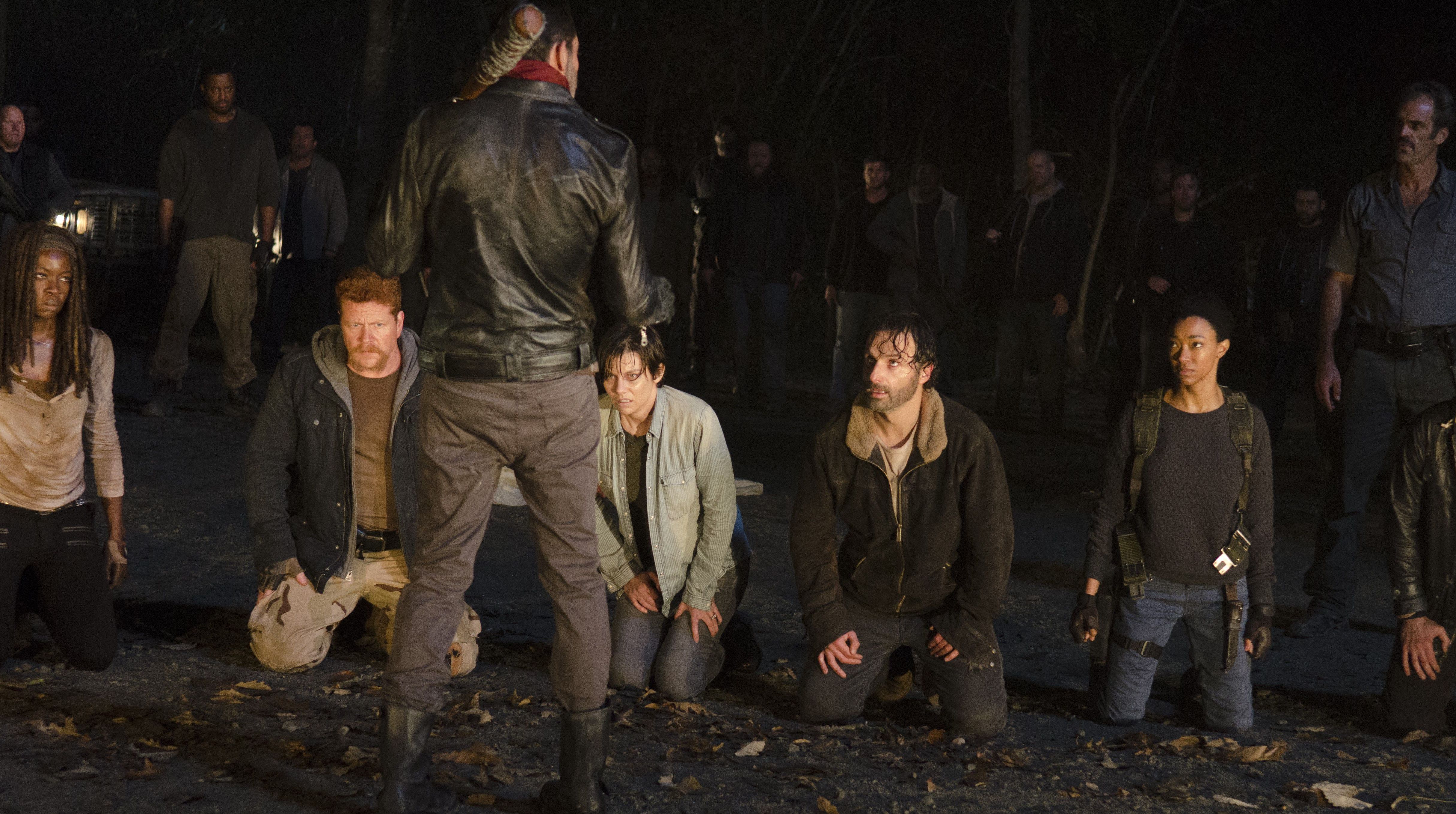 'The Walking Dead' Showrunner Defends Cliffhanger, Talks Season 7 and the Story Going Forward

HaydnSpurrell AMC's The Walking Dead is building itself a reputation that it probably doesn't want. With the close of its sixth season, it delivered its magnum opus in manipulation, leaving fans on the edge of the show's most shocking moment and refusing to reveal just who is the latest victim of the apocalypse.
The final moments had new big bad Negan (Jeffrey Dean Morgan) taking a swing at one victim chosen out of the lineup of Rick (Andrew Lincoln), Michonne (Danai Gurira), Glenn (Steven Yeun), Daryl (Norman Reedus), Rosita (Christian Serratos), Carl (Chandler Riggs), Maggie (Lauren Cohan), Aaron (Ross Marquand), Eugene (Josh McDermitt), Abraham (Michael Cudlitz) and Sasha (Sonequa Martin-Green).
Showrunner Scott M. Gimple reiterated during press rounds his sentiments from Talking Dead, verifying that the ending is the close of one chapter, while next season's premiere will be the beginning of another.
"Where Rick winds up is completely different from where he started in [in episode 601] and where he started in [episode 609]. I know — and have for a while — what is in 701. To show what happened in full force is the beginning of the next story," he told THR.
He defended the show's choice of cliffhanger, following season 6's infamous Glenn fake-out, saying that he hopes next season's premiere will justify the "way we've decided to tell the story. I know what 701 is and I feel that it delivers on what 616 sets up."
On the Glenn dumpster dilemma, Gimple stressed that "We do care about our audience a great deal and we don't enjoy the pain they go through but it is part of a greater story that they themselves are going through. We're trying to take them through this journey and there will be hard parts and sad parts and happy parts but we want them to feel things."
On Negan, Gimple compares him to the Governor, describing him as an open book with no mask to peak behind.

Source: THR