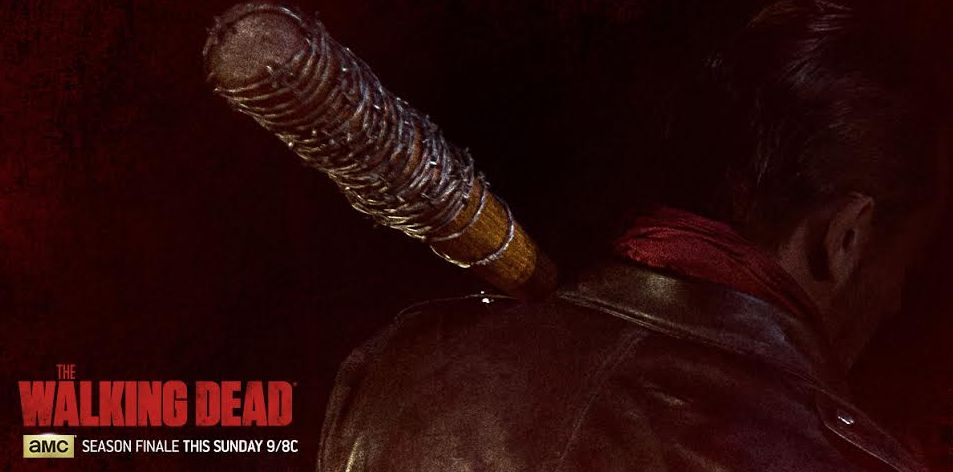 The Walking Dead: Who Dies in Tonight's Season 6 Finale?

HaydnSpurrell The Walking Dead is set for a ground-breakng finale, having been hyped by its showrunner and cast for months now. Can the show follow through with the promises of its cast and crew, and change the game spectacularly heading toward season 7?


Titled 'Last Day on Earth,' and promising the arrival of comic book villain Negan, who puts the Governor to shame, and there's plenty of pressure and expectation behind the 90-minute extended finale. And it feels like a long time coming. After last year's less vocal finale, and a second half of season 6 that has been successfully leading up to the reveal of Jeffrey Dean Morgan, anticipation is ripe. And with Robert Kirkman promising even comic book veterans of surprises and heart-break to come, let's list off the candidates to meet Negan's favoured weapon, Lucille. Warning, spoilers to follow.
Glenn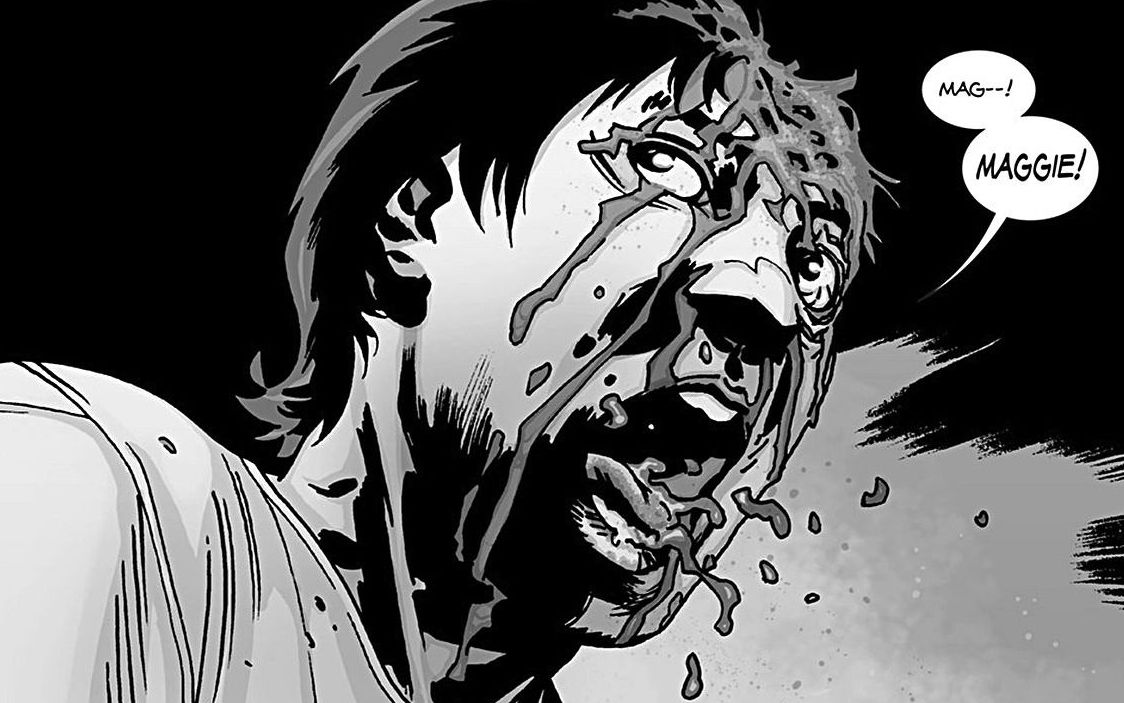 Glenn was the recipient of Negan's famous entrance in the 100th issue of the comic book, being mutilated at the hands of Negan and a baseball bat wrapped in barbed wire. If the show recreates this scene from the book, then it will be horrific and bold to say the least, but it would put to shame Robert Kirkman's promise of new and surprising results for readers of his comic book.

Having avoided death so many times, with the show throwing him under the bus only to miraculously pull him back out time and again, this would make for a definitive way to close the book on this chapter of the series. It does feel as though Glenn has more to do in the show though, and his story certainly doesn't feel complete. That only matters for the main handful of cast members, because for everyone else they seem dispensable. Glenn is in prime position to fall victim to Lucille, but he was always going to be there no matter what. It feels like they'll go a different route to that of the source material, but that doesn't at all mean that Glenn is safe.

Daryl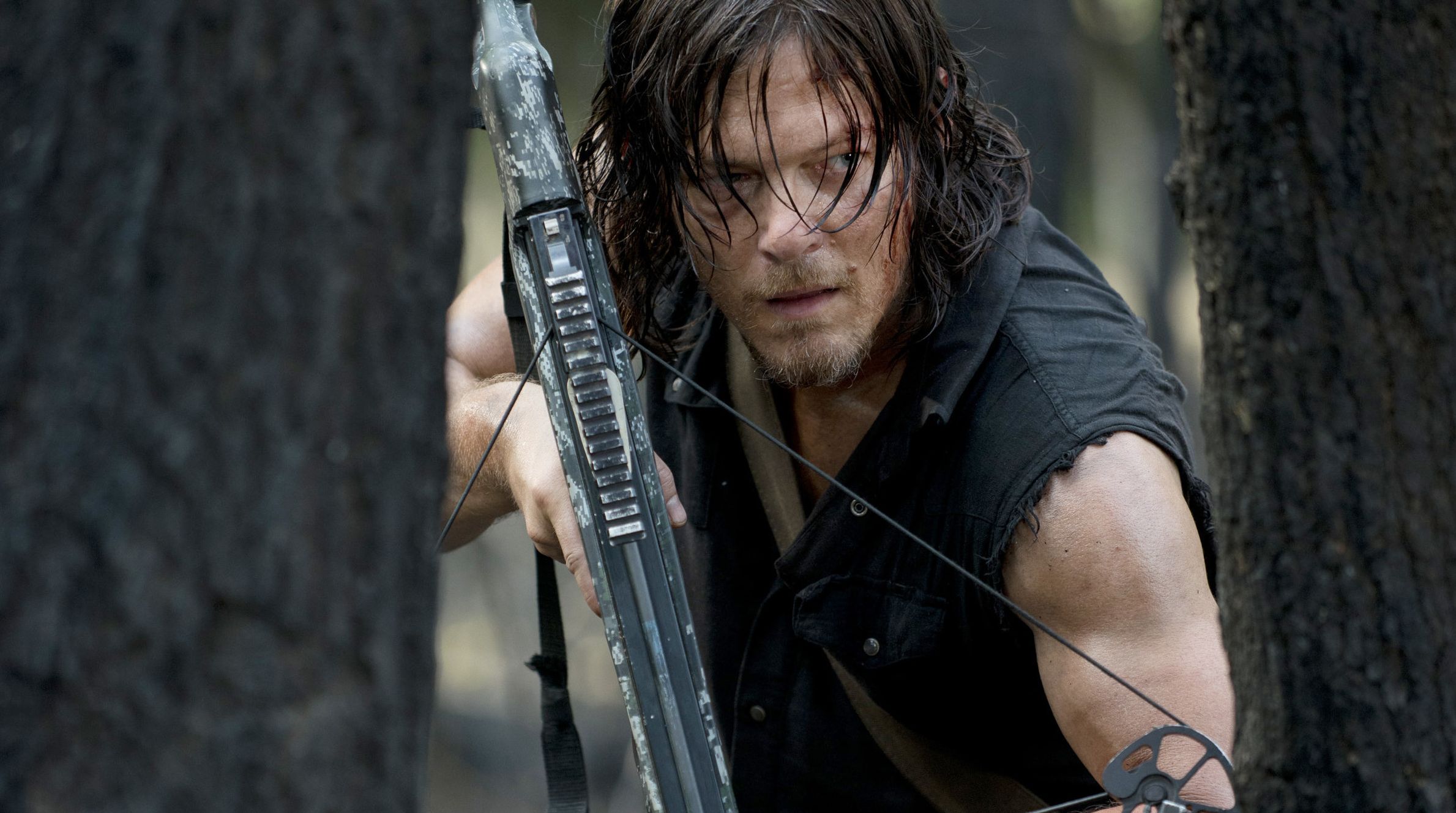 Daryl has been shielded for six seasons by an immense adoration from fans, and he's been kept safe because of it. He's one of the remaining original cast members, but wouldn't it be worth seeing him go, just see if the slogan 'If Daryl dies we riot' holds any water?

Norman Reedus has been doing plenty of teasing lately, and appearing in more and more films as well. Having been shot at the end of last episode, he's certainly in danger. His crossbow was relinquished in the first half of the season, falling into the hands of Dwight who famously sports his own crossbow in the comics. Daryl single-handedly took out a group of Negan's people and has been at the centre of much of the conflict in the latter part of this season. If Negan is meant to make a statement, there's no better way to do it. Daryl represents a kind of macho-physical presence, he's brooding and strong and loyal, and to see him on his hands and knees at the mercy of a new enemy would go a long way to ensuring that Negan, and the show, proves that he means business.
Carol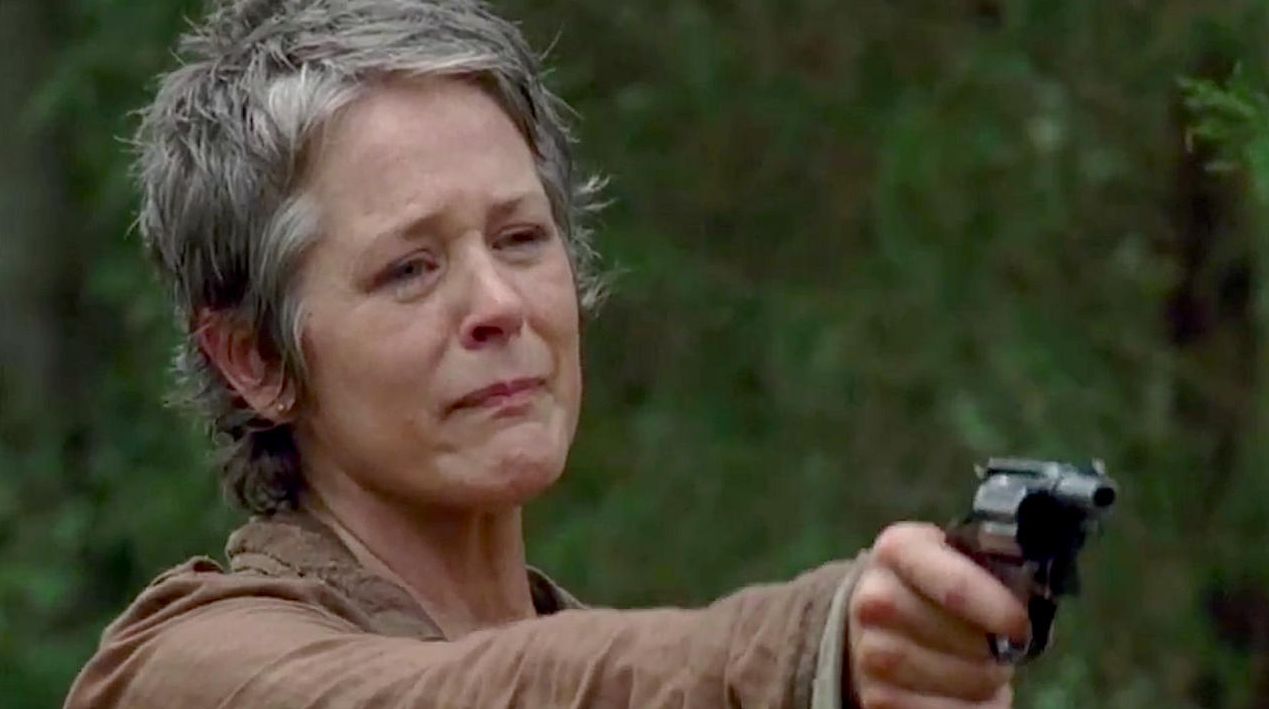 Carol has lasted a lot longer than expected on the show, going from a frightened victim to an unstoppable killer and now into a remorseful and regretful human being. Having hightailed it out of Alexandria, she's theoretically in danger.

My best bet is that Morgan and Carol won't be seen at all in the season finale, but who knows? They still have plenty of water to let under the bridge, making for a nice little subplot to give the team something to work with in the early part of season 7. That too along with the fact that Carol has already been a hostage this year (who hasn't at this point), and it seems like they want to do some more with the character before her time comes.
Abraham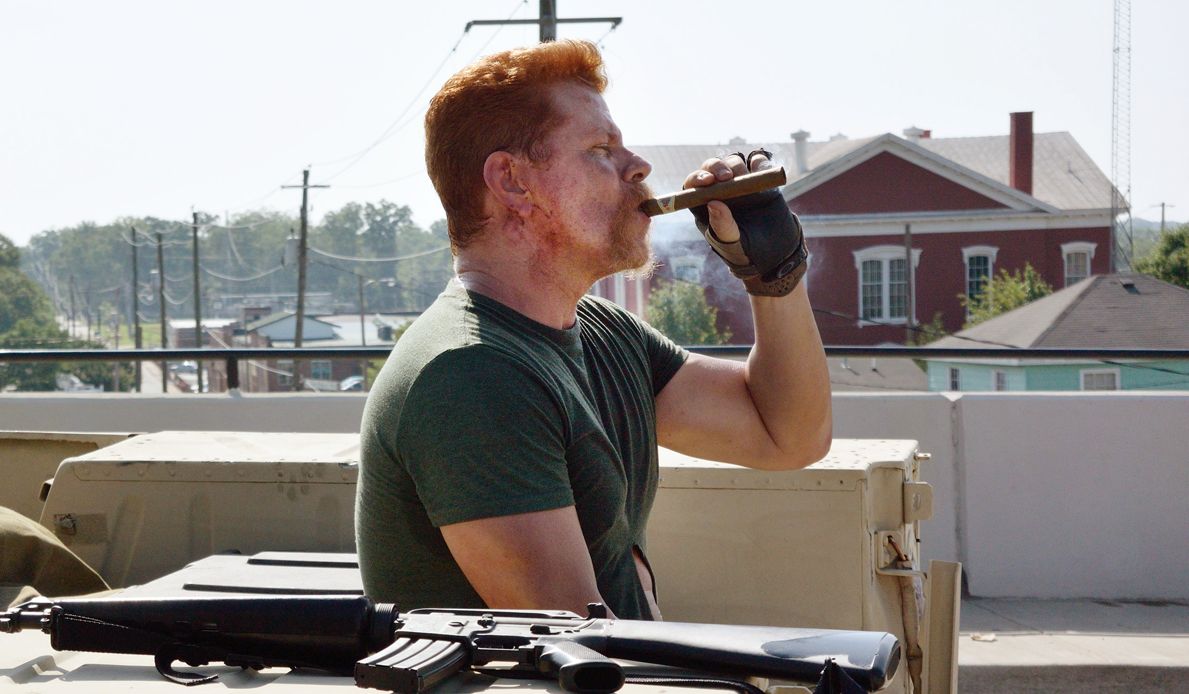 Again, Abraham seems to be safe. He and Rick had a brief moment together in the penultimate episode, but it wasn't a throw-away moment. The two haven't so much as traded two words together this season, so that one moment there reaffirmed by belief that Daryl is next to die. Abraham may well be the next right-hand man for Rick, a role Daryl has filled for a long time particularly considering Abraham had that role well before now in the book (in fact, he took an arrow to the eye that was instead the fate of a particular female doctor from Alexandria).
A Massacre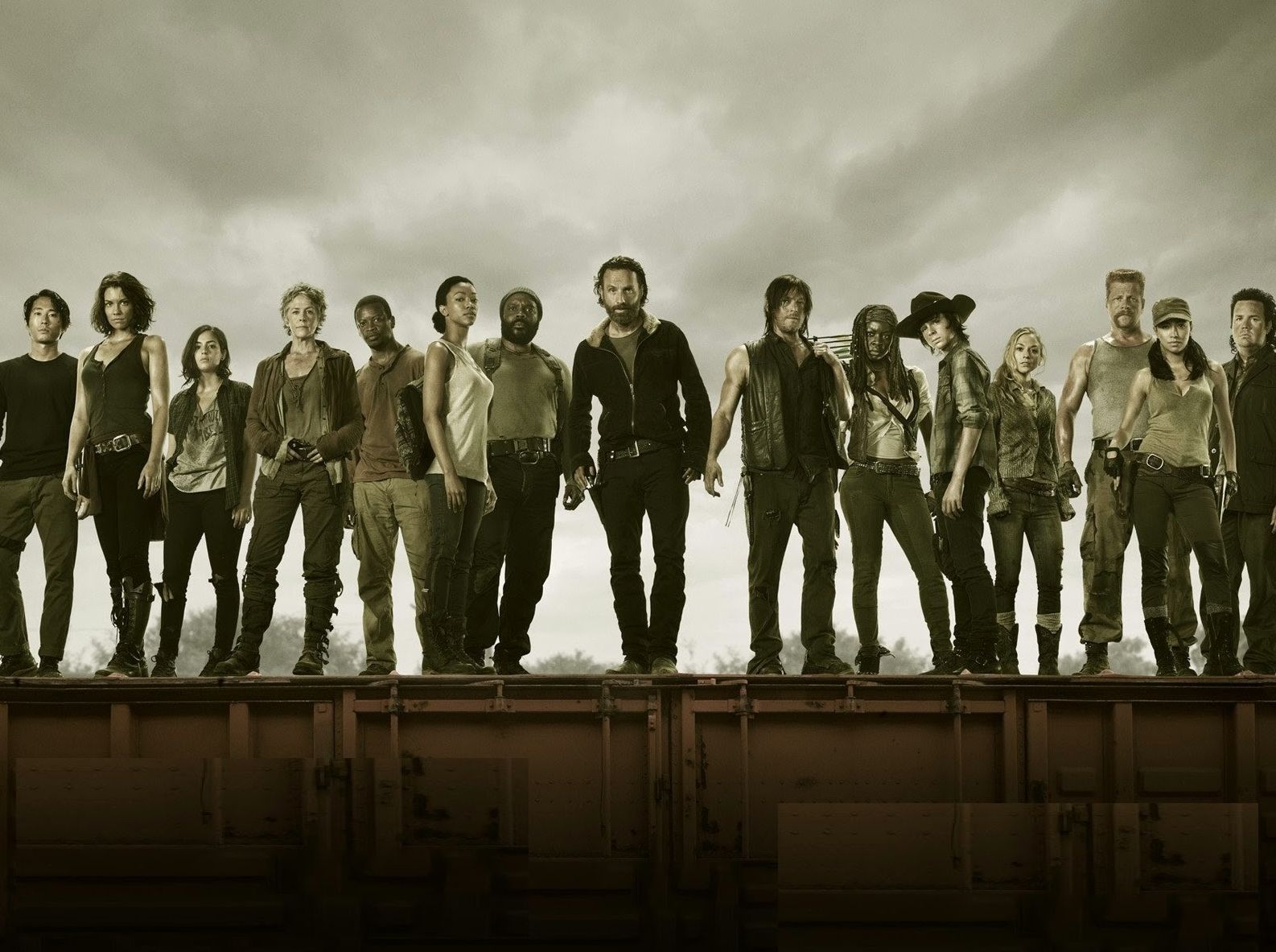 If the show wants to live up to its word, and Kirkman's promise of surprises and heart-break for comic book-reading veterans pulls through, than what better way than to cull the list dramatically. Negan is famous for his one-kill entrance, but that doesn't necessarily have to be the case.

There is a whole host of characters that could well be on the chopping block. If Abraham survives, then removing Sasha would certainly make an impact on him going forward. The same can be said for Rosita, which would complicate things. For this option, it'd be easier to list off who is safe. That's Rick, Carl, Michonne, Eugene, Tara, and the remaining civilians at Alexandria. Maggie is in a predicament of her own back at Alexandria, but she could well be drawn out of the walls and become a victim. Her being pregnant is no shield, despite the fact that her baby is alive and well and she's a leader in the books. Just like there being no room for two right-hand men, there probably isn't enough room for two magically-silent babies either.
If The Walking Dead wants to prove it can maintain its quality, it needs to act in this finale. The fact is, the show is six seasons old now, which is commendable given that it doesn't actually feel that old. But show's can age very quickly once they start moving closer to ten seasons. The show needs to prove that it can thwart expectations and keep things fresh and new. Negan can single-handedly do that. Whatever the case, expect the resulting bloodshed to cut to black immediately and leave us hanging until October to see what's next for Rick and the rest.