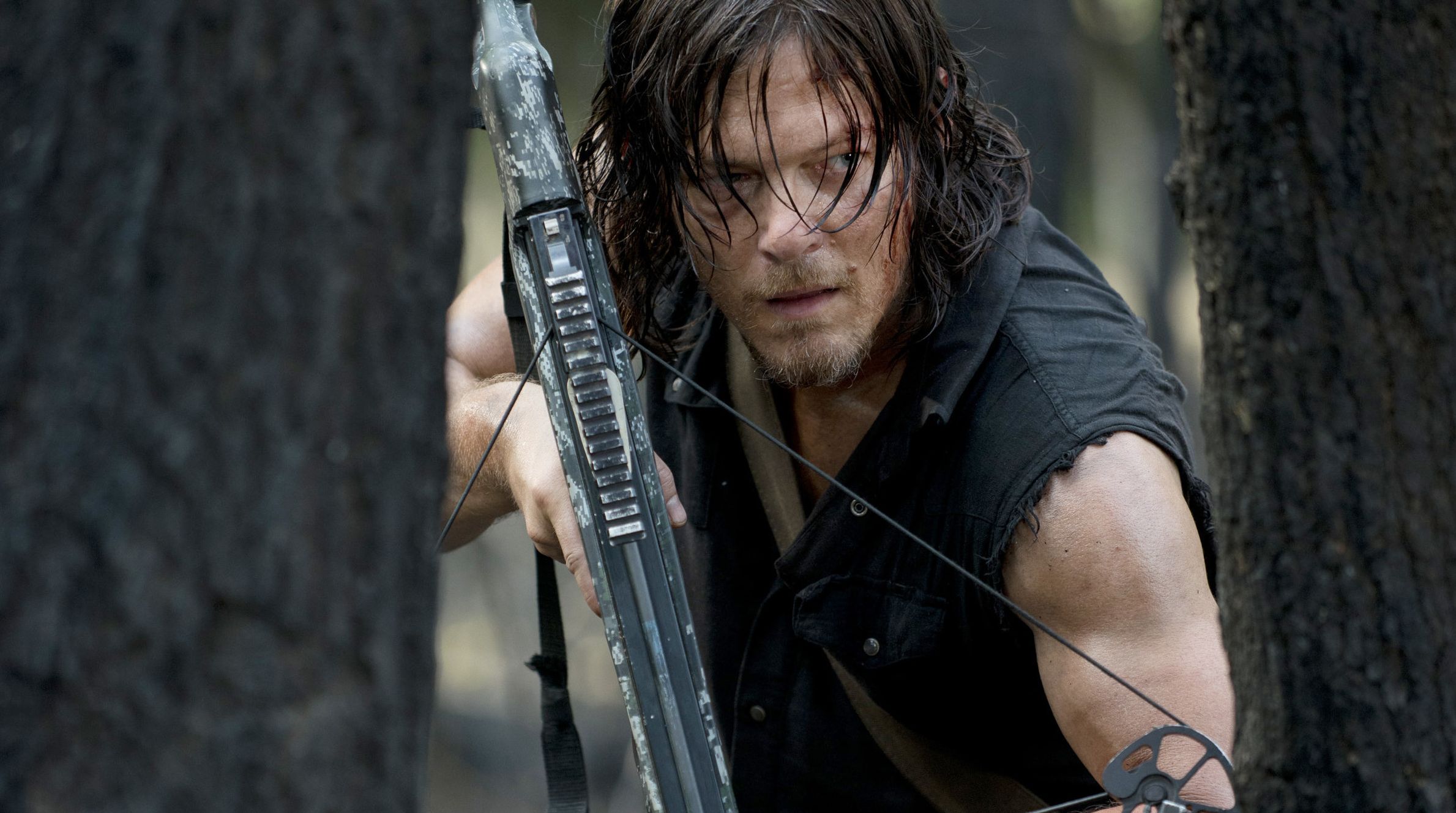 The Walking Dead Will Probably Never Go Away, According to AMC Chief

HaydnSpurrell The Walking Dead is one of the biggest shows on television, and the biggest on cable. It's longevity has been set by its ever-increasing ratings, as well as its premise, straight from the comics, of the 'zombie movie that never ends'.
Speaking with AMC network chief Charlie Collier and programming boss Joel Stillerman, Vulture learned that there is not endgame, and no one is bothering to map one out. Logically, it makes sense, given its source material is not ending any time soon, though narratively it breaks plenty of the rules of storytelling.
"What's so fascinating about The Walking Dead is that Robert Kirkman set out to do something that proved to be remarkably brilliant in a couple of very fundamental ways," Stillerman said. Those ways were in which he could use the zombie apocalypse as social commentary, and that he set out to write an open-ended, never-ending story.
"Those comics are firing on all cylinders. He still writes every line of dialogue in those books, and is as engaged as he was when I think he was sitting around in Kentucky writing the first issue. This is very much part of the DNA of the show. He sort of felt like, in real life, this goes on for a very long time. We're along for that ride."
So really, what their saying is that this show is never going to end. Maybe it will overtake soap operas as a five day a week half-hour does of apocalyptic goodness one day. Keeping the series fresh is important (and ironic, given the circumstances), but can that be achieved given the intention and source material that intention is applied to?
We'll have to wait and see. Season 6 recommences February 14.
Source: Collider