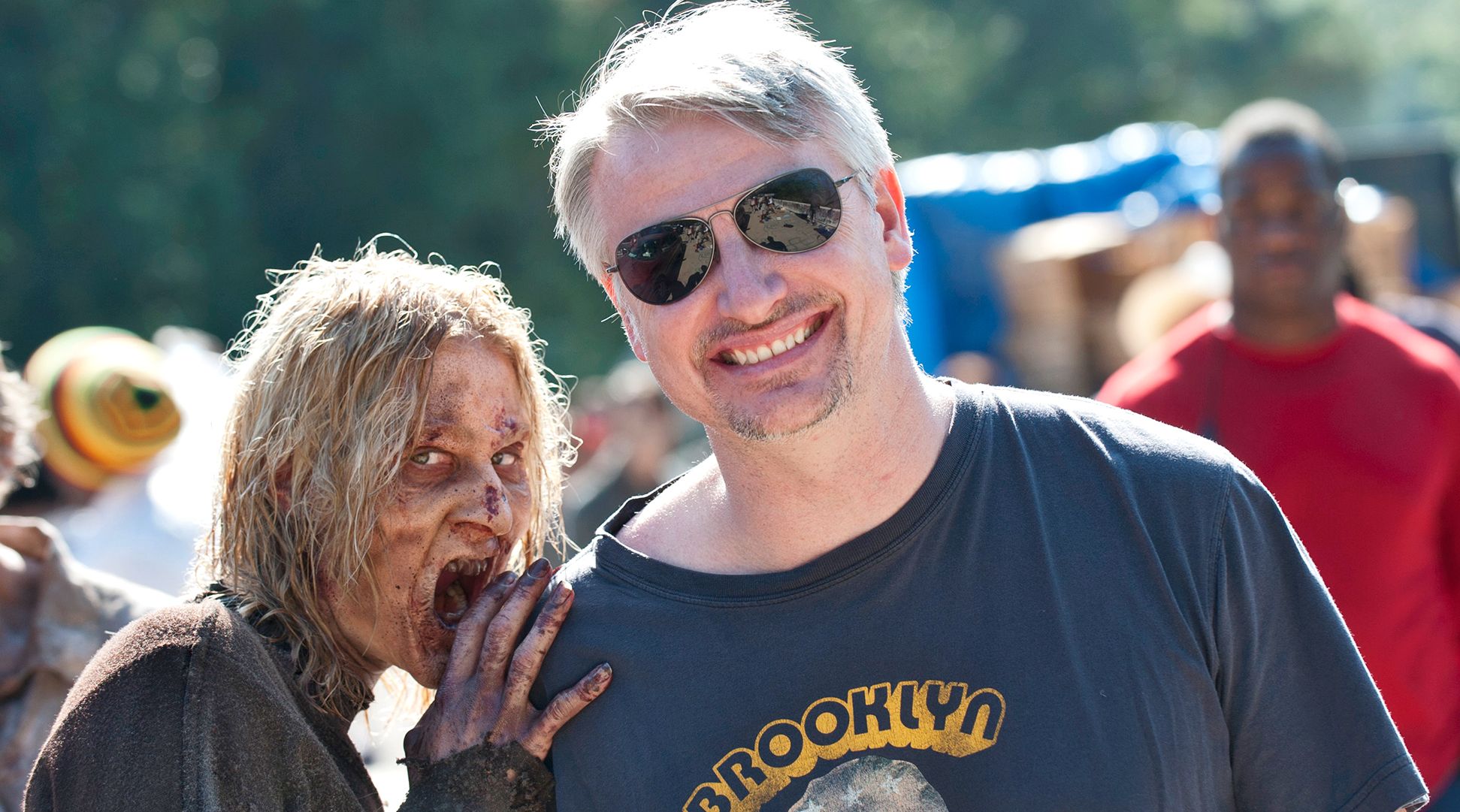 'The Walking Dead''s Glen Mazzara Addresses Diversity with Brutally Honest Questions

HaydnSpurrell Diversity is the hot topic these days, and it's a wide reaching, ever expanding conversation. Glen Mazzarra, co-chair of WGA's diversity advisory group as well as various mentor programs, is best known for his work with AMC's The Walking Dead. Speaking with Variety, he is blunt and adamant that the chatter is not enough.
"I'm glad there's an informed debate, but it's not enough to discuss. People have to take actions to sustain effective change.
"People must be willing to have uncomfortable conversations, to stop pointing fingers at other parts of the system and take responsibility for what's under their own purview. They need to ask, 'How am I complicit in a system that doesn't honestly seek out and promote diversity?' "People have to realize diversity isn't just a box to be checked. That attitude leads to tokenism. There are so many people kept on the sidelines. They need to be brought in and become part of every project, not just one or two."
He explains that diverity is often addressed on a pilot and first-year show, but with risk comes reliance on white, experienced males to ensure a show is up and running. "If the show succeeds, the ship has sailed and diversity is not addressed. Too many long-running shows are given a pass on the diversity issue. The culture is established and the problems do not get revisited, saying, 'We'll address it on the next new series.' That's severely problematic."
Continuing on, "People get into the system, but they get washed out of the system. They need to be able to fail, learn from their mistakes, and then come up through the ranks. That's where people are not being given the opportunity. For example, if someone is in a writers room and they're the one writer representing diversity and the environment is hostile, often that person is fired.
"That's considered a strike against that person, as far as the studio and network goes. And people become complicit in the cover story that this person couldn't crack it, couldn't succeed. Very often we become complicit in a conspiracy. I'm co-chair of the diversity advisory group at the Writers Guild of America. We're looking at programs to feed people into the system.
"This is cultural issue that needs to be addressed, that needs to be addressed with many conversations over many years. Continued action needs to be taken."
Source: Variety