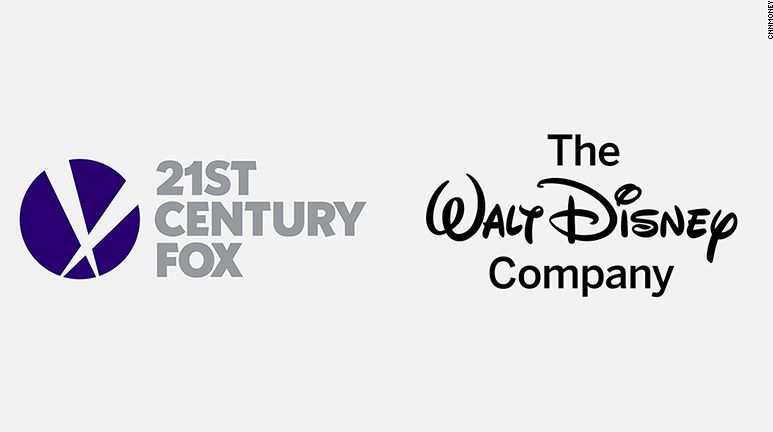 The Walt Disney Company Has Officially Acquired 21st Century Fox

ZachPerilstein Disney Reporter The Mouse House will gain some intriguing new properties as it plunges Disney+ and Hulu into the streaming wars.

At 12:02 AM, Disney will complete the $71 billion acquisition of 21st Century Fox. Creating a moment in entertainment history. The landscape is changing, and Disney has made a purchase to acquire the studio and television arms from Fox.
Disney will now use those divisions to bolster their television and theatrical divisions on top of prepping their two services for the ongoing streaming wars. Which are about to get more intense considering the emergence of both WarnerMedia and Apple streaming services.

Disney is already valued at $168 billion. The move to acquire Fox helps establish that they are the top dog in Hollywood. Especially when competing against tech giants like Netflix, Amazon, and Apple. Which surprisingly the three tech giants didn't bid on 21st Century Fox. That may come back to haunt the tech three.

Verizon was originally eyeing 21st Century Fox. Although, 21st Century Fox wasn't interested. The deal with Disney took a while too-complete. The original deal had Disney buying Fox for $52.4 billion. Comcast got involved and drove up the price.
"This is an extraordinary and historic moment for us — one that will create significant long-term value for our company and our shareholders," said Disney CEO Bob Iger in a statement. "Combining Disney's and 21st Century Fox's wealth of creative content and proven talent creates the preeminent global entertainment company, well positioned to lead in an incredibly dynamic and transformative era."

Disney is going to take over these assets at 12:02 AM; Twentieth Century Fox, Fox Searchlight Pictures, Fox 2000 Pictures, Fox Family, and Fox Animation; Fox's television creative units, Twentieth Century Fox Television, FX Productions, and Fox21; FX Networks; National Geographic Partners; Fox Networks Group International; Star India; and Fox's interests in Hulu, Tata Sky, and Endemol Shine Group.

The move will increase Disney's international footprint and help with direct-to-consumer content. Disney has been informing senior officials from 21st Century Fox on their statuses with Disney. The layoffs will be large scale as the number could reach as high as 4000. This is the norm when a massive merger takes place.

This is obviously Disney's biggest purchase ever. Considering they bought at Lucasfilm and Marvel for $4 billion each and Pixar for $7 billion. The deal also has a plethora of Marvel heroes returning home to Marvel Studios. So, Deadpool, Fantastic Four, and the X-Men will now exist within the MCU. Disney will have to decide on what to do with the other Fox franchises later on. The one franchise we can count on that is safe and staying for sure within Disney is James Cameron's Avatar.

Earlier today, 21st Century Fox completed spun-off a portfolio of 21st Century Fox's news, sports and broadcast businesses, including the FOX News Channel, FOX Business Network, FOX Broadcasting Company, FOX Sports, FOX Television Stations Group, and sports cable networks FS1, FS2, Fox Deportes, and Big Ten Network. That will be the new Murdoch ran Fox Corp.

The new era is going to begin. This will be a big year for news concerning Disney and Fox. Disney CEO Bob Iger will stay on as CEO until 2021. As Iger plans to oversee the aspects of this deal.
Here is 21st Century Fox's statement on the deal.
Here is Disney's statement on the deal.
21st Century Fox will become a studio brand under Disney. Similar to Lucasfilm, Marvel, and Pixar. This means it will be below Disney. I'm expecting some rumors and news to come out of the official completion. Disney-Fox deal was announced on December 14, 2017, and it will be finally completed tonight.

Posted in Walt Disney Pictures,