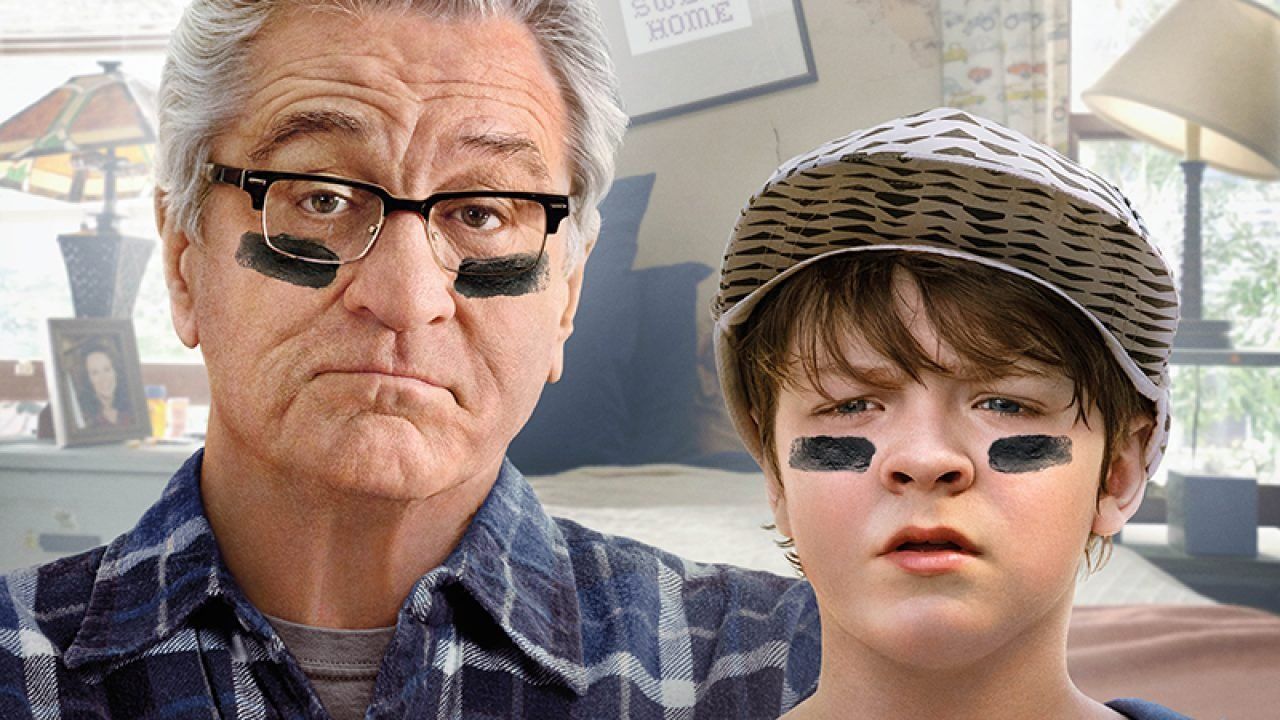 'The War with Grandpa' Review

LightsCameraJackson Critic "The War with Grandpa" was shot in May 2017. Why is it finally being released more than three years later? Well, it used to be a Weinstein Company movie and was in limbo for most of that time until 101 Studios picked it up.
This family comedy, based on a 1984 book, is basically "Diary of a Wimpy Kid" meets "Dirty Grandpa". Robert De Niro, the title character of that raunchy 2016 film, is the "Grandpa" here as well.
De Niro plays Ed. He's a recent widower who's moved-in with daughter Sally (Uma Thurman) and her clan. They include husband Arthur (Rob Riggle), daughter Mia (Laura Marano) and son Peter (played by Oakes Fegley from "Pete's Dragon"). Peter's not happy being forced to give up his room to Grandpa and move into the attic. So he decides to start-up a "War with Grandpa". The two engage in a battle of pranks — with the winner getting Peter's bedroom.
These pranks range from dumb to outrageous to life-threatening. Miraculously, AARP Ed takes them all in stride. In real-life, one fall to the floor would out De Niro (or someone his character's age) in the hospital for weeks. But in pure 'PG' fashion Ed bounces back every time.
Director Tim Hill has a respectable resume, including the first "Alvin and the Chipmunks", "Hop" and the latest "SpongeBob" movie, "Sponge on the Run" (which he filmed after "Grandpa"). But this movie is more in line with the bad live-action family comedies of the '90s and 2000s.
There's an overall goofy vibe to not only the physical stunts but practically every element. A handful of running "gags" are lame. And by the end, the film delivers zero positive messages for kids to take away.
BUT — here's why "The War with Grandpa" isn't a complete disaster. Two words: Christopher. Walken. The legendary actor plays Jerry, one member of Ed's old school posse (Cheech Marin and Jane Seymour round-out the crew). Scenes involving these pals are surprisingly entertaining.
And most of the credit goes to Walken, who sounds as if he's doing an impression of himself every time he speaks. His dead-pan dialogue deliveries are hilarious. The best comes in the final act when Jerry dresses-up as Santa for a birthday party. It's one of the funniest moments in any movie this year.
De Niro and Walken still don't make "The War with Grandpa" worth a trip to the theater right now. But in a few short months it will likely be available at home or at Redbox. At that point it'll be worth a couple of bucks to see these two old pros teach everyone else how it's done.