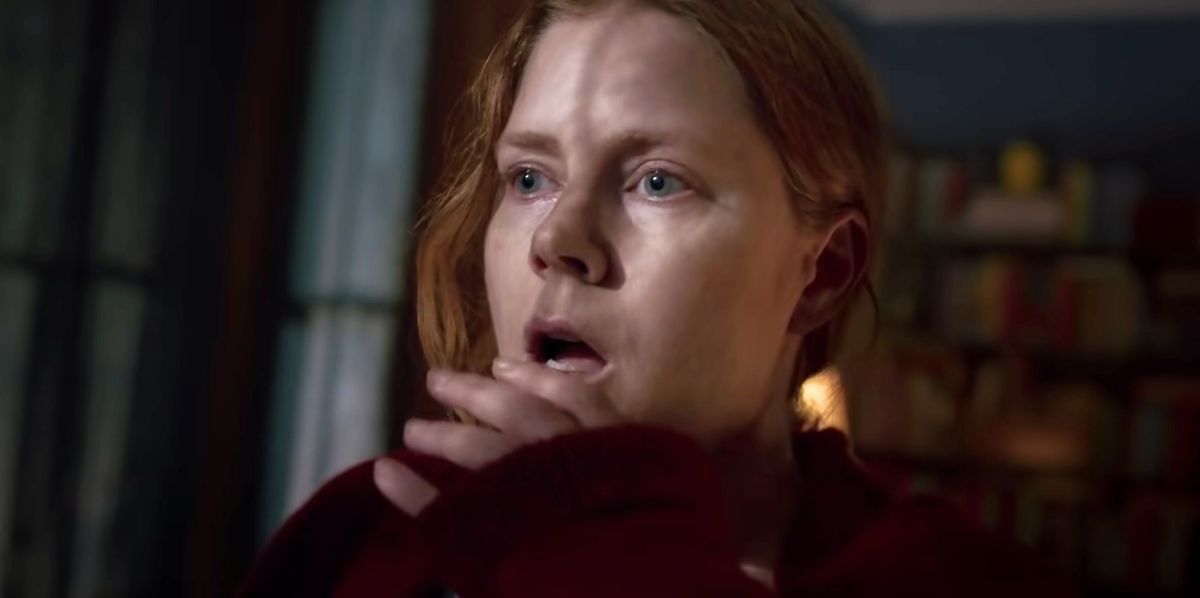 'The Woman in the Window' Review

LightsCameraJackson Critic There's a chance you read the novel "The Woman in the Window" when it was published in 2018. Over the past few years you may have also read that there was a film adaptation in the works. In July of '18, four months after winning the Best Actor Oscar for "Darkest Hour", Gary Oldman re-teamed with director Joe Wright on "Window".
Shortly after shooting wrapped in Fall '18, star Amy Adams was back on the awards season circuit for her performance in "Vice". At the Critics Choice Awards in Jan. '19 Adams told me how thrilled she was to work with co-star Julianne Moore "for a few days" on "Window".
The release date was set for Oct. 4, 2019 — five years to the day that Fox opened "Gone Girl". The studio was looking to attract a similar crowd with this film, which has a similar vibe. But audiences at test screenings were reportedly confused by the movie. This, combined with the Disney overhaul of Fox, caused "Window" to be put on hold. Scenes were reshot. A new May 2020 release date was set.
Then COVID happened. So the film was delayed indefinitely. And then Netflix picked it up. The streamer decided to hold-off on a debut until after Oldman's "Mank" and Adams' "Hillbilly Elegy" got through this past awards season.
And so here we are. After years of delays and much anticipation, I've finally seen "The Woman in the Window". Knowing the troubled backstory, I'm happy to report that the first two-thirds of the film are actually pretty effective.
The set-up pulled me in. Adams plays Dr. Anna Fox, a family psychologist who has her own therapist (played by Tracy Letts, who also wrote the script). She suffers from agoraphobia, so she can't leave her NYC brownstone. Anna is separated from her husband (Anthony Mackie) and young daughter. A tenant staying in a basement apartment provides occasional company. And she has a cat.
But Anna's favorite pastime is watching her neighbors across the street. Wright gets a visual "Rear Window" reference out of the way right at the beginning. He also has fun with camera angles and gets composer Danny Elfman in on it too with a bouncy, old Hollywood thriller score.
Anna becomes obsessed with a new family (a husband, wife and son) that moves in. And soon we're not quite sure what to believe. Adams gives her best and most layered performance since "American Hustle". Her scenes with Moore are as good as advertised, and we're with Anna through every step of this wacky week in her life. Brian Tyree Henry is the standout of the solid supporting cast (Oldman's role is surprisingly limited).
Unfortunately, following an excellent speech from Adams at the end of "Window"'s second act, the movie goes completely off the rails. The third act is (still) confusing and unclear… and also odd, over-the-top, campy and, at times, outrageously embarrassing.
"The Woman in the Window" is a fun ride for awhile, but ultimately you'll walk away wondering "why can't everyone just close their curtains?"