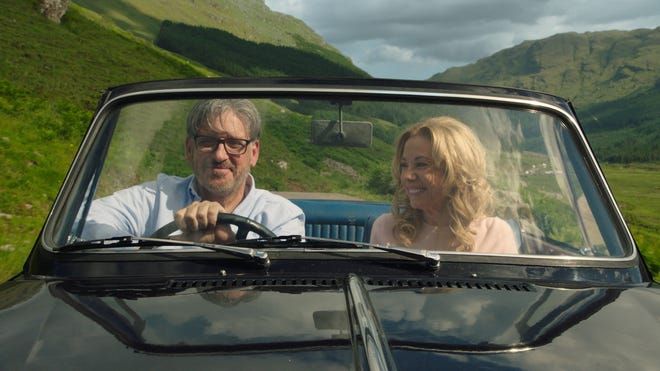 'Then Came You' Review

LightsCameraJackson Critic Former talk show hosts Kathie Lee Gifford and Craig Ferguson star in this rom-com for the AARP set. "Then Came You" is also the title of the 2018 indie rom-com starring Gen-Zers Maisie Williams and Asa Butterfield. Title is the only thing these two movies have in common.
Gifford also wrote the screenplay and the film's original songs. Overall, this is a pleasant and entertaining addition to the senior love story genre.
Gifford plays Annabelle. Her husband died a year ago, and now she's out to finally see the world. The plan is to visit cities featured in her favorite movies. First stop: Scotland. Annabelle stays at an old estate, run by Ferguson's Howard.
As you'd expect, the two slowly but surely begin enjoying each other's company. However, they both have some big secrets. How they're revealed make for some of the most interesting moments of the film. A third act surprise comes completely out of nowhere.
About a third of "Then Came You" is goofy, corny and predictable. We could have done without all the sexual innuendo and over-the-top, embarrassing scenes straight out of bad mainstream romantic comedies. The one thing Gifford didn't do well was hire an editor with sharp scissors.
Thankfully, the rest of the film is surprisingly satisfying. Much of the credit goes to the chemistry between Gifford and Ferguson, who are completely natural and believable together. Some of their comedic and dramatic exchanges seem at least partially ad-libbed. Elizabeth Hurley pops-in as a key supporting character. And Ford Kiernan, who plays Howard's best friend Gavin, delivers some well-written "here's my advice" moments.
"Then Came You" isn't perfect. But Gifford and Ferguson prove that two very likable TV personalities can also be very likable movie actors. And that's a major accomplishment at any age.