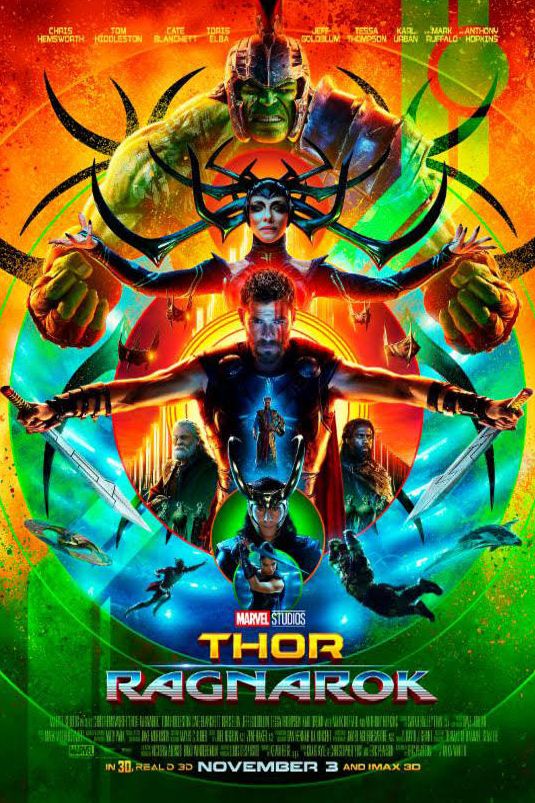 Thor: Ragnarok Is A Incredibly Witty and Colorful Film

ZachPerilstein Disney Reporter The seventeenth installment in the ever growing Marvel Cinematic Universe takes us on a colorful journey. This is Thor: Ragnarok.
SPOILERS AHEAD
Thor: Ragnarok chronicles another chapter in the characters of Thor, Loki, and The Hulk. Thor must save Asgard from the impending Ragnarok (meaning the total destruction of Asgard). Yet he is stuck on the planet of Sakaar. Marvel adapted elements from the comic "Planet Hulk." The film is one big cosmic adventure and highlights the comedic and more colorful side of Thor. Chris Hemsworth reprises his role as Thor, Tom Hiddleston returns as Loki, and Mark Ruffalo joins the Thor franchise fold as The Hulk.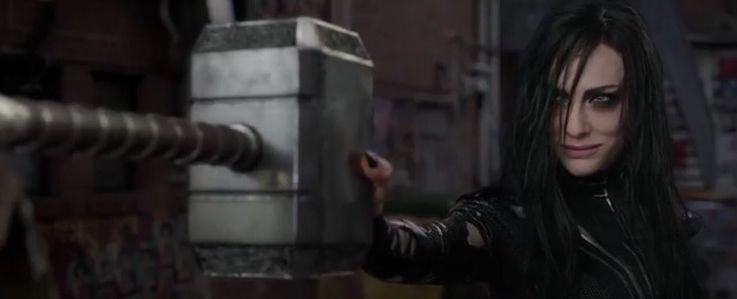 The film starts with a huge action scene with Thor. "Immigrant Song" by Led Zepplin is blaring in the background. A song that would reappear throughout the film. The section with Doctor Strange was terrific. I'm excited to see Doctor Strange in Infinity War and interacting with more Marvel characters. The scenes with Odin and Thor were fantastic. Hela was a solid villain and we did experience her wrath fairly quickly.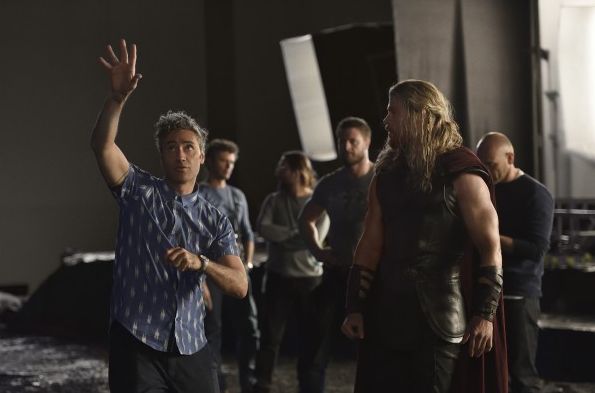 Taika Waititi did an absolute stunning job with Thor: Ragnarok. He brought a brand new tone to the Thor franchise. Not to mention his phenomenal job as Korg. Probably one of the funniest characters in the entire film. The colorful visuals and humor brought a lot to this film. Waititi also poked fun at the entire superhero/ science fiction genre at some points which garnered a lot of laughs. Taika Waititi has stated that he has expressed interest in working with Marvel again. There was even discussions to have Waititi and Marvel to create a Marvel One-Shot short film surrounding the characters Korg and Miek. Marvel President Kevin Feige did say that Marvel does have plans for these characters but he didn't specify.
The acting was terrific in Thor: Ragnarok. Chris Hemsworth really got to play a more fun yet serious Thor. Tom Hiddleston's Loki brought humor to the table yet still kept true to the Loki we all know. Cate Blanchett played the villain Hela, who is Thor's sister and Odin's first born child who became evil, to perfection. Idris Elba was fabulous as Heimdall. Jeff Goldblum brought so much charisma to The Grandmaster. I'm hoping we will be seeing more of The Grandmaster very soon. Tessa Thompson was also great in Thor: Ragnarok and I'm especially excited that she will be appearing in the MCU more. I think it is quite possible that she is the next Thor. Mark Ruffalo once again killed it as Bruce Banner/ Hulk. Anthony Hopkins (Odin) speech to Thor towards the end of the film was magical. It felt reminiscent of what Yondu said to Star-Lord in Guardians of the Galaxy Vol.2. I'm a sucker for sappy, motivational superhero speeches.
Chris Hemsworth, Tessa Thompson, and Mark Ruffalo all had good chemistry in this film. Hopefully they will be all working with each other again soon. A continuation of the Ragnarok trio could definitely be something special.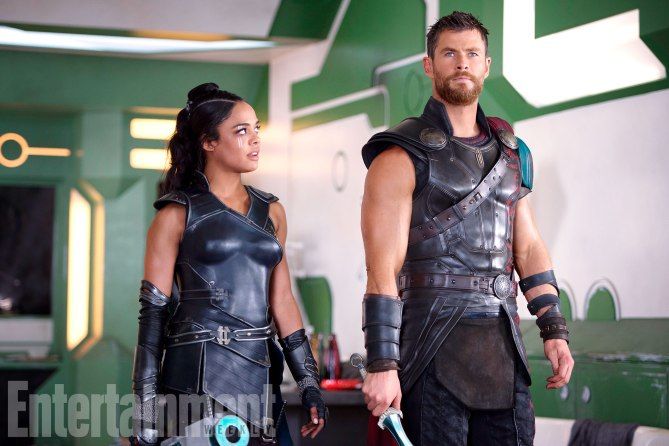 Thor: Ragnarok is a incredibly witty and colorful film. Taika Waititi unique directing style enhances the growing cosmic side of Marvel's cinematic universe. The appearance of Doctor Strange to unexpected breakout characters like Korg make Thor: Ragnarok a fun film to see.
The post-credit scenes aren't as exciting as previous Marvel films this year. I mean it was really going to be a uphill battle for Thor: Ragnarok in the post-credit scene department. You had James Gunn go full out on Guardians of the Galaxy Vol.2 with five post-credit scenes. Two of the post-credits introduced the original Guardians of the Galaxy and Adam Warlock. Then Spider-Man: Homecoming delivered with the introduction of Scorpion and his interaction with Vulture. Possibly hinting at a future Sinister Six storyline. Plus we got one of Marvel's best comedy post-credits with Captain America breaking the fourth wall to tell us we waited for nothing. Thor: Ragnarok's post-credit scenes are not as good, and more cryptic. The first being Loki and Thor having a normal conversation about their impending future when a larger spaceship goes over the top of their spaceship almost looking to absorb it. Then the screen goes black without no explanation. Some are speculating that the ship belongs to the "Mad Titan" Thanos, who will play the villain in Avengers: Infinity War. My personal prediction for the post-credit scene was the Guardians of the Galaxy just due to the knowledge we have about the Infinity War trailer and not to mention the time gap between Vol.2 and Infinity War. So that post-credit leaves us confused. The second is a comedic post-credit featuring Jeff Goldblum's The Grandmaster telling the Sakaar people the revolution was a "draw."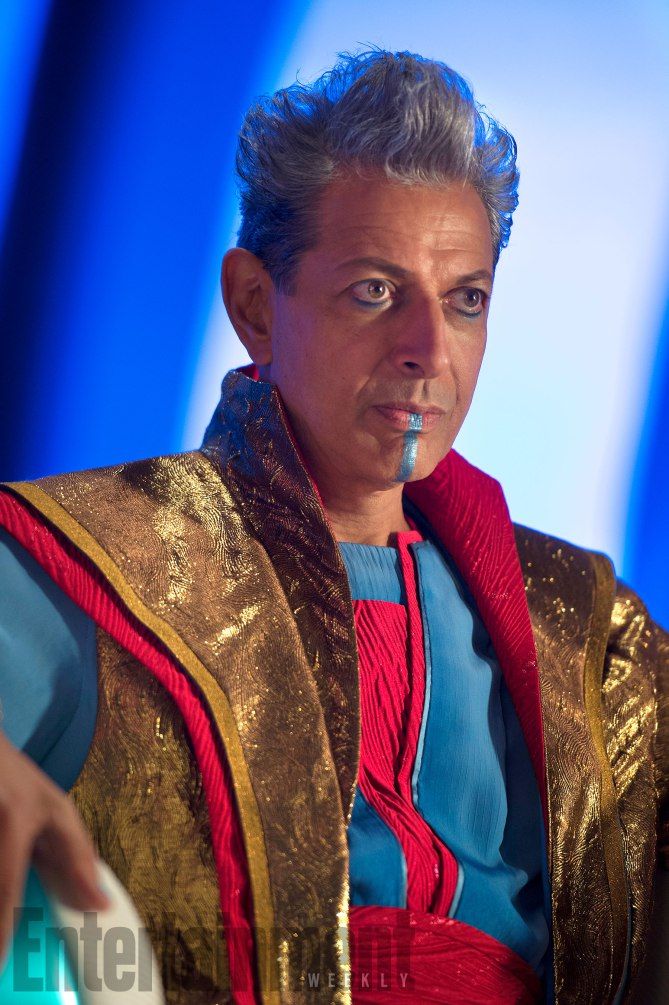 Overall Thor: Ragnarok is a colorful, witty, and fun film. It was fun and that's what movies should be. Impressive visuals and good humor make this film another solid installment in the MCU. My only two complaints would be that some of the humor felt forced, and some jokes just missed. The second complaint would be not enough time spent on The Grandmaster and Hulk's actual journey to Sakaar. Other than that Thor: Ragnarok is impressive, and it will excite you about the future of Marvel's cosmic side of the universe.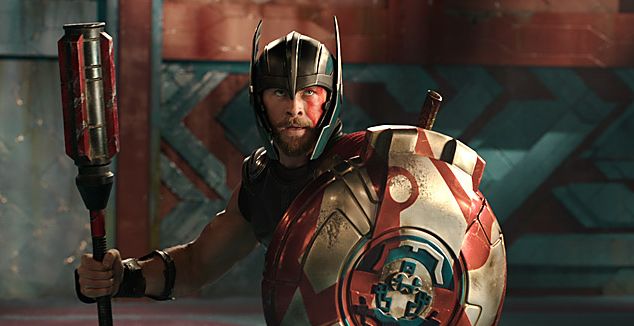 Thor: Ragnarok truly reinvents the character and franchise of Thor. It allowed the introduction of some new fabulous characters, and also got Marvel Studios a insanely exciting director in Taika Waititi. It's another film that excites me for the upcoming Avengers: Infinity War.
The storytelling in the Marvel Cinematic Universe is groundbreaking and superb.
Follow @TripleZ_87 on Twitter.