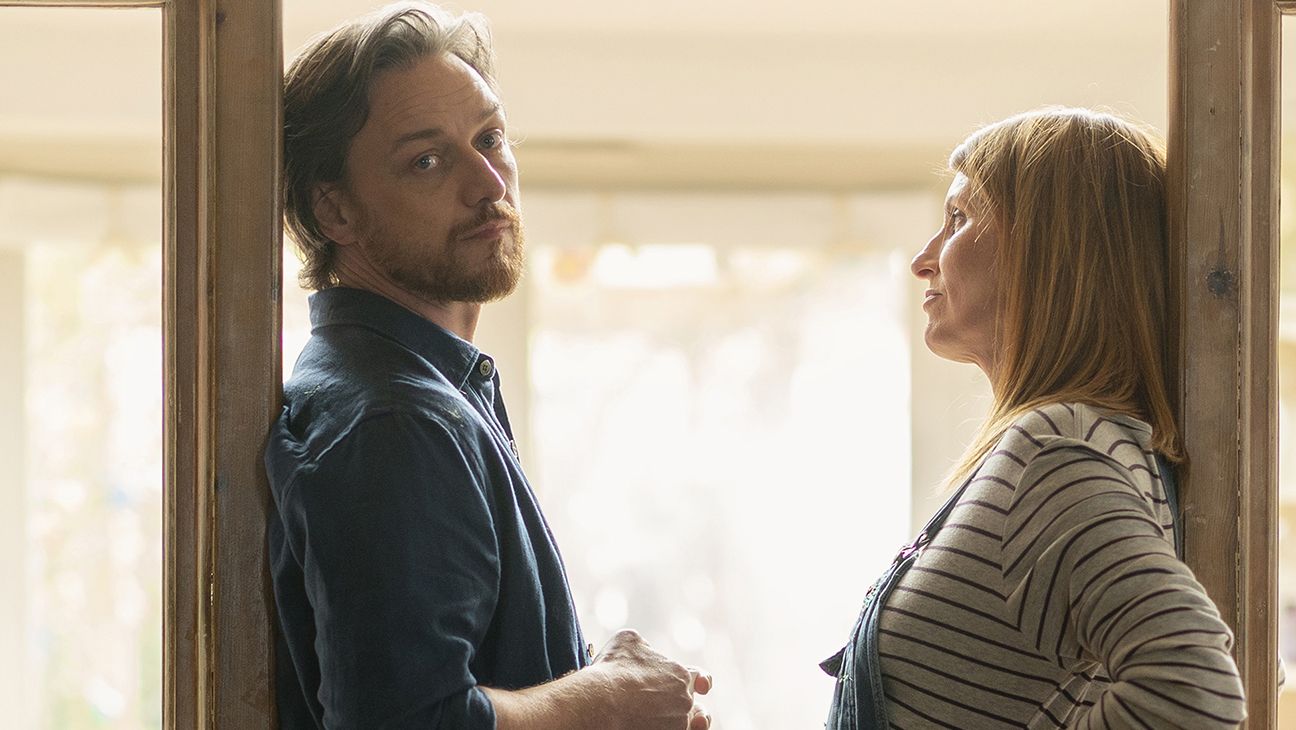 'Together' Review

LightsCameraJackson Critic Earlier this year, three-time Oscar nominated director Stephen Daldry shot a new movie over 10 days, which then aired in the UK on BBC Two. Bleecker Street picked-up the North American distribution rights to "Together" and is now releasing it in theaters.
It's rare for an overseas 'Made for TV' movie to get theatrical play in the U.S. But no matter how you see "Together" (I screened it at home), you're in for an experience. I won't give away the device Daldry uses to make this film more than your standard relationship dramedy. I'm glad I didn't know what it was going in.
Here's what I can reveal: James McAvoy and Sharon Horgan play a UK couple (simply known as He and She) who share their thoughts as they experience the ups and downs of dealing with the COVID-19 pandemic. The couple also has a 10-year-old son. His presence is minimal, mostly serving as an occasional, light break in the growing tension in the home.
In order to pull-off his tenacious performance, McAvoy definitely channels his theatrical experience. The script is comprised of monologues from both leads, surrounded by several heated exchanges between the two. You're tempted to characterize the acting as "over the top" for the screen — except that it works. It's difficult to disagree with most of the points they make, and the emotions they're feeling about their struggles with the lockdowns are painfully real.
There's plenty of political, relationship and family commentary about the mistakes made during the first year of the crisis. The nursing home fiasco (described in great detail) sadly mirrors how the situation was handled here in the States. Dennis Kelly's screenplay also smartly introduces 'out of left field' story surprises.
As you start watching "Together", the key visual hook (which again, I'm not disclosing) does come-off as gimmicky. But its purpose quickly becomes clear, and the film's sophistication level and purpose grows throughout. While you may not like this couple, you will absolutely sympathize and (likely) identify with them.
Together, Daldry, McAvoy and Horgan avoid what, conceptually, could've been a disaster and make "Together" genuinely effective and memorable for all the right reasons.