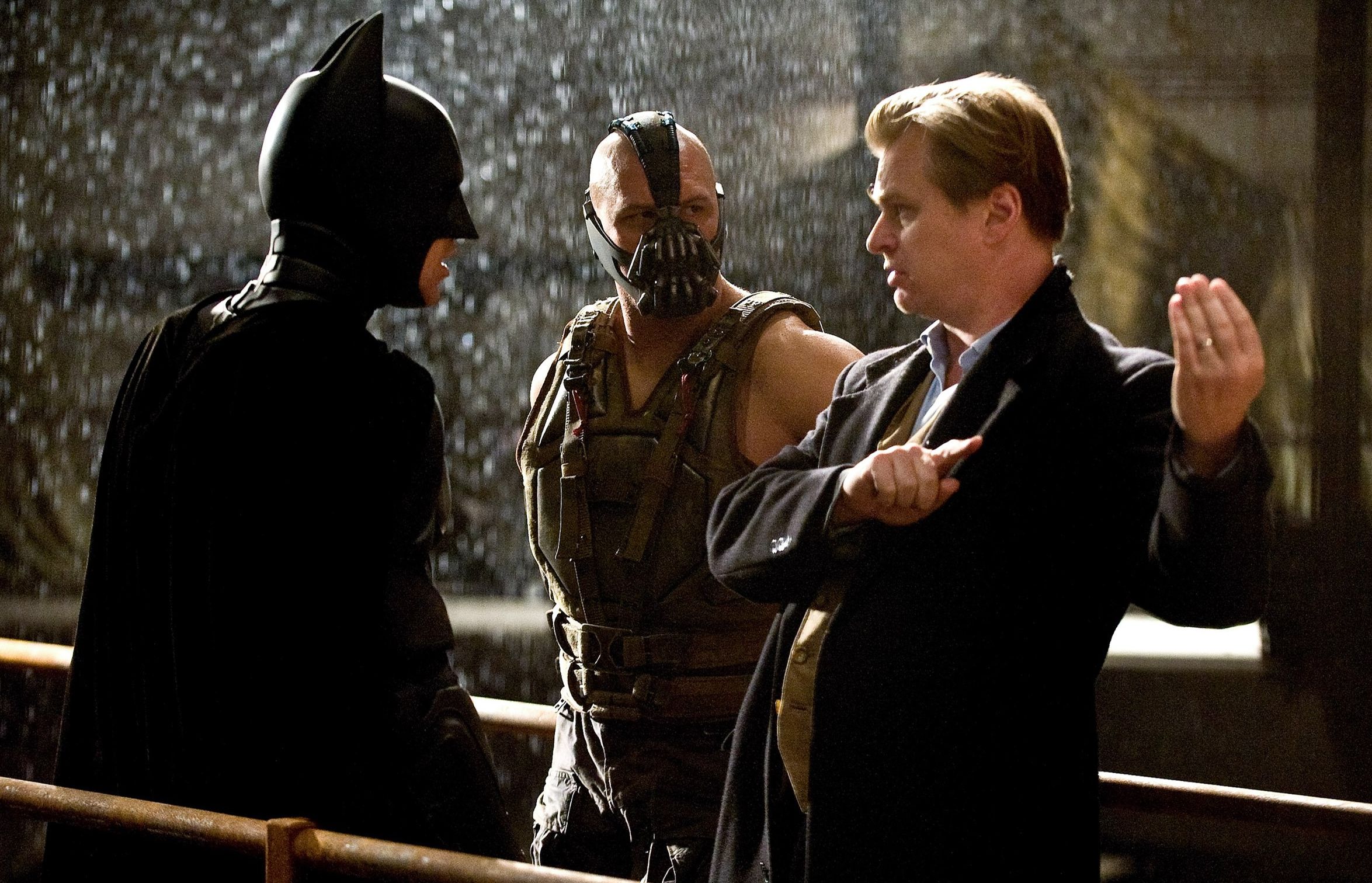 Tom Hardy Calls for Christopher Nolan to Direct a James Bond Film

HaydnSpurrell Christopher Nolan has in the past voiced his interest in directing a James Bond film, which would be a fascinating endeavor not just for the acclaimed director but for audiences everywhere. While Tom Hardy's name was thrown around as a potential Daniel Craig replacement, the actor didn't address this in an interview. He did, however, single out Nolan.
In an interview with The Daily Beast, Hardy responded to whether he'd like to take on the role. "You know, there's a saying amongst us in the fraternity of acting, and in the fellowship of my peer group, that if you talk about it you're automatically out of the race. So I can't possibly comment on that one! If I mention it, it's gone.
"But Chris Nolan, what a fantastic director for a Bond movie. Because Daniel is so good, and what [Sam] Mendes and Barbara [Broccoli] have done has been so impressive, that it would be a very hard re-imagination to follow after. I wonder what the next installment of that franchise would become, and I think when you mention someone like Christopher Nolan, that's a very powerful figure to bring into that world who could bring something new and create something profound…again."
Again could well and truly refer to The Dark Knight trilogy, which catapulted Batman back into the mainstream eye as a reinvention of the character following its nightmarish turn toward unintentional camp in the 90s.
If we want to start dreaming, we can picture a Nolan-directed, Hardy-starring Bond film, which would certainly be something unlike what's come before it. If Nolan is known for anything, it's that he is stubbornly disinterested in creating something that's been seen before. That in itself would make for a curious project, if he were to return to franchise filmmaking.
Source: Slashfilm