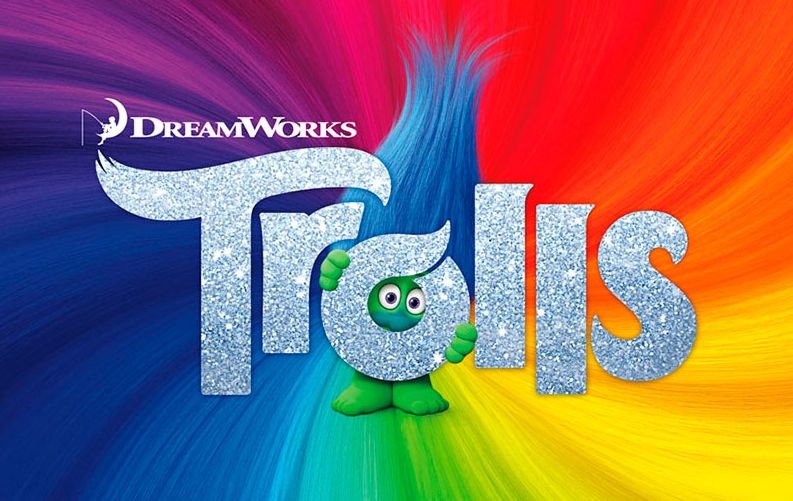 "Trolls" Review

LightsCameraJackson Critic While listening to Justin Timberlake's latest smash-hit "Can't Stop the Feeling" for the first time six months ago, I had a "feeling", that the movie it would be featured in was in good hands. As Executive Music Producer and lead voice actor, Timberlake breaks the glass ceiling on the limits of animation with DreamWorks' answer to Disney's mega-hit musical "Frozen" - "Trolls". It's a bubble-gum, rainbow-colored adventure that sparkles and shines with a sensational sense of spirit.
Even though they are based the classic toys, these trolls aren't creepy-looking or (for the most part) half-naked. Here, they are totally cute, infused with electric personalities...and super hip. They're the new-age Smurfs, who sing a happy song and then some.
It's no secret that the mega-talented Anna Kendrick can sing Broadway show-stoppers ("Into the Woods") and Top 40 hits ("Pitch Perfect"), and deliver quality animated voice work ("ParaNorman"). She's the current "it" girl for the modern, tech-savvy, youth (pop) culture. She was the perfect casting choice to voice the ultra-peppy Princess Poppy, the heroine of "Trolls". She's the pink-haired No. 1 enthusiast of the clan, as well as the daughter of the King (voiced by Jeffrey Tambor, who's familiar with being cartoon royalty - having played King Neptune in "The SpongeBob Movie").
Poppy's all about singing, dancing and scrapbooking, and she likes warm hugs just as much as Olaf.The trolls' life-long enemies are the evil Bergens, giant (compared to the diminutive Trolls) creatures who can only find happiness - by eating Trolls. Celebrating their 20 years of freedom, an anniversary party gets a little too loud, allowing the troll village to be discovered by a Bergen, who kidnaps several of them. In order to rescue her friends, Poppy must join forces with the "Grumpy"/"Grouchy" of the trolls - the "Bergen survival expert" Branch (voiced by Timberlake). He's gray in color and mood, and refuses to sing (for now).
The straightforward plot allows all the other elements within and around the storyline to shine, in particular the music. Anytime great songs can be smartly and effectively incorporated into a film, it elevates the finished product. Here, original tunes "Can't Stop the Feeling" and Kendrick's "Get Back Up Again" are mixed in the playlist with both familiar contemporary hits and several classics that only older parents and grandparents will know. Some are included for laughs, others for emotion - and they all work. This soundtrack is a 2016 Top 10.
The screenplay is fun and a little frisky, with Kendrick and Timberlake's playful banter as the centerpiece. And the rest of the cast is stellar. You'll enjoy matching the voices of James Corden, Zooey Deschanel, Russell Brand and Gwen Stefani with their troll and bergen counterparts. A subplot involving a Cinderella-esque romantic relationship between the Bergen King and a peasant girl takes up a large chunk of time and is, by far, the wackiest and silliest element.
Thankfully, as fast-paced and high-energy as it is, "Trolls" never feels relentless or overwhelming. The tone remains fun, never manic. This is just what families need heading into the holiday season - and is a delightful antidote to the overwhelming negativity currently casting a dark shadow on practically every aspect of our society. If you can't have a good time at a movie in which characters shoot glitter out of their butts - then you deserve to be miserable.