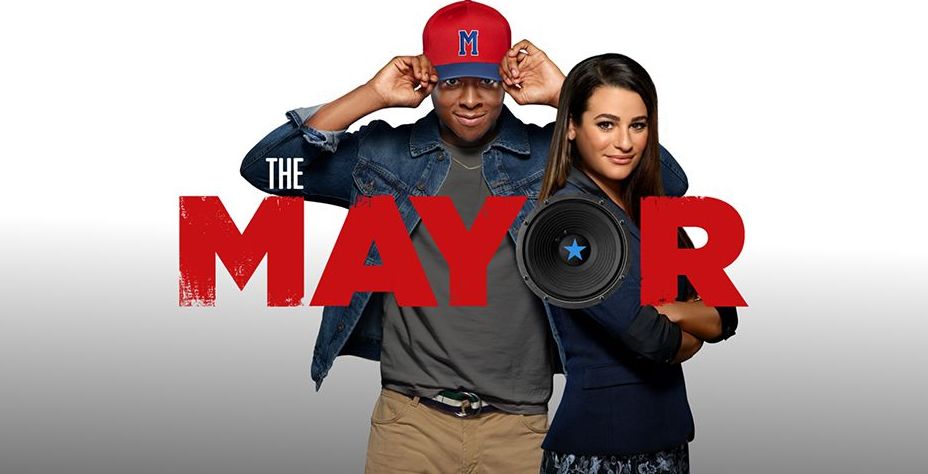 TV Review: ABC's 'The Mayor'

LightsCameraJackson Critic ABC's new comedy series "The Mayor" certainly has appeal: what if a rap artist was elected a city mayor? If you already think, based on that premise, that there might be multiple not-so-hidden references to the 2016 Presidential Election in the Pilot, you would be correct. "The Mayor" was designed for 2017, though its execution feels 2007.
27-year-old Courtney Rose (played by Brandon Micheal Hall) is a fast-talking, bike riding, overly optimistic music enthusiast who decides to run for mayor of the fictional Fort Grey, CA. He does it, as he explains to his mom, for "attention" - mostly to promote himself and his new album. Valentina ("Glee"'s Lea Michele), the campaign manager of the opposing Ed Grunt (David Spade in a guest-starring role), was Courtney's high school classmate, and she thinks his "entire campaign is a stunt".
But at a town hall debate, Courtney goes toe-to-toe with Ed, dropping plenty of one-liners and disses. And through his charm and more "grounded" approach, he convinces enough of the residents to vote for him. Courtney wins the election with 52% of the votes. The news stuns Courtney, his mom, family and friends, and even the TV anchors who make the announcement.
The buttoned-up, extremely organized Valentina decides to join the new mayor and help him run his daily operations. Over the course of the episode, Courtney and Valentina see each other's values. There's no mention of a romantic past between them, though I wouldn't be surprised if hints of romance (past or present) emerge in future episodes.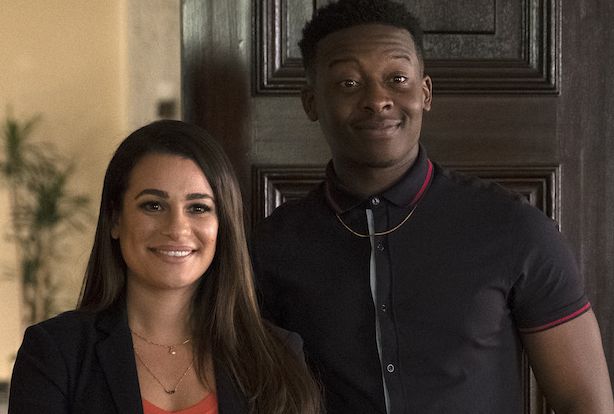 Other than Michele, the biggest name in the cast is Yvette Nicole Brown as Courtney's mom, a letter carrier. She gives him the obligatory words of wisdom in several scenes - saying that Courtney should take his new job seriously so he can "change" the "status quo". Brown also gets involved in an over-the-top third act incident that already has me worried about how the show could progress.
Hall is definitely likable, and that's "The Mayor"'s (only) strength. He's enjoyable to watch: Courtney takes a selfie outside of City Hall on his first day and leaves his voicemail message as "The People's Courtney". It's too bad the commercials for "The Mayor" give away all of the other (somewhat) funny moments in the Pilot.
Courtney decides to hold a party at the City Commons to get the community to clean it up. This element definitely gave me "Parks and Recreation" vibes. "P&R" (which began in '09) started-out as a show about an outsider trying to clean-up a park, though it quickly became much more because subplots got clever and then way too extreme.
I don't predict that, at least for a while, "The Mayor" will stretch beyond Courtney dealing with local issues his way - the untraditional and modern way. He'll also try to balance his new political career with making it to the big time as a rapper. The stiff Valentina will certainly loosen-up. And Courtney's mom will be there to get her son through it all.
So "The Mayor" may have to play on the star-power factor in order to attract viewers. Daveed Diggs from "Hamilton" is a producer and guest stars in the Pilot as a rapper. ABC also just announced that Arsenio Hall will be guest-starring later in the season as a Reverend and "occasional father-figure" to Courtney. Will that be enough to keep "The Mayor" in office?
"The Mayor" premieres Tuesday October 3rd at 9:30pmET on ABC.