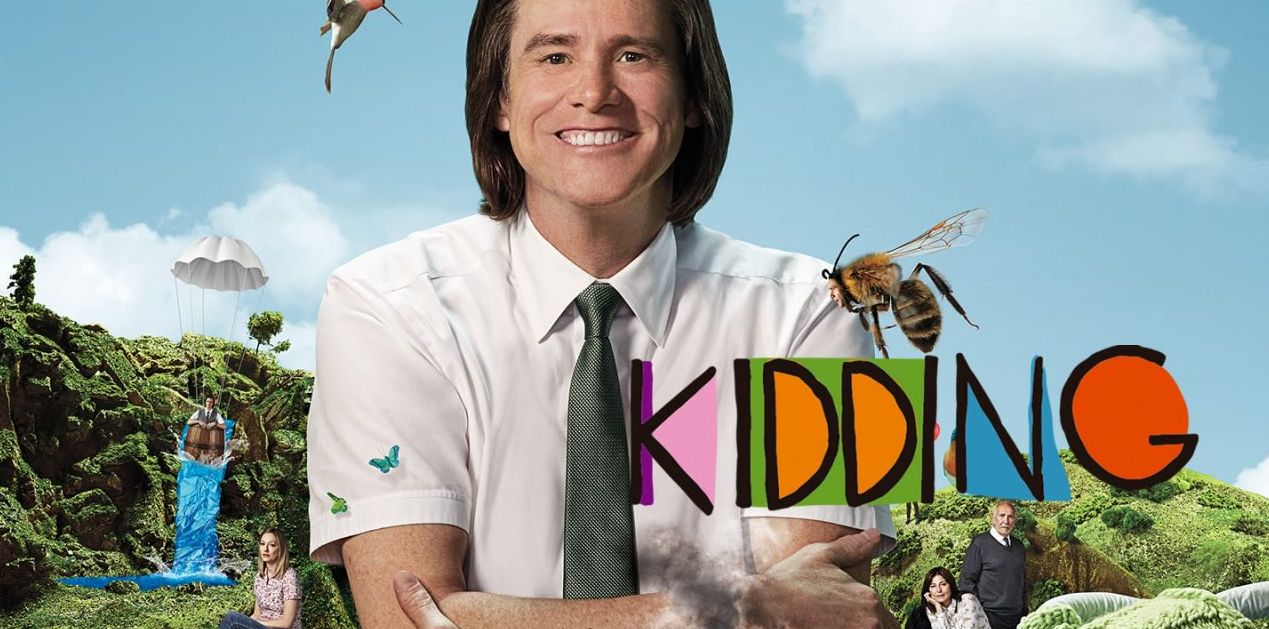 TV REVIEW: 'Kidding'

LightsCameraJackson Critic Jim Carrey is one of the most… unique figures in entertainment. But his career has cooled off significantly since his hot streak in the 90s and early 2000s. The last film he starred in that earned more than $100 million at the U.S. box office was "Disney's A Christmas Carol", released in 2009.
Carrey seems to come out of the woods every few years with a new project, and, frankly, it's about that time. With Showtime's new series "Kidding", Carrey marks his return television (he got his big break on "In Living Color"). And he re-teams with his "Eternal Sunshine of the Spotless Mind" director Michel Gondry to examine the dark side of a Mister Rogers-type PBS figure.
The concept and casting make for a winning pair. But I'm not "kidding" when I state that the execution of the first episode ("Green Means Go") is close to a complete mess.
Jeff Pickles (Carrey) has been on the air for 30 years, teaching children about colors and how to be better in life. But Jeff is still grappling with the death of one of his sons a year ago. He hopes that he can fully get through it by pouring out his emotions during an episode on death. Jeff thinks it's essential for children to know what happens when a loved one is no longer around.
Of course, as the recent documentary "Won't You Be My Neighbor?" showcases, Fred Rogers wasn't afraid to delve into death on his program half a century ago. And like Jeff does at one point in the Pilot episode of "Kidding", Mr. Rogers testified to Congress to get PBS funding. It's all a bit too on the nose.
Jeff's lead puppeteer is Deidre (played by Catherine Keener), who's dealing with her own family issues. And then there's Jeff's boss Sebastian (the great Frank Langella), who delivers four or five speeches to Jeff in just 30 minutes.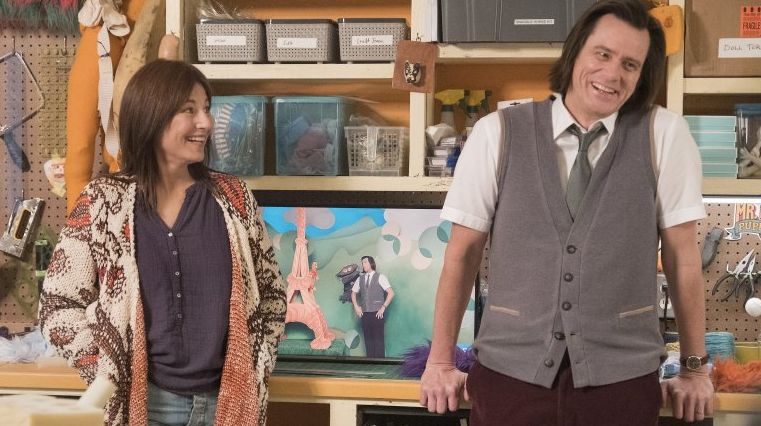 People have been questioning whether "Kidding" is a comedy or a drama. Frankly, I didn't laugh once, nor did I feel genuine emotion or dramatic tension. So therefore (based on the first episode), it's neither.
And it all comes down to the writing (from show creator Dave Holstein of "Weeds" and "The Brink"), which is flat and slightly dated. As is common on many network and cable shows, the kids (in this case Jeff's son and Deidre's daughter) are one of the weakest elements. There's only a single, mild surprise, and it comes very late.
In an overstuffed half hour of content, Carrey isn't able go quite as deep with the character as I hoped (maybe he will over the course of the 10-episode first season). The consistently abrupt editing right out of the gate (with a scene featuring Jeff and Danny Trejo on "Conan") doesn't help.
As much as I was really intrigued by "Kidding", I don't think there's enough here for me to give it a second chance. However, I will make a prediction: Carrey, who's won two Golden Globe Awards and has been nominated four other times (though not since "Sunshine" in 2005), will either be nominated for or win a Globe in January. "Kidding" is the kind of eccentric, oddball show that will probably speak well to the eccentric, oddball Hollywood Foreign Press Association.
Oh, and it will be in the Comedy category.
You can watch the first episode of "Kidding" online right now (if you wish). It debuts on the Showtime channel Sunday September 9th at 10pmET.