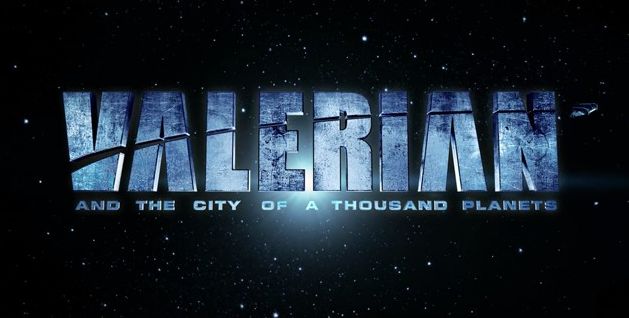 "Valerian and the City of a Thousand Planets" Review

LightsCameraJackson Critic The trailers for "Valerian and the City of a Thousand Planets" didn't exactly promise great things to come. Europa Corp. was originally supposed to distribute the sci-fi/fantasy action film on its own. Then STX Films (previously STX Entertainment) swooped-in to lend a hand, giving "Valerian" more of a fighting chance to attract the fanboy audience.
Unfortunately, there's really no appropriate fan base for this film. "Valerian" is one of the year's biggest blunders. The characters and story are based on French comics that were first published 50 years ago, involving a pair of special agents, Valerian and Laureline, who, hundreds of years into the future, battle various creatures and foes in order to protect the galaxy.
Dane DeHaan ("The Amazing Spider-Man 2") and Cara Delevingne ("Paper Towns") play the two heroes, who may or may not be romantically involved. Valerian spends the entire movie trying to convince Laureline to marry him. She says she appreciates him as a partner but not as a future husband. If he really loved her, he would have tried harder to convince her to escape from this terrible script.It's clear that these two are made for each other and will end-up together the end (not a spoiler, I promise).
As for the actors, DeHaan and Delevingne are also perfect for each other in these roles because neither one can deliver believable a line. Both their romantic and action scenes are extremely forced and amateur, with some of the most awkward dialogue of the year.
"Valerian" has a very episodic feel, as the main characters go from one location to another, fighting off various villain species (humans included), each one as forgettable and meaningless as the next. This movie is predictably sci-fi confusing, stealing fragments of look and tone from "Avatar", "Star Trek", "Star Wars" "Mad Max" and "Howard the Duck" (more on that later). The setting may be "The City of a Thousand Planets", but the planet Originality isn't one of them.
Director Luc Besson ("The Fifth Element", "Lucy") brings the comics to life with eye-popping visuals and that "begging for attention" style of makeup and hairstyling. The only jarring sequence comes about halfway into the 2:17 (!) runtime. Ethan Hawke (slumming it for a paycheck) randomly appears a nightclub owner. Rihanna is his #1 attraction. She dances for about five minutes, in various suggestive outfits. If you've always had a thing for Rihanna, your fantasies will be fulfilled (as much as they can be in a PG-13 film). Hopefully she also got paid well.
Another supporting cast member who will have a hard time living-down his role is Clive Owen. The Oscar-nominated star of "Closer", "Children of Men" and "Duplicity" hits a career to a new low as a power-hungry general. (Are there any other kind in movies?)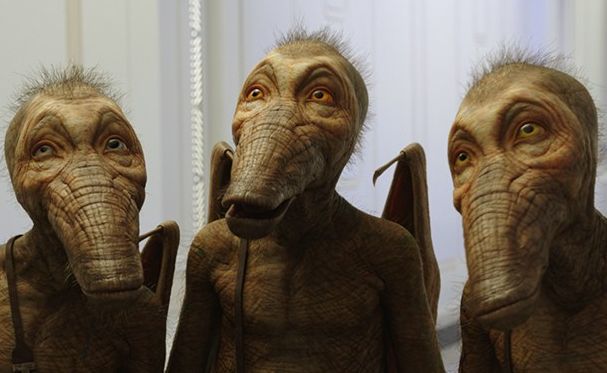 In fact, the only positive energy in "Valerian" comes in the form of a trio of winged dino-ducks. These futuristic versions of Donald Duck's nephews Huey, Duey and Louie provide the only life to this otherwise stale and stagnant experience.