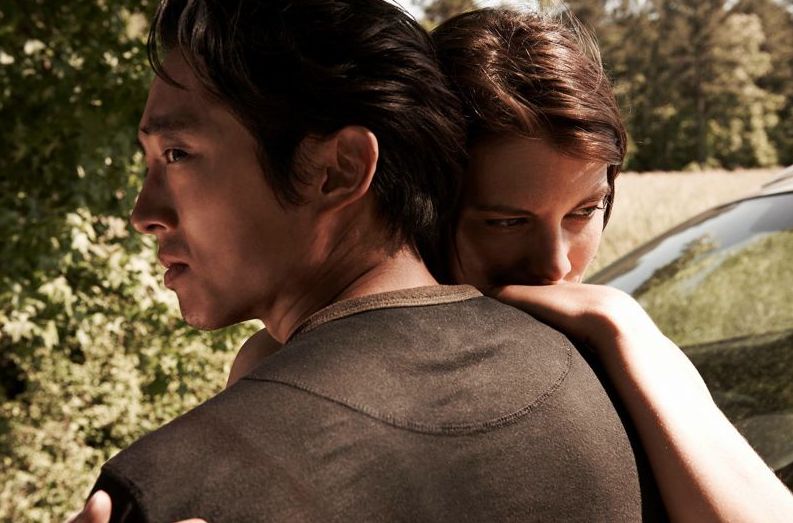 Victim Two Talks His Last Words and What they Mean in 'The Walking Dead' Premiere

HaydnSpurrell We'll keep it spoiler-free in the title, but most of us that watch the show know at this point the events that took place in season 7's premiere of The Walking Dead.
Glenn came second in what was one of the episode's better accomplishments, using Abraham's death as something of a fake-out before giving fans of the comic what they wanted (?) Anyway, Glenn's final words were directed at Maggie, as he struggled to get the words "I'll find you" out to the love of his life.
In a Q&A, actor Steven Yeun has given some insight into those words. "I think Glenn was fighting to find words and 'Maggie, I'll find you' was a callback to another experience and another time when he really was trying to find her. Maybe it was a subconscious thought or maybe something he held onto for a while that was his driving force, and when he got smashed in the head, it just brought it to the forefront. There are so many ways to look at it."
The two were separated back in season 4, but Glenn vowed that he would find her. Many fans will look to it as a spiritual meaning, to incite that Glenn will always be with her in this life or the next.
Source: Comicbook