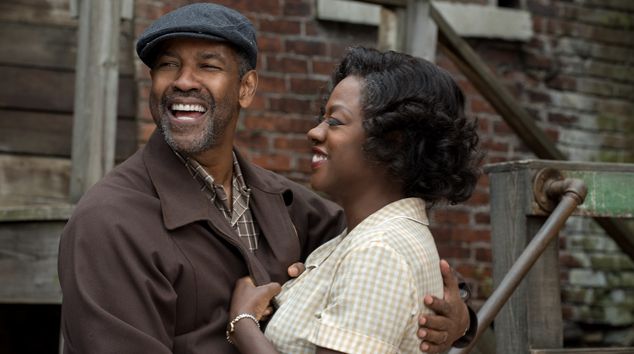 Viola Davis Does Not Attribute Rise in Black Oscar Nominees to #OscarsSoWhite

HaydnSpurrell Viola Davis is becoming a big winner during award season. With an Oscar nomination behind her, and an SAG win for supporting actress over the weekend, Davis was asked whether last year's #OscarsSoWhite backlash was to thank for the rise in black nominees.
"There's a lot of typecasting — age, sex, color, dark-skinned, light-skinned. Response to OscarSoWhite? No. I think that every nominee from Naomie Harris to Octavia Spencer to 'Hidden Figures' to 'Fences' to 'Moonlight' to Mahershala Ali are up there because they deserve to be there. They're not there because of the color of their skin. They put in the work. So the answer to that is no.
""February 27 is gonna come, and now what?" Davis said. "Is it just going to be a trend to talk about inclusion — and I'd rather say inclusion than diversity — or is it going to be a norm that we're all part of the narrative, that all of our stories deserve to be told, and that art indeed has to reflect life and our culture? And people are going to demand it. We're not 'The Brady Bunch' anymore. We're 'Black-ish.' We're 'Fresh Off the Boat.' We're 'Jane the Virgin.' We're 'Stranger Things.' We're a hodgepodge of races and sexes and sexualities."
Source: Variety