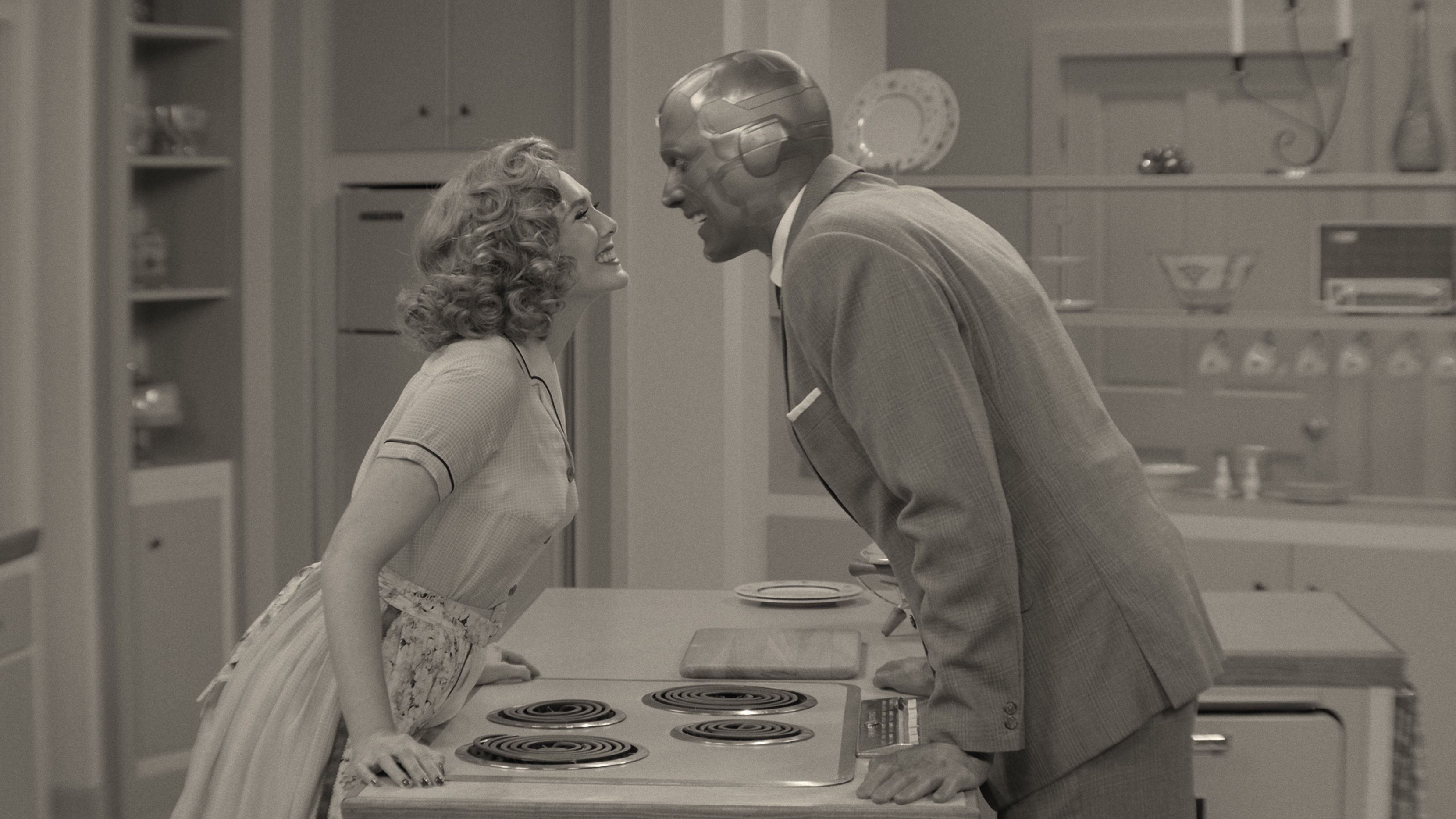 'WandaVision' Review

LightsCameraJackson Critic This is my spoiler-free review of the first three episodes of Marvel's new miniseries "WandaVision". Episodes One and Two debut January 15th, and Episode Three January 22nd, on Disney+.
The eagerly anticipated "WandaVision" kicks off what should be another big year for Disney+. The streaming service has several Marvel projects on the way, including "The Falcon and the Winter Soldier" and "Loki" series, as well as… maybe… "Black Widow" ……?
For now, we get a nine-episode miniseries starring Elizabeth Olsen and Paul Bettany, whose Wanda & Vision characters are given a backdrop of classic television sitcoms. The first episode is a pure take on "The Dick Van Dyke Show". Bettany mimics Van Dyke's mannerisms and dialogue delivery to a tee. There are some "Honeymooners" and "Bewitched" homages as well. Elizabeth Olsen continues to channel Elizabeth Montgomery in episode two. And for Ep. 3, we shift into a new decade and an at-home design that a certain six kids (three boys, three girls) would really enjoy.
"WandaVision" uses iconic TV comedies as a way to present the next chapter in the MCU. The events of this series take place after "Avengers: Endgame". So why do we feel like we're going back in time? That's definitely some of the intrigue and mystery. As the three episode progress, more and more layers are peeled back and we begin to somewhat understand what may be going on.
The attention to detail of the sitcom world is spot-on. "WandaVision" has a reported $150 million budget, and you can tell. The show looks great. But there are some drawbacks to going all in on this concept. Some bits last too long. A live studio audience was used for the first episode, but the canned laughter from then on is stale. A brief retro advertisement in the middle of each episode isn't all that original and is now expected the rest of the way. And we can guess what the next sitcom references are probably going to be, knowing very well that the execution will be precisely on the nose.
But you can't deny that "WandaVision" is a departure from everything else in the MCU and a very successful creative one. Take my advice and just enjoy the ride. This first third is fun, with splashes of effective darkness that will probably grow over the rest of the run.