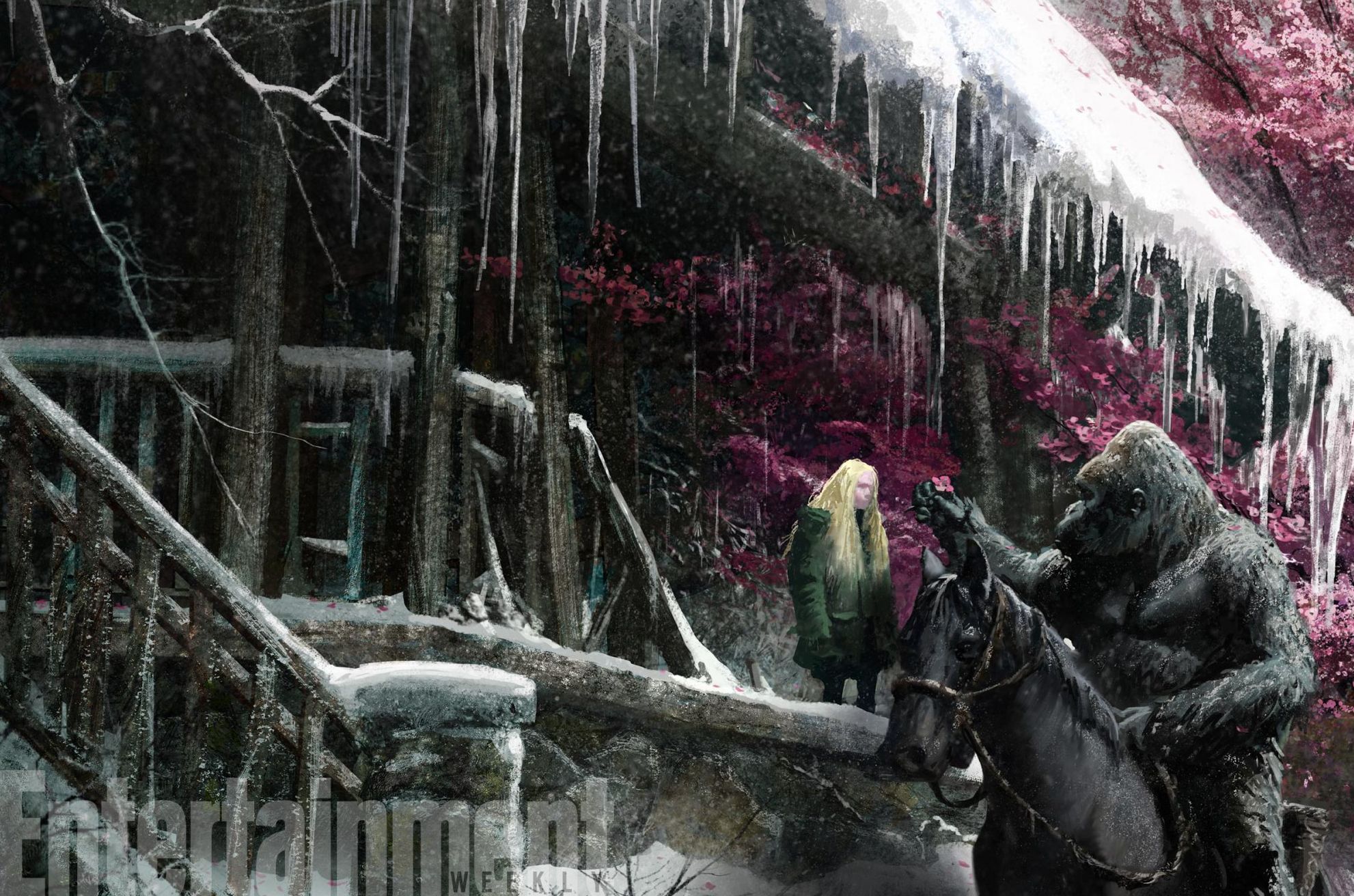 'War for the Planet of the Apes' to Bring Back a Character from the 1968 Original

HaydnSpurrell The modernised retelling of the Planet of the Apes story has given a few nods to the original films from the 60s and 70s, but for the most part it's kept itself mostly standalone and separate. This makes sense, given that it's in a sense a prologue to those events, and who knows if the new films will eventually cross into the same timeline that the originals did.
Nevertheless, the new film will bring into the franchise a character from the original film, making the first overt return of a character crossing from old to new since Caesar was established in Rise of the Planet of the Apes. The character Nova, a mute girl who enters the forbidden zone with Charlton heston's Taylor in the original will show up in the upcoming blockbuster.
Linda Harrison played the character originally, and Amiah Miller will take on the role as shown at the start of the first trailer released a few weeks ago. Producer Dylan Clark has confirmed that there will be more ties to the originals in the new movie, some of which are "cool for mythology," and some homages are made.
"But we're never sitting in our story meetings, going how do we link up to what they did in Beneath or God they did that in Conquest — can we do a version of it better? Never!" So, thankfully, at least by the sounds of it, these hints and clues and character revivals are occurring organically in the writing and filmmaking process.
The franchise has so far been a joy, and Dawn improved on Rise in a number of ways, shooting the series up into genuine blockbuster territory but with something unique and interesting to say. Hopefully, War can continue the trend, and truly propel the franchise into becoming one of the best modern trilogies available.
Nova can be seen in the concept art above, courtesy of Entertainment Weekly. War for the Planet of the Apes opens July 14, 2017.

Source: Slashfilm