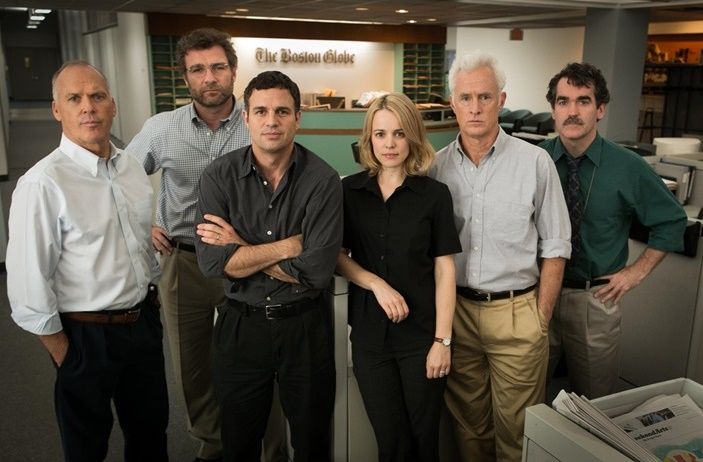 "We Tracked Them Down and Bothered Them" - Director Tom McCarthy on the Authenticity of 'Spotlight'

HaydnSpurrell In a chat with Indiewire, Tom McCarthy discussed how it all started on Spotlight, the big contender for best picture at the Oscars.
"That's how it started: Josh and I got onto a train from New York to Boston and sat down with them - individually, collectively, in pairs, however it was," McCarthy said. "We tracked them down and bothered them. We did this probably over a year-and-a-half, two years, and each time we would expand a bit...
"Talking to editors, reporters, publishers at the paper past and present. We'd talk to lawyers. Pretty much everyone you see in this film, we talked to, with the exception of one or two characters. So it did feel a bit, and maybe we were telling a newspaper story, [like] conducting our own investigation."
McCarthy said that they did have to push the interviewees, who were busy people recalling ten year old events. The digging to find the evidence and facts is a rewarding asset to the film. The filmmakers clearly tried very hard to veer away from dramatising events for the sake of fiction.
A member of the 'Spotlight' team, Ben Bradley Jr, described the experience as remarkable, the extent to which the creators delved into it. He recalled re-learning things he'd long since forgotten about. "One of the strengths of the movie is that it doesn't make us out to be heroes."
Sacha Pfeiffer praised the actors, who "wanted to know what kinds of haircuts we had a decade ago, our family lives. They really wanted to become us both physically and mentally, and that was a really amazing process to witness."
Mike Rezendes was adamantly in favour of the project. "The movie's incredibly accurate: it captures both the spirit and substance of those times." Rezendes described it as a turning of the tables, when Mark Ruffalo showed up at his house, pen and paper in hand, ready to interrogate him.
Of the set, so realistically realised, Rezendes said "when I walked on the set on Toronto, it was like being on a rocket back to a place I'm not sure I wanted to go back to."
Source: Indiewire