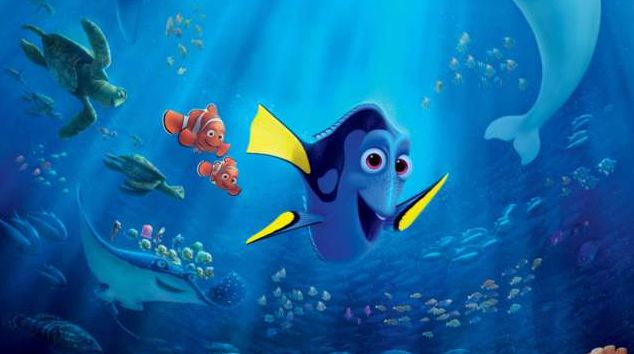 What Films Helped Disney Have A Historic Box Office Year?

ZachPerilstein Disney Reporter Disney is currently having a historic year at the box office and they haven't even released Rogue One yet...
According to Deadline, Disney-Pixar's Finding Dory becomes Disney fourth movie to make it to $900 million worldwide in 2016. By the time it was May, Disney made $5 billion at the box office. The three films that helped Disney achieve this feat were Captain America: Civil War ($1.15 billion), Zootopia ($1 billion), and The Jungle Book ($949 million). Disney holds the top four spots for 2016 with Captain America: Civil War, Zootopia, The Jungle Book, and Finding Dory.
Disney's film department also made $5 billion in 2015 but that wasn't until the release of Star Wars: The Force Awakens in December. Disney has more chances at breaking the box office.
In September, Lupita N'yongo's Queen of Katwe comes out. Disney animated film Moana comes out this November. Marvel's highly-anticipated Doctor Strange comes out in the same month. Then to finish off the year with a Rogue One: A Star Wars Story is like icing on the cake.
Finding Dory is the highest-grossing animated film in U.S history. It also had the highest opening ever for a animated film with $135 million. Finding Dory is still Pixar's third highest-grossing film. Toy Story 2 and Finding Nemo ironically slightly beat it.
Can Disney repeat this box office success in 2017 with releases of Beauty and the Beast, Pirates of the Caribbean: Dead Men Tell No Tales, Pixar's Cars 3, Marvel's Guardians of the Galaxy Vol.2, Spider-Man: Homecoming, Thor: Ragnarok, and another Lucasflim blockbuster in Star Wars Episode VIII?
Check cultjer.com out in December for my yearly Disney Box Office Breakdown article.


Thanks for reading, and follow me on Twitter@TripleZ_87
Posted in Walt Disney Pictures,