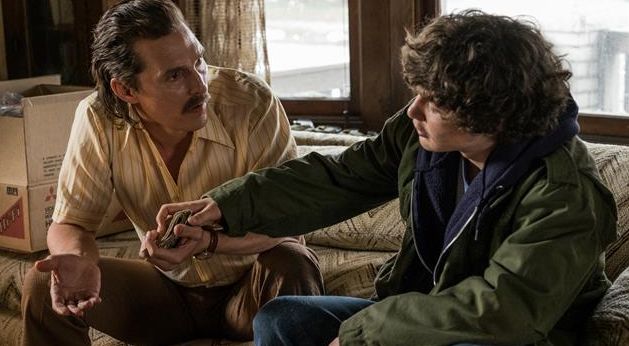 'White Boy Rick' Review

LightsCameraJackson Critic It's the kind of story you hear once or twice a year. Someone is plucked from their everyday life and, overnight, becomes a movie star. Richie Merritt was a 15-year-old Baltimore high school student with no resume - acting or otherwise. On a casting search, director Yann Demange chose Merritt to play the title character in his film "White Boy Rick". But not even that story can top the one presented in this '80s true-life crime drama.
Matthew McConaughey, Merritt's Oscar-winning co-star, says the teen didn't even know who he was the first time they met. But now they will be forever linked for their riveting performances in this film.
"White Boy Rick" is the incredible story Richie Wershe, Jr., a Detroit teen who, at the beginning stages of the "war on drugs", works with the FBI to help take-down Motown's narcotic kingpins. Richard, Sr. (McConaughey) is a shady gun dealer whose wife has left him. He's desperately hoping to strike it rich by opening a franchise of video rental stores, which he believes will keep his fractured family together.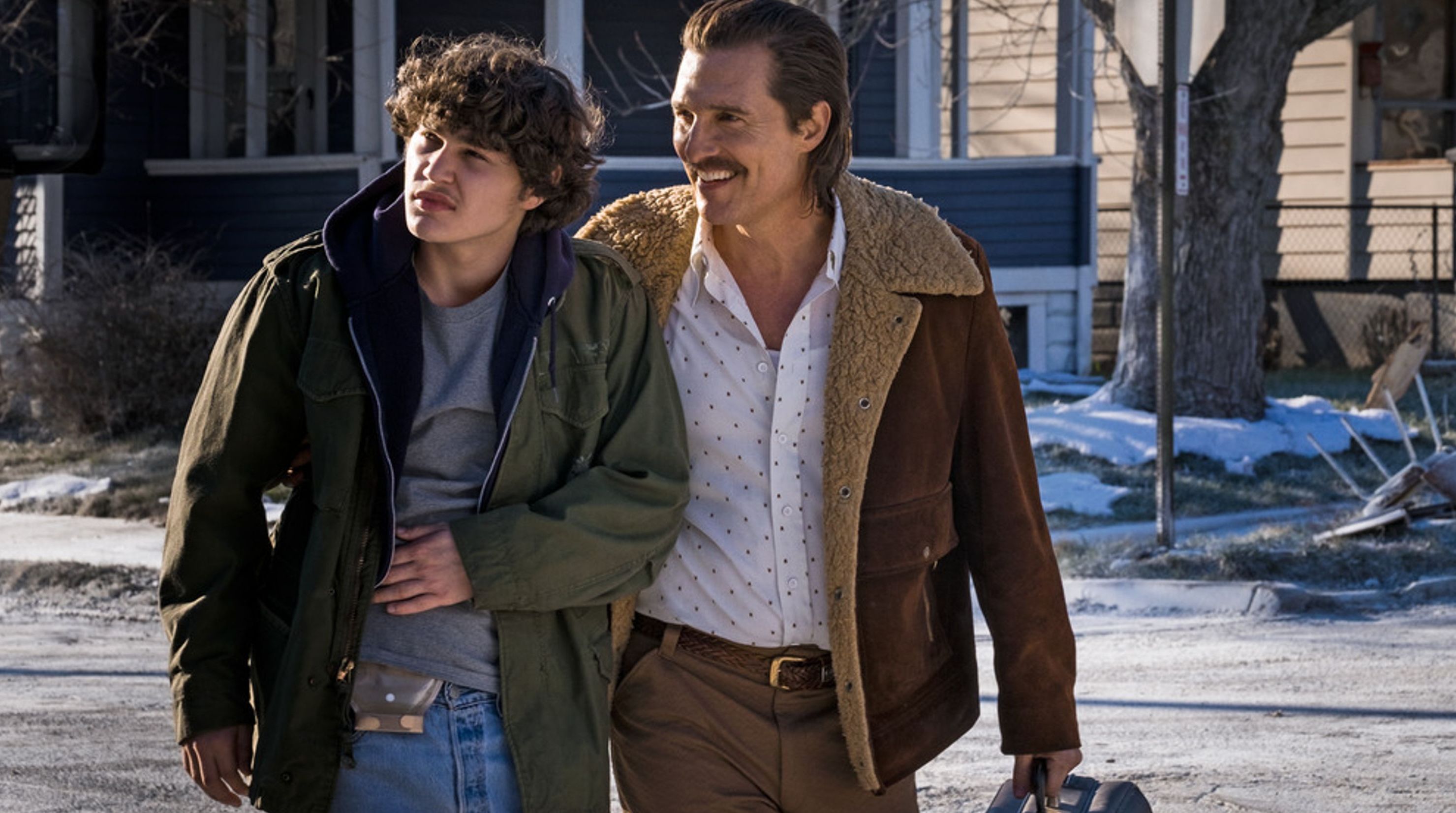 This is a gritty, uncomfortable film. The complex, fascinating narrative is easily to follow thanks to a sharp script and spot-on characterizations. Once all the key players are flushed-out (and it does take some time), "White Boy Rick" becomes a movie you easily sink yourself into. The plight of this dysfunctional family trying to survive in this dysfunctional city during these dysfunctional times is as compelling as it gets. Credit goes to Demange and the entire cast from top to bottom.
Bel Powley, as Richie's junkie sister, shines in several raw scenes. The always reliable Jennifer Jason Leigh plays an FBI agent (an unusually standard role for her). Brian Tyree Henry plays a Detroit Narc named Jackson (had to mention him). And Bruce Dern (who spent the entire '13-'14 awards season in the Best Actor competition with McConaughey) gets to show that he can still command a scene as Richie's grandpa.
But it's the two leads who dominate "White Boy Rick". The now 17-year-old Merritt makes it look easy. His portrayal of the blunt, uneducated, street-smart Rick is astonishing. And McConaughey deserves to be in the Best Supporting Actor nomination conversation. One scene in particular, in which he's alone in a car and doesn't say a word of dialogue, is not only the movie's most powerful, but one of the best choreographed and edited scenes of the year.