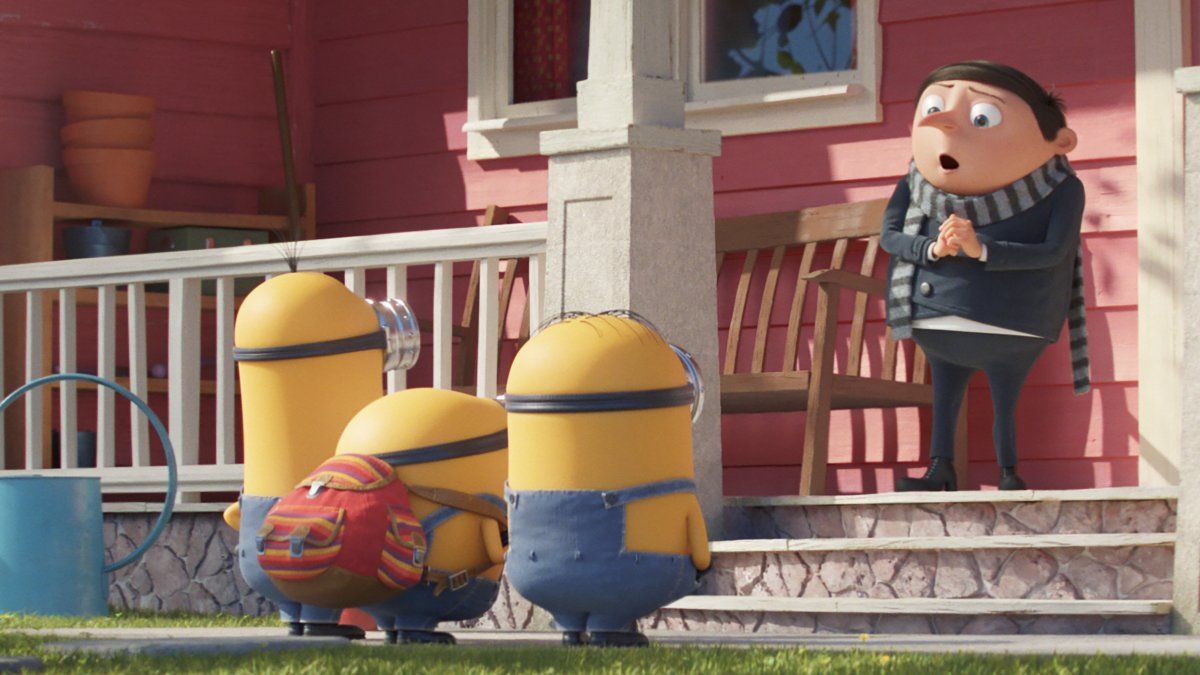 Why 'Minions: The Rise of Gru' is Attracting Teens and Twentysomethings

LightsCameraJackson Critic Many analysts have been surprised that teenagers and twentysomethings are making up a large percentage of the moviegoers seeing "Minions: The Rise of Gru". I'm not. And here's why.
1) If you were six years old when the first "Despicable Me" was released in 2010, you're now 18. And if you've been following along with this franchise, through "Despicable Me 2" (when you were nine), "Minions" (when you were 11) and "Despicable Me 3" (when you were 13), then why stop now?
2) "The Rise of Gru" was one of the most high-profile movies during this pandemic period to be delayed for not just one year, but two — just like "Top Gun: Maverick" (and look how well that's doing bringing-in people of all ages). It was so highly anticipated that it became a must-see event, a la "Top Gun: Maverick" and last year's "Spider-Man: No Way Home".
3) Steve Carell returns to the franchise, this time as the young version of his supervillain turned superdad character Gru. He is one of the reasons why "The Rise of Gru" works so well — through his voice performance, dialogue, line deliveries and the fact that we finally get to see the child version of Gru work with the beloved, hilarious Minions. (Carell only had a cameo at the end of 2015's "Minions".) This is a true "Despicable Me" prequel, with plenty of smart references.
4) Carell is a big hit with this generation of teens and twentysomethings thanks to "The Office". He starred on the NBC comedy series from 2005-2011, but the show has only grown in popularity over the past two and a half years thanks to these demos finding and embracing it on streaming services and cable channels.
5) And the Minions are still just as positive and popular. You can't walk into a store without seeing some kind of piece of Minions merchandise. And chances are even younger family members have toys or other pieces of swag with the little yellow guys on it — and may watch the previous movies on a loop. The Minions brand is undeniably reliable, allowing for audiences to find "The Rise of Gru" to be fun, summertime escapism.
Now Universal and Illumination hope they can keep the momentum going when "Despicable Me 4" opens in a little less than two years: July 3, 2024.