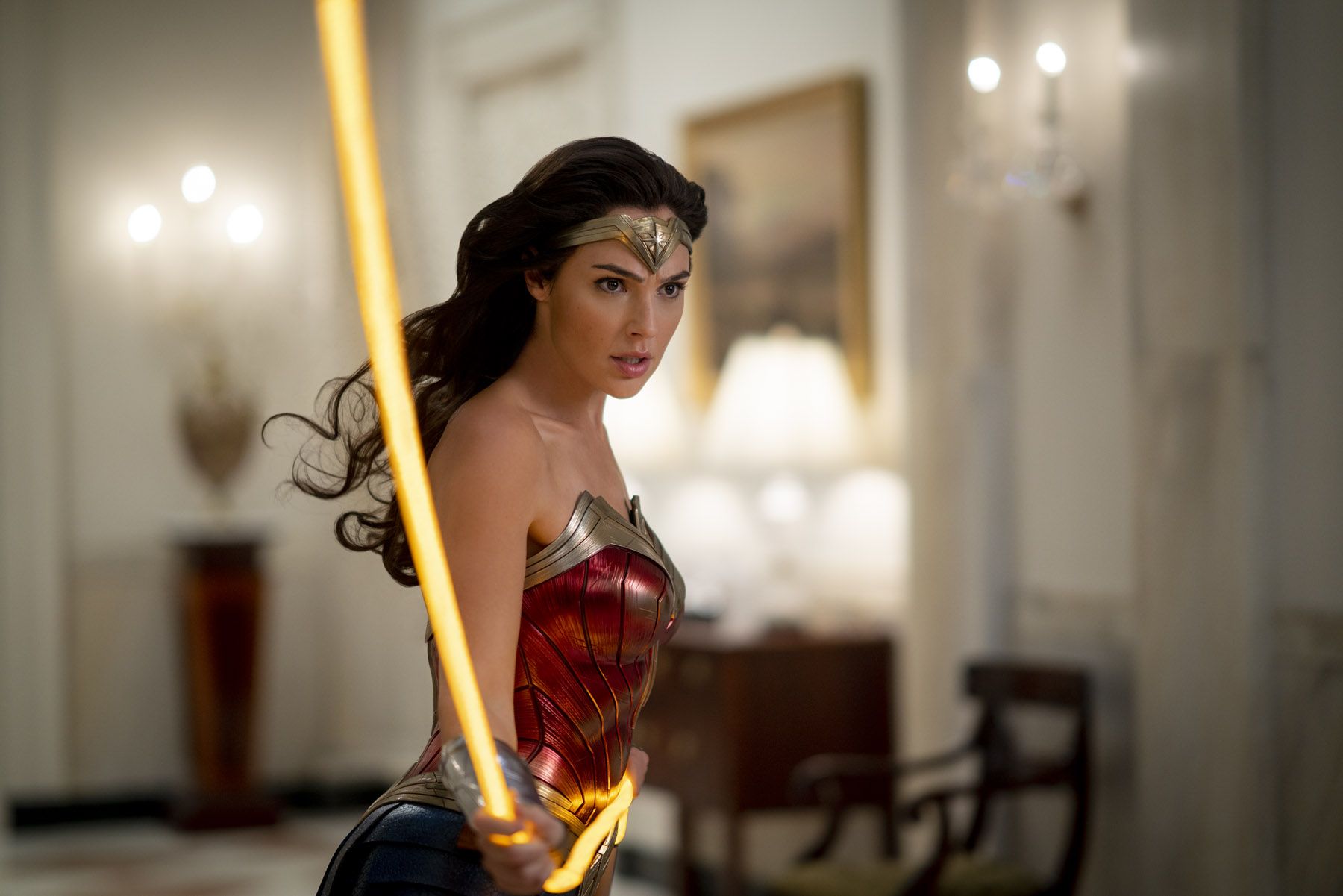 'Wonder Woman 1984' Review

LightsCameraJackson Critic 1984. 1884. 2084. It doesn't matter the century. Never — EVER — should Kristen Wiig (or any other actress) have more screen time for extended periods of time than Gal Gadot in a "Wonder Woman" movie. That's just one of many huge problems with this sequel to 2017's groundbreaking, transformative original of this series.
"Wonder Woman" was a super superhero movie. It's shocking that returning director Patty Jenkins went down such a standard, odd, ordinary and ultimately unsuccessful path with this long-awaited follow-up.
"Wonder Woman 1984" in the DC world has the same effect on me as "Guardians of the Galaxy Vol. 2" from the Marvel Cinematic Universe. Both are stunningly underwhelming, with similar muddled stories.
The plot of "WW84"'s centers around an ancient wishing stone that's sent to the Smithsonian in Washington, D.C., where Diana Prince (Gadot) and Barbara Minerva (Wiig) are members of the archaeology department. The stone soon gets into the hands of TV pitchman Maxwell Lord (Pedro Pascal). He's a self-absorbed oil tycoon wannabe with big dreams. His intentions with the magical artifact are not good. Chris Pine returns as Steve Trevor. He and Gadot do share one nice scene together in the Invisible Jet. But that's all the joy this film provides over a LONG two-and-a-half hours.
What's most disappointing is the basic, dialogue-heavy script. Every line is highly calculated and every scene is stretched to its (HBO) max. The action sequences are passable — but there just aren't that many. The Wiig and Pascal characters dominate the story. Both are stagy and phony. The '80s clothing, set design and music are force-fed and often the visuals feel like they're 35+ years old.
The now iconic Wonder Woman character deserved a second, stand alone film that advanced and expanded on the fun, emotionally satisfying first installment. Instead, you can add "WW84" to the ever-growing list of DC duds.