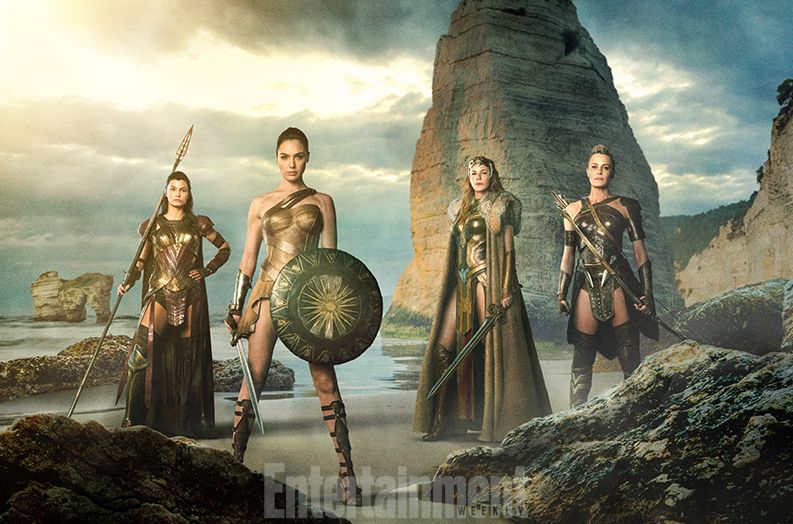 'Wonder Woman' Director Responds to Diversity Question

HaydnSpurrell A new photo has dropped, revealing Wonder Woman (Gal Gadot) and her family, which sparked plenty of excitement from fans. Though there have been some that have spoken up regarding the photo's lack of diversity.
Director Patty Jenkins took to Twitter to respond to the minor backlash: Thanks all. Excited to share! And no worries. Lots of great, diverse characters on Themyscira. This is Diana's direct family. More soon!!
The photo features Diana (Gal Gadot, her mother Queen Hyppolyta (Connie Nielsen), General Antiope (Robin Wright) and her lieutenant Menalippe.
On the appearance of the Amazons themselves, Jenkins let her base instincts take hold. "It's total wish-fulfillment. I, as a woman, want Wonder Woman to be hot as hell, fight badass, and look great at the same time—the same way men want Superman to have huge pecs and an impractically big body.
"That makes them feel like the hero they want to be. And my hero, in my head, has really long legs."
Source: Comicbook