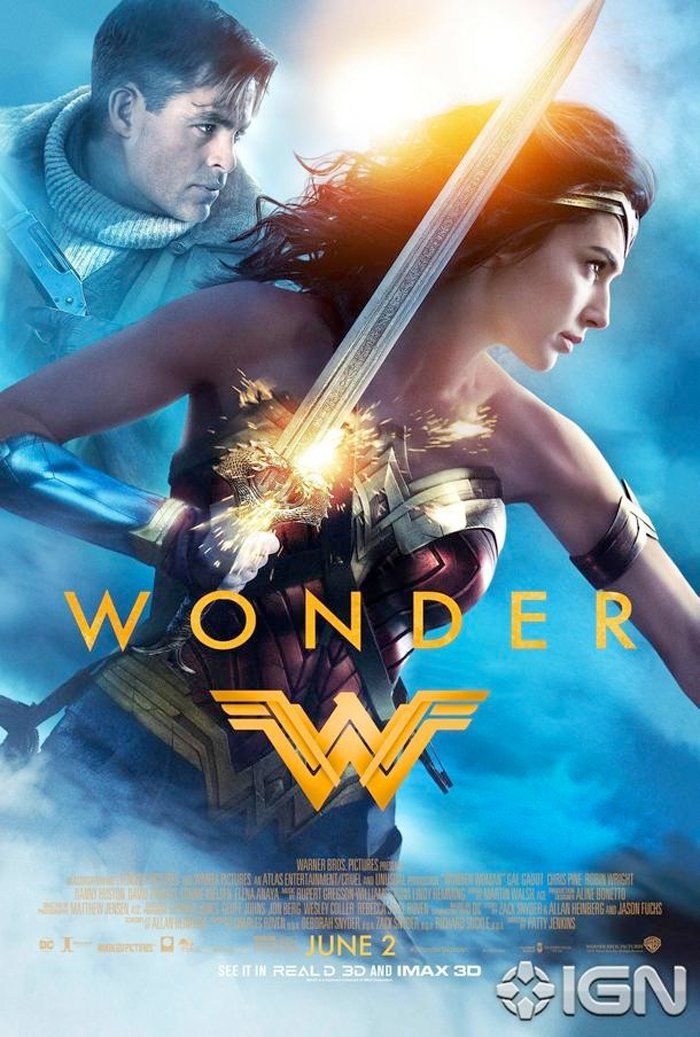 'Wonder Woman' is This Summer's Most Anticipated Movie

ZachPerilstein Disney Reporter Although DCEU has been rocky so far according to critics, it looks like Wonder Woman may turn it all around. Fandango's survey found that moviegoers want to see Wonder Woman in the summer of 2017.
"It's a thrill to see Wonder Woman command the top spot on our most anticipated summer movies list" says Fandango Managing Editor Erik Davis and he continued, "Early screening reactions are positive, with audiences responding favorably to the film's exciting blend of action, adventure, humor, and romance. Plus, fans have been waiting their entire lives to see a live-action Wonder Woman movie, and the film's breakout star Gal Gadot makes it worth the wait."
Well doesn't everybody love some Gal Gadot? She's currently my favorite out of the cast of the Justice League, and I'm excited for her solo outing in Wonder Woman.
This is the full list of Fandango's most anticipated summer blockbusters. Two other lists include most anticipated family and comedy films.
1. Wonder Woman
2. Spider-Man: Homecoming
3. Pirates of the Caribbean: Dead Men Tell No Tales
4. The Dark Tower
5. Dunkirk
6. Despicable Me 3
7. War For The Planet of the Apes
8. Transformers: The Last Knight
9. The Mummy
10. Baywatch
Fandango's Most Anticipated Summer Comedies
1. Baywatch
2. The Hitman's Bodyguard
3. Girls Trip
4. Rough Night
5. The House
Fandango's Most Anticipated Summer Family Films
1. Despicable Me 3
2. Cars 3
3. Captain Underpants
4. Leap!
5. The Emoji Movie
Wonder Woman will hit theaters June 2. Patty Jenkins is the director. Gal Gadot stars as Wonder Woman. The cast includes Chris Pine, Connie Nielsen, Robin Wright, Danny Houston, David Thewlis, and Ewen Bremner.
Source: Fandango