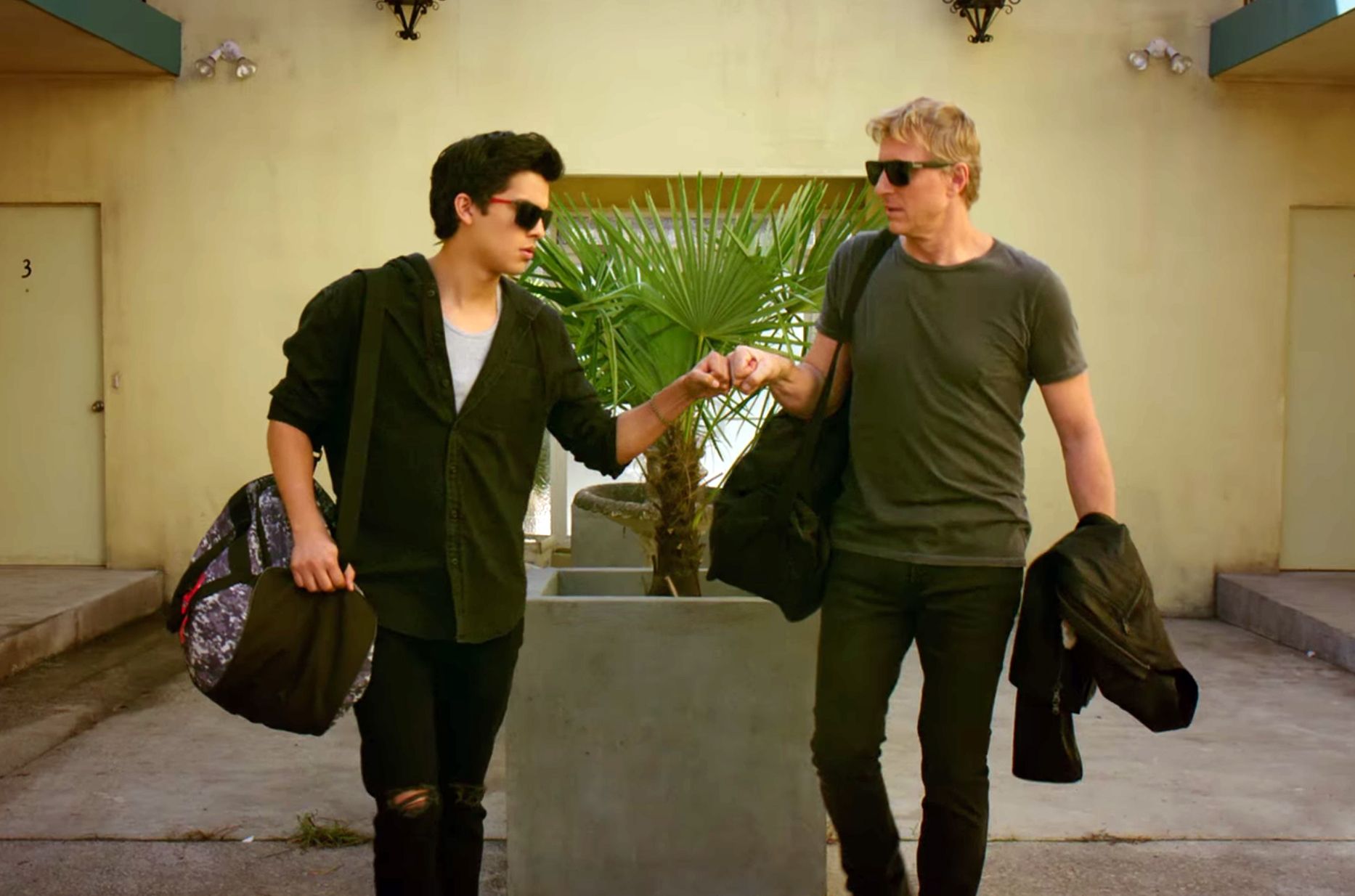 YouTube Renews 'Cobra Kai' for Season Three, YouTube Premium Will Become Ad-Supported

ZachPerilstein Disney Reporter All YouTube Originals will get ad-supported release.
YouTube has ordered a third season of Cobra Kai. The Karate Kid sequel series will return for more episodes after the epic cliffhanger of season two. YouTube is now adopting a new ad-supported strategy when it come to originals in order to get Cobra Kai and other premium content to a larger audience.
Starting in September, both seasons of Cobra Kai will become available for free. The first season will be available immediately, and season two will be release a new episode every week.
Before this move it cost $12 a month to watch Cobra Kai on YouTube Premium. All YouTube's originals will have ad-supported content making it free to its consumers.
YouTube first launched their attempt into the streaming space in 2015 with the debut of YouTube Red. It was buying and developing shows for the service. YouTube Red/Premium couldn't build a must-watch slate in comparison to the other streaming giants. YouTube then pivoted their plans when they realized the ad-supported Kevin Hart: What The Fit was doing well, which now has been renewed for a third season. YouTube is now venturing into the unscripted territory with a secret project from Justin Bieber, and a Paris Hilton documentary.
YouTube released Cobra Kai season two on April 24 to Premium subscribers. The show features original stars Ralph Macchio, Martin Kove, and William Zabka. The first episode of the new season has gotten to 23.2 million views in its first eight days. What The Fit has received more than 274 million views since its 2018 release. YouTube is changing their strategy and it will be interesting to see if ad-supported works for them.
Both Cobra Kai and What The Fit return for new seasons in 2020.
Source: THR