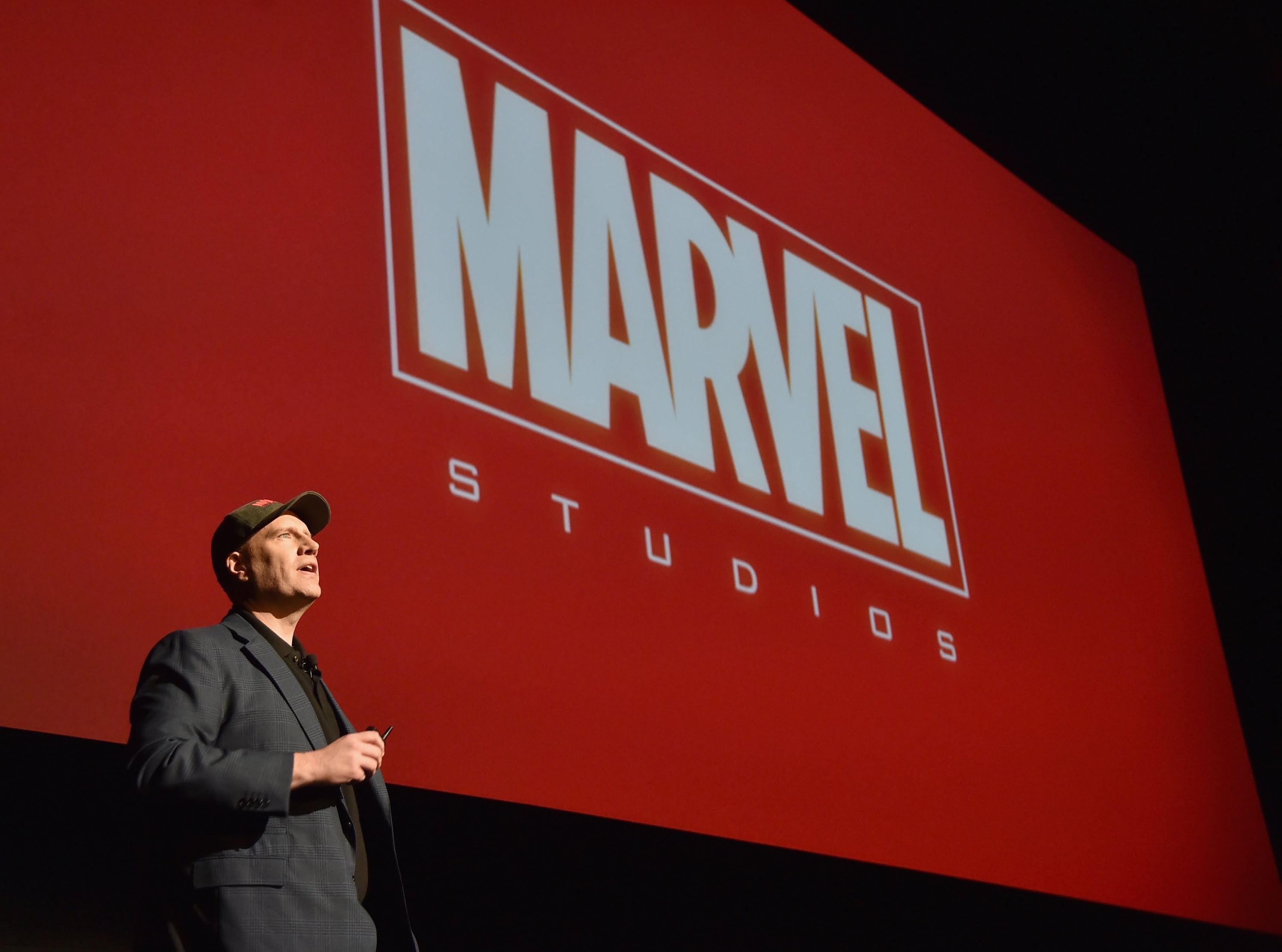 Ever since the success of Deadpool and Logan, studios have been keeping an open mind about R-rated superhero films. Warner Bros. haven't ruled out the possibility of a DC R-rated film. Sony is using Venom to kick off their R-rated Marvel universe.
Kevin Feige was asked about the possibility of a R-rated film in the MCU. He gave a more optimistic response this time.
"Currently we don't work on R-Rated movies, it's not out of the question but currently, no."

Disney CEO Bob Iger has said in the past that Marvel Studios had no plans for a R-rated film. Marvel Studios does have tons of characters at their disposal if they ever want to attempt a R-rated film. Black Widow could be a possibility. Kevin Feige said that they are already committed to a Black Widow solo outing.
If there are any plans to do a R-rated movie. Which is unlikely at this time, it wouldn't be for awhile. Especially with the rest of Phase 3 already set. Maybe Kevin Feige could be hinting at something larger. What if Marvel Studios gets the rights back for characters like Wolverine and Deadpool? Then they could have their R-rated movie. It's a far-fetched possibility but you never know.
Source: ScreenRant
ZachPerilstein in MarvelFollow
Cultjer's one and only Disney Reporter. Expert in Disney and Pixar films. I cover all things related to the Walt Disney Company.