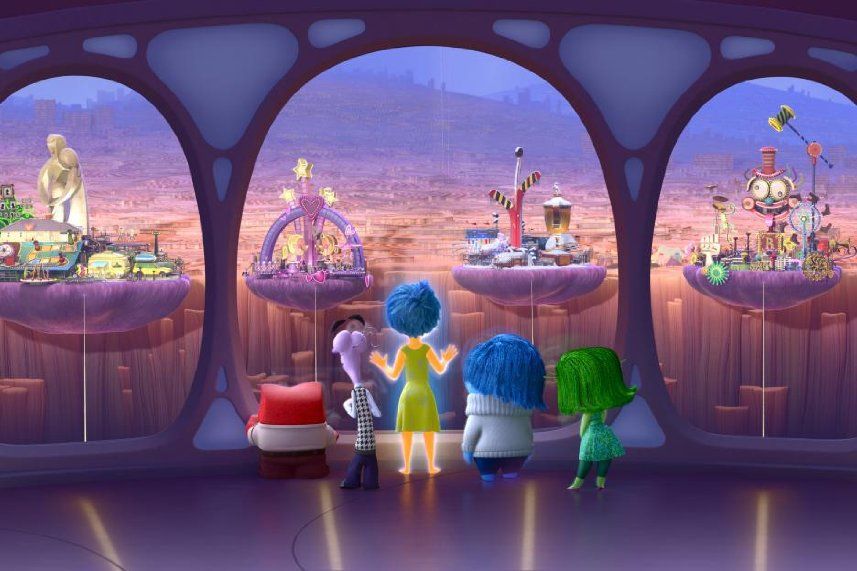 'Inside Out' is Another Masterpiece from the Acclaimed Animation Studio

JamesArthurArmstrong After Pixar took a year out from releasing any feature length animated film, they're back with Inside Out — a highly inventive, entertaining and masterful piece of storytelling from the acclaimed studio.
creative and dazzling
There are many things Pixar does very well but their main strength lays in their ability to tell highly original stories. From day one they've had that golden touch with their rookie release Toy Story back in 1995. Many followed, such as Monsters Inc. (2001), The Incredibles (2004), Wall-E (2008), and the heartfelt Oscar winner Up (2009). All those movies beat to the drum of originality, impressive character development and a surety of how to tell cohesive and engaging tales — and Inside Out most certainly falls within those aesthetics. In fact, Inside Out may well be Pixar's most creative and visually dazzling feature to date.
The story revolves around eleven-year-old Riley. She's upset that her family have decided to relocate to San Francisco, leaving her Midwest roots behind. The stress of moving puts her young emotions into over-time as she tries to adjust with her ever-changing moods as she grows up. Her emotions are the main characters in this story and we spend most the film inside Riley's head. These emotions are seen through characters named Joy (Amy Poehler, Parks and Recreation), Fear (Bill Hader, The Skeleton Twins), Anger (Lewis Black, The Daily Show with Jon Stewart), Disgust (Mindy Kaling, The Office) and Sadness (Phyliss Smith, The Office). Seeing what Riley sees, this group of emotions operate from a control panel within her head. With them all being polar-opposites, this leads to a foray of disagreements as Riley deals with life-changing events, eventually sending Joy and Sadness out of the control panel and into weird adventures that display Pixar's creativeness in producing some the best sequences they've made in years.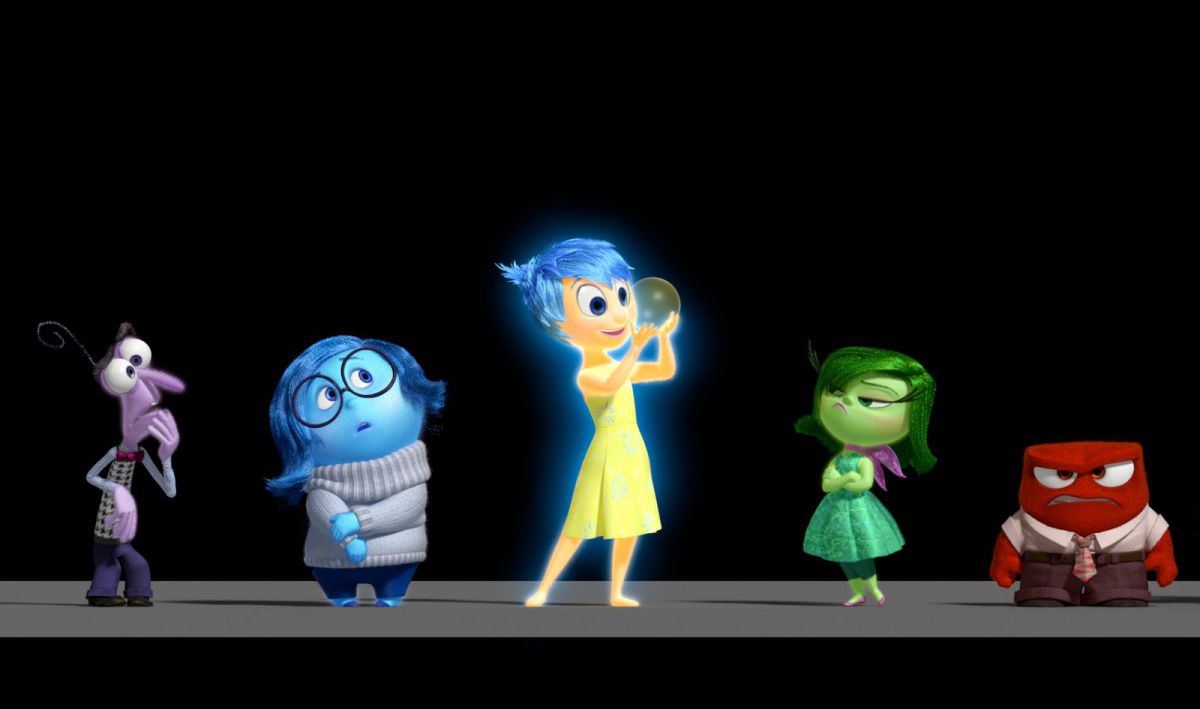 jovial throughout
Unlike most Pixar releases, Inside Out is a more adult themed movie. Its narrative structure and concept may go over the heads of its young viewers, but its vivid imagery will no doubt keep them jovial throughout. As for adult viewers, it will be a surefire triumph amongst them. It never bores and pleasantly captivates us with its story from the get-go, taking us thickly into the action after a beautifully pieced together backstory — something Pixar have always been astute in doing.
There's no question Inside Out is the best animated movie of the year so far, and it will take something extraordinary to knock it off that mantle. It even has the ability to follow Toy Story 3 and become a contender for the Best Picture at the Academy Awards in February. Whatever the future holds for Inside Out, it's another hit for the animation studio that doesn't seem to do bad movies.