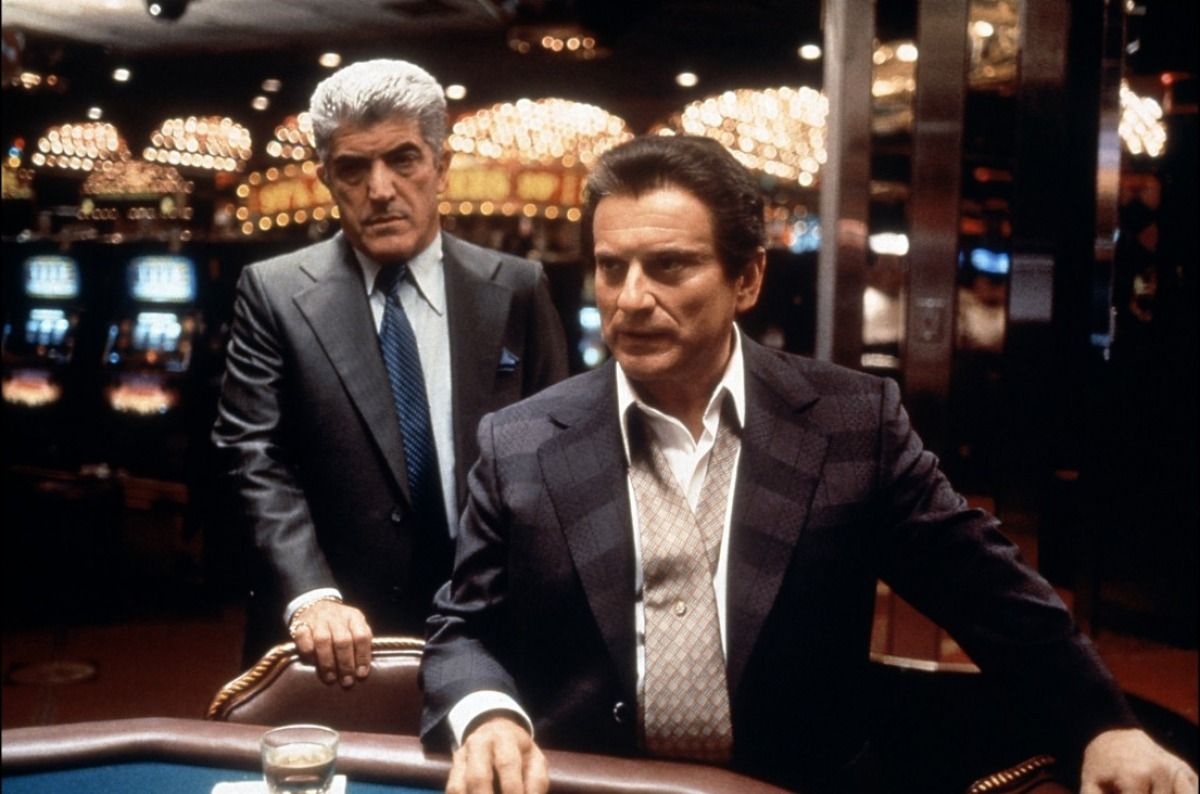 1. Lightning Strikes Twice for Joe Pesci

JamesArthurArmstrong Cast your minds back to Raging Bull. Many of its enduring moments featured Robert De Niro and Joe Pesci squabbling and jabbing one another with many of their memorable scenes being ad-libbed. The same is seen in Casino but one moment saw lighting strike twice for Pesci.
In Raging Bull, De Niro hurls Pesci through a glass door followed by a few stomps to the abdomen for good measure. During an interview before Raging Bull's release, Pesci told The New York Times that he actually broke his rib during that physical encounter but managed to continue with the shoot. Fast forward to Casino, and Pesci broke the exact same rib in yet another physical scene. This time De Niro wasn't to blame. The scene in Casino which saw the actor snap the same rib is during the horrifically violent scene when he is bundled into the cornfield hole with his dead brother. Those winces from Pesci are likely to be more real than acted, but the irony most likely didn't sit well with him.